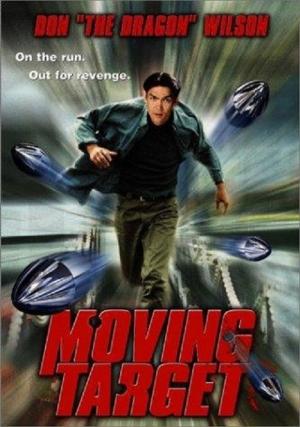 15 Best Bloodfist ...
If you liked this movie , you will definitely love these too! In this list we highlight some of the best films that share a very similar mood to '', and are worth checking out.
1.
Bloodfist VIII: Trained to Kill (1996)
1h 32m Adventure Action Thriller
Still haunted by his failure to prevent the murder of a young couple years earlier, a mixed martial arts teacher must confront the skeleton in his closet when the boy who was orphaned by the killing shows up at his door.
1h 35m Action Adventure History
Ong Bak 3 picks up where Ong Bak 2 had left off. Tien is captured and almost beaten to death before he is saved and brought back to the Kana Khone villagers. There he is taught meditation and how to deal with his Karma, but very soon his arch rival returns challenging Tien for a final duel.
5.
Trained To Kill (1989)
6.
No Retreat, No Surrender 3: Blood Brothers (1990)
10.
Bloodsport III (1996)
Bloodsport III brings us back to the world of Alex Cardo. This time he must battle in a fight to end all fights - The Kumite, the most vicious warrior alive - Beast. He must not only battle for his own honor, but also avenge the death of Sun, his mentor, teacher, and spiritual "father", when Sun is spitefully killed by crime boss Duvalier. In order to defeat Beast, destroy Duvalier, and avenge Sun's death, Alex turns to Leung to whom he was indebted in Bloodsport II. Leung directs him to the great shaman, Makato "the Judge", to whom Alex must turn for guidance. The judge teaches him to fully channel the energy in his mind and body in order to rout the Beast in the Kumite...
A renegade general plots to bomb Washington using a new top secret jet called the Storm Catcher. The only trouble is only one man is capable of flying it. So they seek to put him on the run in a conspiracy that makes him appear to have murdered several men and stolen the plane. Then try to murder his wife and take his daughter prisoner. Threatening to kill his daughter if he doesn't help, he appears trapped. However, his best friend who is the plane's computer specialist has a few tricks up his sleeve.
explore
Check out more list from our community