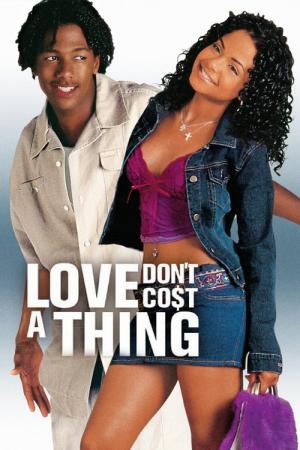 10 Best Movies Like Love Don T Cost A Thing ...
If you liked this movie , you will for sure love these too! In this collection we highlight some of the best films that share a very similar mood to 'Love Don't Cost a Thing', and are worth checking out.
1.
Can't Buy Me Love (1987)
2.
Say Anything... (1989)
1h 40m Comedy Drama Romance
A noble underachiever and a beautiful valedictorian fall in love the summer before she goes off to college.
3.
How Do You Know (2010)
2h 1m Comedy Drama Romance
After being cut from the USA softball team and feeling a bit past her prime, Lisa finds herself evaluating her life and in the middle of a love triangle, as a corporate guy in crisis competes with her current, baseball-playing beau.
1h 31m Drama Comedy Romance Family
Nicole and Chase live next door to each other but are worlds apart. However, they plot a scheme to date each other in order to attract the interest and jealousy of their respective romantic prey. But in the mist of planning a gala centennial celebration, Nicole and Chase find that the one they always wanted was closer than they ever thought.
1h 35m Drama Comedy Romance
Dave, a high school senior, spends most of his time pining away over a girl he can't have. Aubrey, a junior with artistic aspirations, has a hot boyfriend who doesn't quite understand her or seem to care. Although they go to different schools, Dave and Aubrey find themselves at the same party. When both head outside to get some air, they meet. A casual conversation sparks an instant connection, and, over the course of a weekend, things turn magical, romantic, complicated, and funny as Aubrey and Dave discover what it's like to fall in love for the first time.
6.
The Four-Faced Liar (2010)
1h 27m Comedy Drama Romance
The Four Faced Liar is a story of love and lies for four twenty-somethings looking to find themselves in New York City... A story of love and lies for four twenty-somethings looking to find themselves in New York City. A pair of best friends and a seemingly perfect couple meet at a local Irish pub tucked in the winding streets of the West Village. Through their chance meeting, the four bond and over time all of their relationships with one another morph into love, betrayal and heartbreak for all.
1h 49m Drama Comedy Romance
After a one night stand with Alex, Isabel realizes that she is pregnant and they decide to get married. However, along with the marriage comes compromise of one's own cultural traditions.
8.
Jack and Jill vs. the World (2008)
1h 29m Comedy Romance
Jack and Jill's Manifesto of Rules to Live By Rule 1 Be honest Rule 2 Believe in fairy tales Rule 3 Accept time as our friend Rule 4 Make sure the nooky is good Rule 5 Promote beauty. Wage a sustained campaign against ugliness Rule 6 Abandon the pursuit of happiness and its false promise Rule 7 Show compassion, except to pirates Rule 8 Less TV Rule 9 Always be willing to admit when you're wrong
1h 34m Comedy Drama Romance
Ryan and Jennifer are opposites who definitely do not attract. At least that's what they always believed. When they met as twelve-year-olds, they disliked one another. When they met again as teenagers, they loathed each other. But when they meet in college, the uptight Ryan and the free-spirited Jennifer find that their differences bind them together and a rare friendship develops.
10.
The Other End of the Line (2008)
1h 46m Comedy Romance
An employee at an Indian call-center travels to San Francisco to be with a guy she falls for over the phone
explore
Check out more list from our community