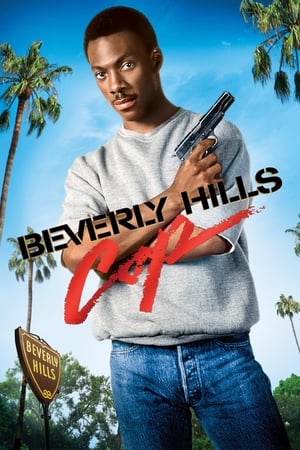 12 Best Movies Like Beverly Hills Cop ...
If you liked this film , you will definitely love these too! In this collection we highlight some of the best films that share a very similar premise to 'Beverly Hills Cop', and are worth checking out.
1.
Lethal Weapon 2 (1989)
1h 54m Action Adventure Comedy Crime Thriller
In the opening chase, Martin Riggs and Roger Murtaugh stumble across a trunk full of Krugerrands. They follow the trail to a South African diplomat who's using his immunity to conceal a smuggling operation. When he plants a bomb under Murtaugh's toilet, the action explodes!
2.
Beverly Hills Cop II (1987)
1h 43m Action Comedy Crime
Axel heads for the land of sunshine and palm trees to find out who shot police Captain Andrew Bogomil. Thanks to a couple of old friends, Axel's investigation uncovers a series of robberies masterminded by a heartless weapons kingpin—and the chase is on.
3.
Beverly Hills Cop III (1994)
1h 45m Action Comedy Crime
Back in sunny southern California and on the trail of two murderers, Axel Foley again teams up with LA cop Billy Rosewood. Soon, they discover that an amusement park is being used as a front for a massive counterfeiting ring – and it's run by the same gang that shot Billy's boss.
1h 49m Action Comedy Crime
In high school, Schmidt was a dork and Jenko was the popular jock. After graduation, both of them joined the police force and ended up as partners riding bicycles in the city park. Since they are young and look like high school students, they are assigned to an undercover unit to infiltrate a drug ring that is supplying high school students synthetic drugs.
1h 35m Action Comedy
A spoof of buddy cop movies where two very different cops are forced to team up on a new reality based T.V. cop show.
1h 47m Action Comedy Crime
Detectives Jimmy and Paul, despite nine years as partners, can still sometimes seem like polar opposites—especially when Paul's unpredictable antics get them suspended without pay. Already strapped for cash and trying to pay for his daughter's wedding, Jimmy decides to sell a rare baseball card that's worth tens of thousands. Unfortunately, when the collector's shop is robbed and the card vanishes with the crook, Paul and Jimmy end up going rogue, tracking down the card and the drug ring behind its theft, all on their own time and without any backup—except for each other.
7.
Loaded Weapon 1 (1993)
1h 24m Comedy Crime Action
An LA detective is murdered because she has microfilm with the recipe to make cocaine cookies. Two cops partner to find and stop the fiends before they can dope the nation by distributing their wares via the 'Wilderness Girls' cookie drive.
1h 44m Action Crime
A tough Russian policeman is forced to partner up with a cocky Chicago police detective when he is sent to Chicago to apprehend a Georgian drug lord who killed his partner and fled the country.
9.
Showdown in Little Tokyo (1991)
1h 19m Action Thriller
An American with a Japanese upbringing, Chris Kenner is a police officer assigned to the Little Tokyo section of Los Angeles. Kenner is partnered with Johnny Murata, a Japanese-American who isn't in touch with his roots. Despite their differences, both men excel at martial arts, and utilize their formidable skills when they go up against Yoshida, a vicious yakuza drug dealer with ties to Kenner's past.
1h 59m Action Comedy Crime Thriller
Marcus Burnett is a hen-pecked family man. Mike Lowry is a foot-loose and fancy free ladies' man. Both are Miami policemen, and both have 72 hours to reclaim a consignment of drugs stolen from under their station's nose. To complicate matters, in order to get the assistance of the sole witness to a murder, they have to pretend to be each other.
1h 32m Action Mystery Thriller Drama
Three minor delinquints (Danes, Ribisi, and Epps) are recruited by a cop (Farina) working undercover to bust a cop/drug ring. When the officer who recruited them is killed, they go above and beyond the call of duty to solve the murder; and bust the drug ring. Suffering the jibes, and ridicule of fellow officers; they struggle to save their names, and that of their deceased benefactor.
1h 50m Adventure Action Comedy Thriller Crime
Veteran buttoned-down LAPD detective Roger Murtaugh is partnered with unhinged cop Martin Riggs, who -- distraught after his wife's death -- has a death wish and takes unnecessary risks with criminals at every turn. The odd couple embark on their first homicide investigation as partners, involving a young woman known to Murtaugh with ties to a drug and prostitution ring.
explore
Check out more list from our community