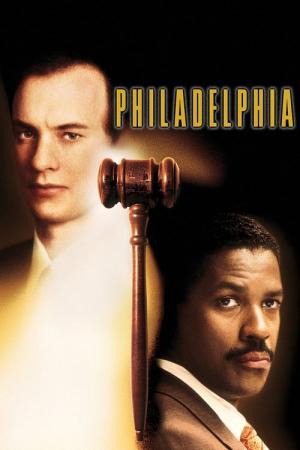 11 Best Movies Like Philadelphia ...
If you liked this one , you will probably love these too! In this selection we highlight some of the best films that share a very similar premise to 'Philadelphia', and are worth checking out.
2h 9m Drama
Frank Galvin is a down-on-his-luck lawyer and reduced to drinking and ambulance chasing, when a former associate reminds him of his obligations in a medical malpractice suit by serving it to Galvin on a silver platter—all parties are willing to settle out of court. Blundering his way through the preliminaries, Galvin suddenly realizes that the case should actually go to court—to punish the guilty, to get a decent settlement for his clients... and to restore his standing as a lawyer.
1h 37m Drama Family
Erik, a loner, finds a friend in Dexter, an eleven-year-old boy with AIDS. They vow to find a cure for AIDS together and save Dexter's life in an eventful summer.
4.
And the Band Played On (1993)
5.
Erin Brockovich (2000)
2h 11m Drama
A twice-divorced mother of three who sees an injustice, takes on the bad guy and wins -- with a little help from her push-up bra. Erin goes to work for an attorney and comes across medical records describing illnesses clustered in one nearby town. She starts investigating and soon exposes a monumental cover-up.
2h 29m Crime Drama Thriller
A young lawyer defends a black man accused of murdering two white men who raped his 10-year-old daughter, sparking a rebirth of the KKK.
8.
Inherit the Wind (1999)
1h 45m Drama Crime
A Liberal activist lawyer alienated his daughter Maggie years ago when she discovered his many affairs. Now a conservative corporate lawyer, Maggie agrees to go up against her father in court. To gain promotion, she must defend an auto manufacturer against charges that their explosion-prone station wagons are unsafe. As her mother begs for peace, Maggie takes on her dad in a trial that turns increasingly personal and nasty.
1h 37m Drama
In the late 1970s, when a mentally handicapped teenager is abandoned, a gay couple takes him in and becomes the family he's never had. But once the unconventional living arrangement is discovered by authorities, the men must fight the legal system to adopt the child.
11.
Dallas Buyers Club (2013)
1h 57m Drama History
Loosely based on the true-life tale of Ron Woodroof, a drug-taking, women-loving, homophobic man who in 1986 was diagnosed with HIV/AIDS and given thirty days to live.
explore
Check out more list from our community