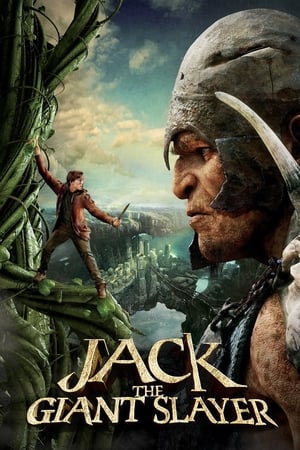 14 Best Movies Like Jack The Giant Slayer ...
If you liked this movie , you will probably love these too! In this collection we highlight some of the best films that share a very similar premise to 'Jack the Giant Slayer', and are worth checking out.
1.
The Hobbit: An Unexpected Journey (2012)
2h 49m Adventure Fantasy Action
Bilbo Baggins, a hobbit enjoying his quiet life, is swept into an epic quest by Gandalf the Grey and thirteen dwarves who seek to reclaim their mountain home from Smaug, the dragon.
2.
Gulliver's Travels (1996)
48m Music Animation Family Fantasy
Gulliver begins a voyage by boat, but in the middle of the trip is caught in a storm and the ship sinks. Gulliver comes then to Lilliput, an island inhabited by tiny people. It will have many adventures, helping to establish peace with the neighboring country.
3.
Jack and the Beanstalk (2009)
1h 34m Adventure Comedy Family Fantasy
A fairy tale character who is about to flunk out of fairy tale school, Jack must perform a heroic deed by Monday or fail miserably, just like his father before him. Anxious to make good, Jack sells his C.O.W. (Computer of Wonder) for a handful of magic beans and a mysterious book that records his adventures as he's having them. Accompanied by his sidekick Grayson -- a goose who ate a bean and underwent an amazing transformation -- Jack climbs the magic beanstalk to recover the fabled Harp of Destiny from the evil Giant who lives in the sky. Helping Jack on his perilous quest is the spunky Jillian, a fearless young girl whom Jack meets on his journey -- and who just may have a hidden agenda...
2h 5m Fantasy Comedy
In a woods filled with magic and fairy tale characters, a baker and his wife set out to end the curse put on them by their neighbor, a spiteful witch.
5.
Voyage of the Unicorn (2001)
2h 50m Adventure Fantasy TV Movie
One day the Aislings find themselves magically transported to a ship called the Unicorn. Here, they discover that they've been chosen to fulfill an incredible quest! They undergo an incredible journey of discovery in strange lands with enchanted creatures, but find their voyage is really one of the spirit, as they each learn faith and the power of love.
6.
Journey 2: The Mysterious Island (2012)
1h 34m Adventure Action Science Fiction
Sean Anderson partners with his mom's boyfriend on a mission to find his grandfather, who is thought to be missing on a mythical island.
2h 7m Action Adventure Fantasy
A common thief joins a mythical god on a quest through Egypt.
3h Adventure Family Fantasy Science Fiction
The Snow Queen is a powerful story of friendship and the triumph of love over wickedness. The story follows a young woman who is forced to battle the wicked snow queen in order to save the soul of the man she loves.
1h 53m Adventure Fantasy Family
In stifling Edwardian London, Wendy Darling mesmerizes her brothers every night with bedtime tales of swordplay, swashbuckling and the fearsome Captain Hook. But the children become the heroes of an even greater story, when Peter Pan flies into their nursery one night and leads them over moonlit rooftops through a galaxy of stars and to the lush jungles of Neverland.
10.
Oz the Great and Powerful (2013)
2h 10m Fantasy Adventure Family
Oscar Diggs, a small-time circus illusionist and con-artist, is whisked from Kansas to the Land of Oz where the inhabitants assume he's the great wizard of prophecy, there to save Oz from the clutches of evil.
11.
Percy Jackson & the Olympians: The Lightning Thief (2010)
1h 58m Adventure Fantasy Family
Accident prone teenager, Percy discovers he's actually a demi-God, the son of Poseidon, and he is needed when Zeus' lightning is stolen. Percy must master his new found skills in order to prevent a war between the Gods that could devastate the entire world.
12.
The Chronicles of Narnia: The Lion, the Witch and the Wardrobe (2005)
2h 23m Adventure Family Fantasy
Siblings Lucy, Edmund, Susan and Peter step through a magical wardrobe and find the land of Narnia. There, they discover a charming, once peaceful kingdom that has been plunged into eternal winter by the evil White Witch, Jadis. Aided by the wise and magnificent lion, Aslan, the children lead Narnia into a spectacular, climactic battle to be free of the Witch's glacial powers forever.
2h 7m Adventure Fantasy Romance Family
In a countryside town bordering on a magical land, a young man makes a promise to his beloved that he'll retrieve a fallen star by venturing into the magical realm. His journey takes him into a world beyond his wildest dreams and reveals his true identity.
14.
Jack and the Beanstalk: The Real Story (2001)
3h 6m Action & Adventure Sci-Fi & Fantasy Drama
Jack and the Beanstalk: The Real Story is a 2001 American television miniseries. It was directed by Brian Henson and was a co-production of CBS and Jim Henson Television. It is an alternative version of the classic English fairy tale Jack and the Beanstalk. The story was considerably reworked to reflect what Henson believed to be a more ethical, humanist view. The cast includes Matthew Modine, Mia Sara, Jon Voight, and Vanessa Redgrave. Richard Attenborough, Daryl Hannah, and a young James Corden play giants. Among the other giants in the film are beings from the mythology of various cultures, including Hebrew, Buddhist, and Nordic.
explore
Check out more list from our community