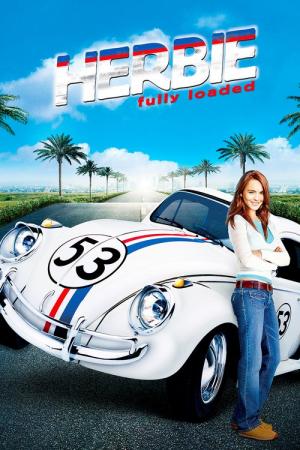 13 Best Movies Like Herbie Fully Loaded ...
If you liked this one , you will definitely love these too! In this list we highlight some of the best films that share a very similar mood to 'Herbie Fully Loaded', and are worth checking out.
1.
Rookie of the Year (1993)
1h 43m Comedy Family
12-year-old Henry Rowengartner, whose late father was a minor league baseball player, grew up dreaming of playing baseball, despite his physical shortcomings. After Henry's arm is broken while trying to catch a baseball at school, the tendon in that arm heals too tightly, allowing Henry to throw pitches that are as fast as 103 mph. Henry is spotted at nearby Wrigley Field by Larry "Fish" Fisher, the general manager of the struggling Chicago Cubs, after Henry throws an opponent's home-run ball all the way from the outfield bleachers back to the catcher, and it seems that Henry may be the pitcher that team owner Bob Carson has been praying for.
1h 25m Drama Comedy Romance
Story revolves around a young boxer, Izzy Daniels, who trains to follow in his father's footsteps by winning the Golden Glove. When his friend, Mary, however, asks him to substitute for a team member in a Double Dutch tournament, the young man discovers a hidden passion for jump roping
1h 43m Comedy Family
An acclaimed college hoops coach is demoted to a junior varsity team after a public meltdown.
6.
Zeus and Roxanne (1997)
1h 38m Adventure Comedy Family Romance
Mary Beth is a marine biologist that gets annoyed when a dog called Zeus stows aboard her research boat. Nevertheless she is intrigued when the intrusive canine makes best-friends with her captive dolphin, Roxanne. She falls in love with Zeus's owner, Terry, a musician who rides a bike.
7.
Herbie Goes Bananas (1980)
1h 28m Comedy Family
Charlie and Dan have been best friends and business partners for thirty years; their Manhattan public relations firm is on the verge of a huge business deal with a Japanese company. With two weeks to sew up the contract, Dan gets a surprise: a woman he married on a drunken impulse nearly nine years before (annulled the next day) shows up to tell him he's the father of her twins, now seven, and she'll be in jail for 14 days for a political protest. Dan volunteers to keep the tykes, although he's up tight and clueless. With Charlie's help is there any way they can be dad and uncle, meet the kids' expectations, and still land the account?
9.
Air Bud: Golden Receiver (1998)
1h 30m Comedy Family
Josh and Buddy move from basketball to American football in this first of several sequels to the original Air Bud.
1h 37m Comedy Family
A decade has passed in the small town where the original Sandlot gang banded together during the summer of '62 to play baseball and battle the Beast. Now comes the sequel, a campy romp back to the dugout where nine new kids descend on the diamond only to discover that a descendant of the Beast lives in Mr. Mertle's backyard--a monster of mythical proportions known as "The Great Fear."
1h 45m Action Comedy Adventure
Four skaters follow their idol on his summer tour in an attempt to get noticed, get sponsored, and become stars themselves.
1h 40m Adventure Comedy Drama Family
Corey refuses to let his emotionally disturbed younger brother Jimmy be institutionalized, and the two run away together. They soon join forces with a resourceful girl, who notices that Jimmy has a special talent: he is a "wizard" at video games and can achieve the high score on absolutely everything he plays. Evading their parents and a sinister bounty hunter, the trio head for a climactic showdown at the national video game championships in California.
13.
MVP: Most Valuable Primate (2000)
1h 33m Comedy Family
Jack is a three-year-old chimpanzee who has been the subject of a long-term experiment by Dr. Kendall, a researcher who been teaching Jack to communicate through sign language. Jack scrambles onto the ice in the midst of practice for Steven's junior league hockey team, and he and his teammates discover the monkey has a natural talent for the game.
explore
Check out more list from our community