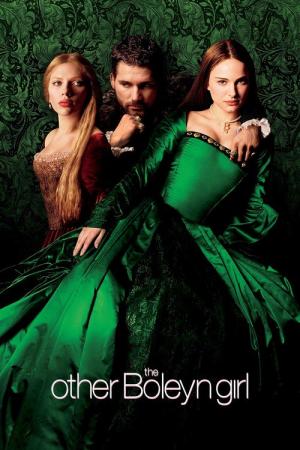 13 Best Movies Like The Other Boleyn Girl ...
If you liked this one , you will for sure love these too! In this selection we highlight some of the best films that share a very similar mood to 'The Other Boleyn Girl', and are worth checking out.
1.
Elizabeth: The Golden Age (2007)
1h 54m Drama History Romance
When Queen Elizabeth's reign is threatened by ruthless familial betrayal and Spain's invading army, she and her shrewd adviser must act to safeguard the lives of her people.
1h 57m Drama Romance
An aspiring young physician, Robert Merivel found himself in the service of King Charles II and saves the life of someone close to the King. Merivel joins the King's court and lives the high life provided to someone of his position. Merivel is ordered to marry his King's mistress in order to divert the queens suspicions. He is given one order by the king and that is not to fall in love. The situation worsens when Merivel finds himself in love with his new wife. Eventually, the King finds out and relieves Merivel of his position and wealth. His fall from grace leaves Merivel where he first started. And through his travels and reunions with an old friend, he rediscovers his love for true medicine and what it really means to be a physician.
2h 17m Drama History Romance
A young queen falls in love with her physician, and they start a revolution that changes their nation forever.
1h 55m Drama History Romance
The tragic fate of Juana I of Castille, Queen of Spain, madly in love to an unfaithful husband, Felipe el Hermoso, Archduke of Austria.
5.
Bathory: Countess of Blood (2008)
2h 21m Drama Fantasy
Bathory is based on the legends surrounding the life and deeds of Countess Elizabeth Bathory known as the greatest murderess in the history of mankind. Contrary to popular belief, Elizabeth Bathory was a modern Renaissance woman who ultimately fell victim to men's aspirations for power and wealth.
52m Drama
The story of a young Louis XIV on his journey to become the most powerful monarch in Europe, from his battles with the fronde through his development into the Sun King. Historical and fictional characters guide us in a world of betrayal and political maneuvering, revealing Versailles in all its glory and brutality.
7.
Girl with a Pearl Earring (2003)
1h 41m Drama Romance
This film, adapted from a work of fiction by author Tracy Chevalier, tells a story about the events surrounding the creation of the painting "Girl With A Pearl Earring" by 17th century Dutch master Johannes Vermeer. A young peasant maid working in the house of painter Johannes Vermeer becomes his talented assistant and the model for one of his most famous works.
55m Drama Romance
The Tudors is a history-based drama series following the young, vibrant King Henry VIII, a competitive and lustful monarch who navigates the intrigues of the English court and the human heart with equal vigor and justifiable suspicion.
1h 40m Drama
Elizabeth I is a two-part 2005 British historical drama television miniseries directed by Tom Hooper, written by Nigel Williams, and starring Helen Mirren as Elizabeth I of England. The miniseries covers approximately the last 24 years of her nearly 45-year reign. Part 1 focuses on the final years of her relationship with the Earl of Leicester, played by Jeremy Irons. Part 2 focuses on her subsequent relationship with the Earl of Essex, played by Hugh Dancy.The series originally was broadcast in the United Kingdom in two two-hour segments on Channel 4. It later aired on HBO in the United States, CBC and TMN in Canada, ATV in Hong Kong, ABC in Australia, and TVNZ Television One in New Zealand.The series went on to win Emmy, Peabody, and Golden Globe Awards. The same year, Helen Mirren starred as Queen Elizabeth II in The Queen, with which she dominated the award season.
2h 42m Drama History
The night of August 24, 1572, is known as the Massacre of St. Bartholomew. In France a religious war is raging. In order to impose peace a forced wedding is arranged between Margot de Valois, sister of the immature Catholic King Charles IX, and the Hugenot King Henri of Navarre. Catherine of Medici maintains her behind-the-scenes power by ordering assaults, poisonings, and instigations to incest.
11.
The King's Whore (1990)
42m Drama
Mary, Queen of Scots, faces political and sexual intrigue in the treacherous world of the French court.
1h 50m Drama History Romance
A chronicle of the life of 18th century aristocrat Georgiana, Duchess of Devonshire, who was reviled for her extravagant political and personal life.
explore
Check out more list from our community