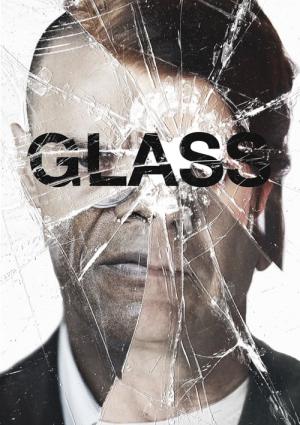 31 Best Movies Like Glass ...
If you liked this one , you will definitely love these too! In this list we highlight some of the best films that share a very similar mood to '', and are worth checking out.
1h 57m Horror Thriller
Though Kevin has evidenced 23 personalities to his trusted psychiatrist, Dr. Fletcher, there remains one still submerged who is set to materialize and dominate all the others. Compelled to abduct three teenage girls led by the willful, observant Casey, Kevin reaches a war for survival among all of those contained within him — as well as everyone around him — as the walls between his compartments shatter apart.
1h 46m Thriller Drama Mystery
An ordinary man makes an extraordinary discovery when a train accident leaves his fellow passengers dead — and him unscathed. The answer to this mystery could lie with the mysterious Elijah Price, a man who suffers from a disease that renders his bones as fragile as glass.
3.
The Sixth Sense (1999)
1h 47m Mystery Thriller Drama
Following an unexpected tragedy, a child psychologist named Malcolm Crowe meets an eight year old boy named Cole Sear, who is hiding a dark secret.
1h 41m Thriller Crime Mystery
A psychic doctor, John Clancy, works with an FBI special agent in search of a serial killer.
2h 9m Crime Drama Mystery Thriller
An arrogant, high-powered attorney takes on the case of a poor altar boy found running away from the scene of the grisly murder of the bishop who has taken him in. The case gets a lot more complex when the accused reveals that there may or may not have been a third person in the room. The intensity builds when a surprise twist alters everyone's perception of the crime.
1h 36m Mystery Thriller
Mort Rainey, a writer just emerging from a painful divorce with his ex-wife, is stalked at his remote lake house by a psychotic stranger and would-be scribe who claims Rainey swiped his best story idea. But as Rainey endeavors to prove his innocence, he begins to question his own sanity.
7.
Along Came a Spider (2001)
1h 44m Crime Mystery Thriller Action
After the harrowing death of his partner, detective and best-selling author Alex Cross has retreated to the peace of retirement. But when a brilliant criminal kidnaps a senator's young daughter, Alex is lured back into action. Teamed with the Secret Service agent assigned to protect the missing girl, Alex follows a serpentine trail of clues that leads him to a stunning discovery - the kidnapper wants more than just ransom.
1h 38m Horror Science Fiction Thriller
When a strange signal pulsates through all cell phone networks worldwide, it starts a murderous epidemic of epic proportions when users become bloodthirsty creatures, and a group of people in New England are among the survivors to deal with the ensuing chaos after.
1h 38m Action Drama Mystery Thriller Crime
A DEA agent investigates the disappearance of a legendary Army ranger drill sergeant and several of his cadets during a training exercise gone severely awry.
2h Science Fiction Drama
Prot is a patient at a mental hospital who claims to be from a far away planet. His psychiatrist tries to help him, only to begin to doubt his own explanations.
1h 43m Thriller Horror Science Fiction
Johnny Smith is a schoolteacher with his whole life ahead of him but, after leaving his fiancee's home one night, is involved in a car crash which leaves him in a coma for 5 years. When he wakes, he discovers he has an ability to see into the past, present and future life of anyone with whom he comes into physical contact.
1h 24m Science Fiction Drama Thriller
Three high school students make an incredible discovery, leading to their developing uncanny powers beyond their understanding. As they learn to control their abilities and use them to their advantage, their lives start to spin out of control, and their darker sides begin to take over.
1h 47m Action Crime Drama Thriller
A mild-mannered father is transformed into a killing machine after his family is torn apart by a violent act.
1h 34m Science Fiction Thriller
Plastic surgeon Larry Roberts performs a series of minor alterations on a group of models who are seeking perfection. The operations are a resounding success. But when someone starts killing his beautiful patients, Dr. Roberts becomes suspicious and starts investigating. What he uncovers are the mysterious - and perhaps murderous - activities of a high-tech computer company called Digital Matrix.
1h 50m Action Science Fiction
After he and his wife are murdered, marine Ray Garrison is resurrected by a team of scientists. Enhanced with nanotechnology, he becomes a superhuman, biotech killing machine—'Bloodshot'. As Ray first trains with fellow super-soldiers, he cannot recall anything from his former life. But when his memories flood back and he remembers the man that killed both him and his wife, he breaks out of the facility to get revenge, only to discover that there's more to the conspiracy than he thought.
2h 17m Action Drama Science Fiction
In the near future, a weary Logan cares for an ailing Professor X in a hideout on the Mexican border. But Logan's attempts to hide from the world and his legacy are upended when a young mutant arrives, pursued by dark forces.
1h 42m Science Fiction Action
A young boy finds a powerful otherworldly weapon, which he uses to save his older adoptive brother from a crew of thugs. Before long, the two of them are also pursued by federal agents and mysterious mercenaries aiming to reclaim their asset.
18.
Don't Say a Word (2001)
1h 31m Thriller Science Fiction
When a deadly airborne virus threatens to wipe out the northeastern United States, teacher Elliott Moore and his wife Alma flee from contaminated cities into the countryside in a fight to discover the truth. Is it terrorism, the accidental release of some toxic military bio weapon -- or something even more sinister?
20.
The Dark Knight (2008)
2h 32m Drama Action Crime Thriller
Batman raises the stakes in his war on crime. With the help of Lt. Jim Gordon and District Attorney Harvey Dent, Batman sets out to dismantle the remaining criminal organizations that plague the streets. The partnership proves to be effective, but they soon find themselves prey to a reign of chaos unleashed by a rising criminal mastermind known to the terrified citizens of Gotham as the Joker.
1h 35m Drama Mystery Science Fiction Thriller
Set in a world with memory implants, Alan Hakman is a 'cutter'—someone with the power of final edit over people's recorded histories—but his latest assignment puts him in great danger.
1h 53m Action Crime Science Fiction
An ex-soldier, a teen and a cop collide in New Orleans as they hunt for the source behind a dangerous new pill that grants users temporary superpowers.
2h 10m Drama Mystery Thriller
A mysterious story of two magicians whose intense rivalry leads them on a life-long battle for supremacy -- full of obsession, deceit and jealousy with dangerous and deadly consequences.
2h 4m Crime Drama Action Thriller
Homicide detective John Hobbes witnesses the execution of serial killer Edgar Reese. Soon after the execution the killings start again, and they are very similar to Reese's style.
26.
The Bone Collector (1999)
1h 58m Drama Mystery Thriller Crime
Rookie cop, Amelia Donaghy reluctantly teams with Lincoln Rhyme – formerly the department's top homicide detective but now paralyzed as a result of a spinal injury – to catch a grisly serial killer dubbed 'The Bone Collector'. The murderer's special signature is to leave tantalizing clues based on the grim remains of his crimes.
1h 48m Drama Mystery Thriller
When a willful young man tries to venture beyond his sequestered Pennsylvania hamlet, his actions set off a chain of chilling incidents that will alter the community forever.
1h 47m Drama Thriller
Novelist Paul Sheldon crashes his car on a snowy Colorado road. He is found by Annie Wilkes, the "number one fan" of Paul's heroine Misery Chastaine. Annie is also somewhat unstable, and Paul finds himself crippled, drugged and at her mercy.
1h 39m Science Fiction Action Crime Thriller Drama
In Lincoln City, some inhabitants have extraordinary abilities. Most live below the poverty line, under the close surveillance of a heavily militarized police force. Connor, a construction worker with powers, involves with a criminal gang to help his ailing mother. (Based on the short film "Code 8," 2016.)
1h 28m Horror Thriller
A thriller centered on an institutionalized young woman who becomes terrorized by a ghost.
explore
Check out more list from our community