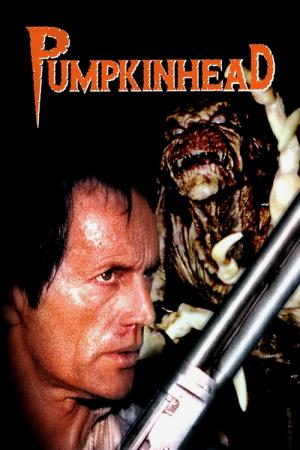 13 Best Pumpkinhead Movies List ...
If you liked this film , you will probably love these too! In this list we highlight some of the best films that share a very similar mood to 'Pumpkinhead', and are worth checking out.
1h 25m Horror Thriller
A group of teenagers fear for their lives in the swamps of Louisiana, chased by Mr. Jangles, a man possessed by 13 evil souls, and now relentless in his pursuit of new victims.
1h 12m Horror
On Mayday 1998 in the town of Dunwich, Massachusetts, Elizabeth gathers together a group of specially selected friends for a rather odd party. It turns out that she is the descendent of a malevolent witch named Lilith who was burned at the stake precisely three hundred years ago. Now Elizabeth hopes to resurrect her dreadful ancestor and has a specific (and murderous) need for the guests she has chosen
3.
Pumpkinhead: Ashes to Ashes (2006)
4.
Freddy's Dead: The Final Nightmare (1991)
1h 29m Horror Thriller Comedy
Just when you thought it was safe to sleep, Freddy Krueger returns in this sixth installment of the Nightmare on Elm Street films, as psychologist Maggie Burroughs, tormented by recurring nightmares, meets a patient with the same horrific dreams. Their quest for answers leads to a certain house on Elm Street -- where the nightmares become reality.
5.
Curse of the Puppet Master (1998)
1h 30m Horror
Robert "Tank" begins to work for Dr. Magrew sculpting a puppet for the Doctor to bring to life using the work of Andre Toulon. Robert begins to fall in love with the Doctors daughter, Jane. Unbeknownst to Robert the Doctor is trying to create a "perfect race" of puppet humans. Jane discovers a "matt puppet" which is from his first assistant. She comes back just in time to see her father, cut up by the puppets, has succeeded in putting a living human, Robert, into the puppet he carved.
6.
Night of the Demons (1988)
1h 30m Horror
While conducting a seance during a Halloween party, high-school seniors unlock the demon that remains locked in the crematorium.
1h 30m Horror Science Fiction
The Djinn having been released from his ancient prison seeks to capture the soul of the woman who discovered him, thereby opening a portal and freeing his fellow Djinn to take over the earth.
8.
Pumpkinhead: Blood Feud (2007)
1h 35m Horror Fantasy TV Movie
During a bitter family feud, Jodie Hatfield, and her boyfriend Ricky McCoy, decide to leave town to avoid being found out, but are soon caught in the act. Wanting vengeance, he seeks out the monster Pumpkinhead, and resurrects it seek revenge on the family. Despite being warned away by the ghost of Ed Harley, his vengeance plan starts out, and the Hatfield family is soon under siege by the powerful demon. Not accepting the legend of the creature and believing their arch-rivals are the real cause, the two families attempt to go to war, only to be stopped when Pumpkinhead attacks the Hatfield house. Putting aside their differences, they band together to stave off the creature before it's vengeance pact is completed.
1h 27m Horror
A single mother gives her son a beloved doll for his birthday, only to discover that it is possessed by the soul of a serial killer.
12.
Pumpkinhead II: Blood Wings (1993)
13.
Pet Sematary II (1992)
1h 40m Horror
The "sematary" is up to its old zombie-raising tricks again. This time, the protagonists are Jeff Matthews, whose mother died in a Hollywood stage accident, and Drew Gilbert, a boy coping with an abusive stepfather.
explore
Check out more list from our community