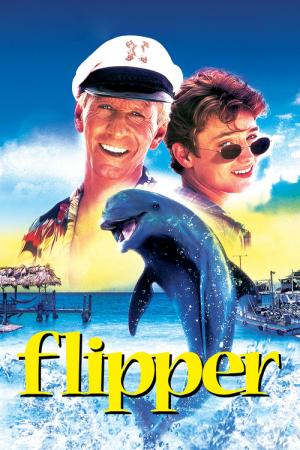 10 Best Movies Like Flipper ...
If you liked this one , you will definitely love these too! In this selection we highlight some of the best films that share a very similar mood to 'Flipper', and are worth checking out.
1h 34m Adventure Family
An update of the Lassie legend stars Thomas Guiry as a troubled city kid whose family retreats to the country, where he befriends the famous collie and changes for the better. Conflict develops when a ruthless sheep rancher causes trouble for everyone.
1h 48m Adventure Family
When Will Stoneman's father dies, he is left alone to take care of his mother and their land. Needing money to maintain it, he decides to join a cross country dogsled race. This race will require days of racing for long hours, through harsh weather and terrain. This young man will need a lot of courage and a strong will to complete this race.
3.
K-9 Adventures: Legend of the Lost Gold (2014)
1h 28m Family
When Kassie and her friends stumble across an old, broken pocket watch they begin an unexpected journey to unlock the secret of the legendary Garrison Gold. They'll have to solve riddles and follow clues to find the lost treasure. With the help of her faithful dog, Scoot and her gang of misfit friends, Kassie is about to go on the adventure of a lifetime! - Written by BigK509
1h 49m Adventure Family
Jake Barnes and his two kids, Sean and Jessie, have moved to Alaska after his wife died. He is a former airline pilot now delivering toilet paper across the mountains. During an emergency delivery in a storm his plane goes down somewhere in the mountains. Annoyed that the authorities aren't doing enough, Jessie and Sean set out on an adventure to find their father with the help of a polar bear which they have saved from a ferocious poacher. Conflict ensues.
5.
White Wolves II: Legend of the Wild (1996)
1h 27m Adventure Drama Family
Many kids might say their best friend is a puppy or a pony. But for 12-year-old Sandy, the most special pet of all is the exuberant dolphin he rescues and who returns the favor by rescuing Sandy from sharks.The dolphin named Flipper first swam into the world's minds and hearts in this 1963 film starring Chuck Connors and Luke Halpin as Sandy (a role he would continue in the 1964-68 TV series that followed.) James B. Clark, a long-time family filmmaker whose credits include "Island of the Blue Dolphins" and "My Side of the Mountain," directs the story of hard times (Hurricane Hazel and its aftermath) and joy (Sandy's dolphin-powered rides through the waves). And two fins up for Mitzie, the animal star who plays flipper.
7.
Flipper's New Adventure (1964)
1h 53m Drama Family
A story centered on the friendship between a boy and a dolphin whose tail was lost in a crab trap.
1h 52m Family Adventure Drama
When maladjusted orphan Jesse vandalizes a theme park, he is placed with foster parents and must work at the park to make amends. There he meets Willy, a young Orca whale who has been separated from his family. Sensing kinship, they form a bond and, with the help of kindly whale trainer Rae Lindley, develop a routine of tricks. However, greedy park owner Dial soon catches wind of the duo and makes plans to profit from them.
10.
The Water Horse (2007)
1h 52m Family Adventure Fantasy
A lonely boy discovers a mysterious egg that hatches a sea creature of Scottish legend.
explore
Check out more list from our community