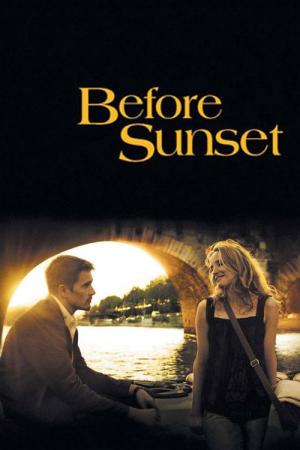 12 Best Movies Like Before Sunset ...
If you liked this film , you will probably love these too! In this selection we highlight some of the best films that share a very similar mood to 'Before Sunset', and are worth checking out.
1.
Great Expectations (1998)
Loosely based on the Charles Dickens' classic novel, "Great Expectations" is a sensual tale of a young man's unforgettable passage into manhood, and the three individuals who will undeniably change his life forever. Through the surprising interactions of these vivid characters, "Great Expectations" takes a unique and contemporary look at life's great coincidences.
1h 51m
Director: Alfonso Cuarón
Novel: Charles Dickens
Screenplay: Mitch Glazer
Comedy Drama Romance
2.
All the Real Girls (2003)
In a sleepy little mill town in North Carolina, Paul is the town Romeo. But when his best friend's sister returns home from boarding school, he finds himself falling for her innocent charm. In spite of her lack of experience and the violent protests of her brother, the two find themselves in a sweet, dreamy and all-consuming love.
1h 48m
Director, Writer: David Gordon Green
Writer: Paul Schneider
Drama Romance
Manhattan explores how the life of a middle-aged television writer dating a teenage girl is further complicated when he falls in love with his best friend's mistress.
1h 36m
Director, Screenplay: Woody Allen
Screenplay: Marshall Brickman
Comedy Drama Romance
5.
Falling in Love (1984)
During shopping for Christmas, Frank and Molly run into each other. This fleeting short moment will start to change their lives, when they recognize each other months later in the train home and have a good time together. Although both are married and Frank has two little kids, they meet more and more often, their friendship becoming the most precious thing in their lives.
1h 42m
Director: Ulu Grosbard
Screenplay: Michael Cristofer
Drama Romance
On his way to Vienna, American Jesse meets Céline, a student returning to Paris. After long conversations forge a surprising connection between them, Jesse convinces Celine to get off the train with him in Vienna. Since his flight to the U.S. departs the next morning and he has no money for lodging, they wander the city together, taking in the experiences of Vienna and each other.
1h 41m
Director, Screenplay: Richard Linklater
Screenplay: Kim Krizan
Drama Romance
8.
Before Midnight (2013)
It has been nine years since we last met Jesse and Celine, the French-American couple who once met on a train in Vienna. Now, live in Paris with twin daughters, but have spent a summer in Greece on the invitation of an author colleague of Jesse's. When the vacation is over and Jesse must send his teenage son off to the States, he begins to question his life decisions, and his relationship with Celine is at risk.
1h 49m
Characters, Director, Writer: Richard Linklater
Characters: Kim Krizan
Writer: Julie Delpy
Writer: Ethan Hawke
Romance Drama
'Heights' follows five characters over 24 hours on a fall day in New York City. Isabel, a photographer, is having second thoughts about her upcoming marriage to Jonathan, a lawyer. On the same day, Isabel's mother Diana learns that her husband has a new lover and begins to re-think her life choices and her open marriage. Diana and Isabel's paths cross with Alec, a young actor, and with Peter, a journalist. As the interrelated stories proceed, the connections between the lives of the five characters begin to reveal themselves and their stories unravel. Isabel, Jonathan, Diana, Alec, and Peter must choose what kind of lives they will lead before the sun comes up on the next day.
1h 33m
Director: Chris Terrio
Screenplay: Amy Fox
Drama Romance
10.
Conversations with Other Women (2005)
Wonder girls have arrived, and they are taking New York city by storm! The girls arrive in New York city to prepare for their U.S. tour but because of their fun, mischievous personalities they enter themselves into the Apollo Amateur Competition under the stage name, "The Asian Invasion". Their amazing performance wins them a spot in the finals but also stirs up trouble with the reigning champs... The School Gyrls. Join Yenny, Yubin, Sun, Sohee, and Lim on this hilarious journey as they navigate their way through friendships, rivals, loyalty and crushes to prove they have what it takes to make it in the Big City. Written by Krystal M. Harris
44m
Director: Ethan Lader
Writer: Krystal Harris
Music Family
A British college student falls for an American student, only to be separated from him when she's banned from the U.S. after overstaying her visa.
1h 30m
Director, Writer: Drake Doremus
Writer: Ben York Jones
Drama Romance
explore
Check out more list from our community