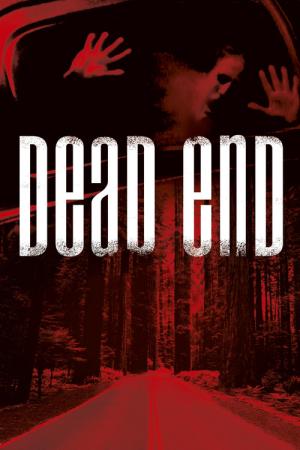 14 Best Movies Like Dead End ...
If you liked this film , you will for sure love these too! In this collection we highlight some of the best films that share a very similar premise to 'Dead End', and are worth checking out.
1.
We Are What We Are (2013)
1h 45m Drama Horror Thriller
The Parkers, reclusive people who cling to ancient customs, find their secret lives threatened when a torrential downpour and the death of the family matriarch forces daughters Iris and Rose to assume special responsibilities.
1h 45m Mystery Thriller Horror
A young female embezzler arrives at the Bates Motel, which has terrible secrets of its own. Although this version is in color, features a different cast, and is set in 1998, it is closer to a shot-for-shot remake than most remakes, Gus Van Sant often copying Hitchcock's camera movements and editing, and Joseph Stefano's script is mostly carried over. Bernard Herrmann's musical score is reused as well, though with a new arrangement by Danny Elfman and recorded in stereo.
2h 3m Horror Thriller Mystery
After losing their baby, a married couple adopt 9-year old Esther, who may not be as innocent as she seems.
1h 39m Horror Thriller
Marie, a film producer, returns to her native Russia to find her birth parents. She quickly learns they are dead, and she has inherited their long-empty farmhouse. At the farm, she meets Nicolai, who claims to be her twin brother. Events take a terrifying turn when the two spot a pair of ghastly doppelgangers and the house itself seems to propel them toward a fate they should have met 40 years earlier.
1h 39m Adventure Horror
After a tragic accident, six friends reunite for a caving expedition. Their adventure soon goes horribly wrong when a collapse traps them deep underground and they find themselves pursued by bloodthirsty creatures. As their friendships deteriorate, they find themselves in a desperate struggle to survive the creatures and each other.
1h 31m Horror Thriller
Eden Lake is a relentlessly tense and immaculately paced horror-thriller about modern youth gone wild. When a young couple goes to a remote wooded lake for a romantic getaway, their quiet weekend is shattered by an aggressive group of local kids. Rowdiness quickly turns to rage as the teens terrorize the couple in unimaginable ways, and a weekend outing becomes a bloody battle for survival.
1h 30m Thriller Horror
Students on a camping trip discover something sinister is lurking beyond the trees.
10.
Insidious: Chapter 3 (2015)
1h 37m Horror Drama Thriller
A twisted new tale of terror begins for a teenage girl and her family, and revealing more mysteries of the otherworldly realm, 'The Further'.
1h 52m Horror Mystery Thriller
A female forensic psychiatrist discovers that all of one of her patient's multiple personalities are murder victims. She will have to find out what's happening before her time is finished.
1h 43m Horror Mystery Crime
Obsessed with teaching his victims the value of life, a deranged, sadistic serial killer abducts the morally wayward. Once captured, they must face impossible choices in a horrific game of survival. The victims must fight to win their lives back, or die trying...
1h 40m Horror
Guillermo del Toro presents Mama, a supernatural thriller that tells the haunting tale of two little girls who disappeared into the woods the day that their parents were killed. When they are rescued years later and begin a new life, they find that someone or something still wants to come tuck them in at night.
explore
Check out more list from our community