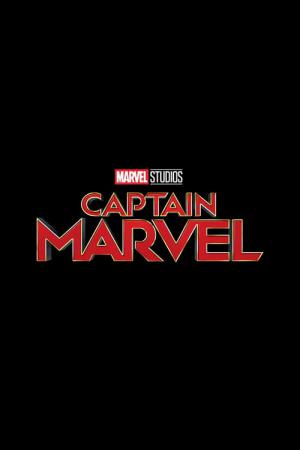 14 Best Movies Like Captain Marvel ...
If you liked this film , you will definitely love these too! In this list we highlight some of the best films that share a very similar premise to 'Captain Marvel', and are worth checking out.
1.
Avengers: Age of Ultron (2015)
2h 21m Action Adventure Science Fiction
When Tony Stark tries to jumpstart a dormant peacekeeping program, things go awry and Earth's Mightiest Heroes are put to the ultimate test as the fate of the planet hangs in the balance. As the villainous Ultron emerges, it is up to The Avengers to stop him from enacting his terrible plans, and soon uneasy alliances and unexpected action pave the way for an epic and unique global adventure.
2h 3m Action Adventure Crime Fantasy Science Fiction
From DC Comics comes the Suicide Squad, an antihero team of incarcerated supervillains who act as deniable assets for the United States government, undertaking high-risk black ops missions in exchange for commuted prison sentences.
3.
X-Men: Dark Phoenix (2019)
1h 54m Science Fiction Action Adventure
The X-Men face their most formidable and powerful foe when one of their own, Jean Grey, starts to spiral out of control. During a rescue mission in outer space, Jean is nearly killed when she's hit by a mysterious cosmic force. Once she returns home, this force not only makes her infinitely more powerful, but far more unstable. The X-Men must now band together to save her soul and battle aliens that want to use Grey's new abilities to rule the galaxy.
4.
Wonder Woman 1984 (2020)
2h 31m Fantasy Action Adventure
A botched store robbery places Wonder Woman in a global battle against a powerful and mysterious ancient force that puts her powers in jeopardy.
2h 10m Action Adventure Science Fiction
When Tony Stark's world is torn apart by a formidable terrorist called the Mandarin, he starts an odyssey of rebuilding and retribution.
6.
Guardians of the Galaxy Vol. 2 (2017)
2h 17m Adventure Action Science Fiction Comedy
The Guardians must fight to keep their newfound family together as they unravel the mysteries of Peter Quill's true parentage.
1h 52m Science Fiction Action
Investigative journalist Eddie Brock attempts a comeback following a scandal, but accidentally becomes the host of Venom, a violent, super powerful alien symbiote. Soon, he must rely on his newfound powers to protect the world from a shadowy organization looking for a symbiote of their own.
2h 11m Action Adventure Comedy Fantasy Science Fiction
Thor is imprisoned on the other side of the universe and finds himself in a race against time to get back to Asgard to stop Ragnarok, the destruction of his home-world and the end of Asgardian civilization, at the hands of a powerful new threat, the ruthless Hela.
9.
Captain America: The First Avenger (2011)
2h 4m Action Adventure Science Fiction
During World War II, Steve Rogers is a sickly man from Brooklyn who's transformed into super-soldier Captain America to aid in the war effort. Rogers must stop the Red Skull – Adolf Hitler's ruthless head of weaponry, and the leader of an organization that intends to use a mysterious device of untold powers for world domination.
2h 8m Action Adventure Science Fiction
Decades after Sarah Connor prevented Judgment Day, a lethal new Terminator is sent to eliminate the future leader of the resistance. In a fight to save mankind, battle-hardened Sarah Connor teams up with an unexpected ally and an enhanced super soldier to stop the deadliest Terminator yet.
1h 57m Science Fiction Action Adventure
Armed with the astonishing ability to shrink in scale but increase in strength, master thief Scott Lang must embrace his inner-hero and help his mentor, Doctor Hank Pym, protect the secret behind his spectacular Ant-Man suit from a new generation of towering threats. Against seemingly insurmountable obstacles, Pym and Lang must plan and pull off a heist that will save the world.
12.
Spider-Man: Homecoming (2017)
2h 13m Action Adventure Science Fiction Drama
Following the events of Captain America: Civil War, Peter Parker, with the help of his mentor Tony Stark, tries to balance his life as an ordinary high school student in Queens, New York City, with fighting crime as his superhero alter ego Spider-Man as a new threat, the Vulture, emerges.
13.
Pacific Rim: Uprising (2018)
1h 51m Action Fantasy Science Fiction Adventure
It has been ten years since The Battle of the Breach and the oceans are still, but restless. Vindicated by the victory at the Breach, the Jaeger program has evolved into the most powerful global defense force in human history. The PPDC now calls upon the best and brightest to rise up and become the next generation of heroes when the Kaiju threat returns.
2h 4m Action Adventure Science Fiction
Saban's Power Rangers follows five ordinary teens who must become something extraordinary when they learn that their small town of Angel Grove — and the world — is on the verge of being obliterated by an alien threat. Chosen by destiny, our heroes quickly discover they are the only ones who can save the planet. But to do so, they will have to overcome their real-life issues and before it's too late, band together as the Power Rangers.
explore
Check out more list from our community