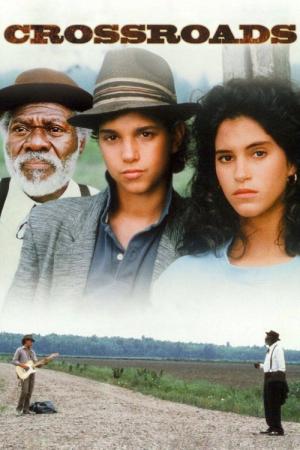 13 Best Movies Like Crossroads ...
If you liked this movie , you will probably love these too! In this collection we highlight some of the best films that share a very similar mood to 'Crossroads', and are worth checking out.
1.
The Last American Virgin (1982)
1h 32m Comedy
The friendship of a group of young friends struggling with teen sex, drugs, and work is jeopardized by a romantic interest which may turn pals into bitter rivals.
1h 34m Comedy Drama Romance
Ryan and Jennifer are opposites who definitely do not attract. At least that's what they always believed. When they met as twelve-year-olds, they disliked one another. When they met again as teenagers, they loathed each other. But when they meet in college, the uptight Ryan and the free-spirited Jennifer find that their differences bind them together and a rare friendship develops.
3.
Angus, Thongs and Perfect Snogging (2008)
1h 40m Comedy Drama Family Romance
Georgia Nicolson is fourteen, lives with nosey parents who don't understand her, an annoying three year old sister and has to wear a beret to school. She would, however, rather be blonde, have a smaller nose and a boyfriend. Revolving around her hilarious journal entries, prepare to be engulfed in the world of the soaring joys and bottomless angst of being a teenager.
1h 39m Drama Comedy Romance
Halley is convinced true love doesn't exist based on the crazy relationships around her. Her mother is divorcing her father who is dating a younger woman Halley can't stand. Her crazed sister is planning a wedding but has second thoughts and her best friend has fallen madly in love for the first time leaving Halley to feel even more alone.
5.
Shag - More Dancing (1989)
1h 38m Comedy Drama Romance
Summer of 1963. Carson is getting married to her boyfriend so her friends Melaina, Pudge and Luanne take her to Myrtle Beach for one last irresponsible weekend.
1h 37m Comedy Romance
Shallow, rich and socially successful Cher is at the top of her Beverly Hills high school's pecking scale. Seeing herself as a matchmaker, Cher first coaxes two teachers into dating each other. Emboldened by her success, she decides to give hopelessly klutzy new student Tai a makeover. When Tai becomes more popular than she is, Cher realizes that her disapproving ex-stepbrother was right about how misguided she was -- and falls for him.
1h 40m Comedy Romance Drama
Overeducated and underemployed, 28 year old Megan is in the throes of a quarterlife crisis. Squarely into adulthood with no career prospects, no particular motivation to think about her future and no one to relate to, Megan is comfortable lagging a few steps behind - while her friends check off milestones and celebrate their new grown-up status. When her high-school sweetheart proposes, Megan panics and- given an unexpected opportunity to escape for a week - hides out in the home of her new friend, 16-year old Annika and Annika's world-weary single dad Craig.
1h 40m Drama Family
Waxing nostalgic about the bittersweet passage from childhood to puberty in this tender coming-of-age tale, four childhood girlfriends -- Teeny, Chrissy, Samantha and Roberta -- recall the magical summer of 1970. During their walk down memory lane, they reconcile experiences with boys, secrets, bullies and more.
1h 37m Comedy Romance
Andie is an outcast, hanging out either with her older boss, who owns the record store where she works, or her quirky high school classmate Duckie, who has a crush on her. When one of the rich and popular kids at school, Blane, asks Andie out, it seems too good to be true. As Andie starts falling for Blane, she begins to realize that dating someone from a different social sphere is not easy.
1h Documentary
Country music stars collaborate with performers from other musical genres and exchange stories about their mutual love for music.
11.
The Sisterhood of the Traveling Pants 2 (2008)
12.
High School Musical 3: Senior Year (2008)
1h 57m Comedy Drama Family Music Romance
It's almost graduation day for high school seniors Troy, Gabriella, Sharpay, Chad, Ryan and Taylor ― and the thought of heading off in separate directions after leaving East High has these Wildcats thinking they need to do something they'll remember forever. Together with the rest of the Wildcats, they stage a spring musical reflecting their hopes and fears about the future and their unforgettable experiences growing up together. Will their final show break them apart or bring them together for the greatest moment in Wildcat history?
13.
The Spectacular Now (2013)
1h 35m Comedy Drama Romance
Sutter, a popular party animal, unexpectedly meets the introverted Aimee after waking up on a stranger's lawn. As Sutter deals with the problems in his life and Aimee plans for her future beyond school, an unexpected romance blossoms between them.
explore
Check out more list from our community