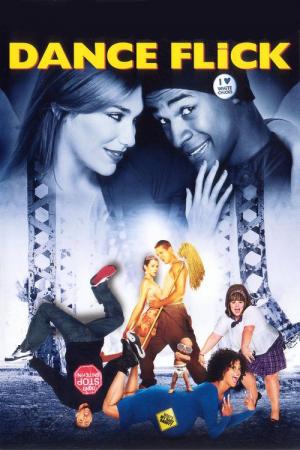 12 Best Movies Like Dance Flick ...
If you liked this one , you will definitely love these too! In this selection we highlight some of the best films that share a very similar premise to 'Dance Flick', and are worth checking out.
1h 52m Comedy Music Romance
College student Beca knows she does not want to be part of a clique, but that's exactly where she finds herself after arriving at her new school. Thrust in among mean gals, nice gals and just plain weird gals, Beca finds that the only thing they have in common is how well they sing together. She takes the women of the group out of their comfort zone of traditional arrangements and into a world of amazing harmonic combinations in a fight to the top of college music competitions.
1h 54m Drama Music
After the death of his younger brother, a troubled 19-year-old street dancer from Los Angeles is able to bypass juvenile hall by enrolling in the historically black, Truth University in Atlanta, Georgia. But his efforts to get an education and woo the girl he likes are sidelined when he is courted by the top two campus fraternities, both of which want and need his fierce street-style dance moves to win the highly coveted national step show competition.
46m Drama
Naoko, who is a medical student falls in love for the first time for her uncle, Masato. She gets admitted into a prestigious medical school in Tokyo to get closer to him. There, she meets Aya, the daughter of the hospital's director and also a talented researcher at the school. Aya is also Masato's girlfriend. Aya feels insecure when Naoko meets Masato again.
1h 30m Music Comedy
A struggling young dancer joins forces with two breakdancers and together they become a street sensation.
1h 31m Music Drama
Three dance crews – one Latin American, one European and one Canadian – prepare to battle at the International Beat the World competition in Detroit. Along the way, they struggle with gambling debt, bad break-ups and their own egos. In the final showdown to become world champions they find that their lifelong hopes, dreams and even lives, are at stake.
1h 24m Crime Drama Music
A young female breakdancer, Angel, moves to Los Angeles after an attack by an ex-boyfriend nearly ends her dance career forever. B-Girl follows Angel through recovery and acceptance of a new life as she busts a move into the male-centric world of underground hip hop.
7.
Authors Anonymous (2014)
8.
Battle of the Year (2013)
1h 50m Music Drama
A down-on-his-luck coach is hired to prepare a team of the best American dancers for an international tournament that attracts all the best crews from around the world, but the Americans haven't won in fifteen years.
9.
The Jerk Theory (2009)
1h 33m Comedy
An aspiring recording artist, Adam, is burned by a bad relationship experience and decides that if women won't respond to the "nice guy" then he'll be "the jerk." This is wildly successful with meaningless relationships, but when Adam meets and falls for Molly, who doesn"t fall for his jerk routine, Adam is forced to reconsider his dating philosophy.
10.
You Got Served (2004)
1h 35m Drama Music
At Mr. Rad's Warehouse, the best hip-hop crews in Los Angeles compete for money and respect. But when a suburban crew crashes the party, stealing their dancers - and their moves - two warring friends have to pull together to represent the street. Starring hip-hop sensations Marques Houston, Omari Grandberry, Lil' Kim and comedian Steve Harvey.
11.
General Education (2012)
1h 34m Comedy
Levi Collins is set to go to the local University on a tennis scholarship, but he forgot to tell his parents one thing - he didn't graduate. As a result, he must take summer school before his mom and dad discover he's failed senior science. At school, Levi falls in love with his classmate, Katie, and learns that he has to make a choice between playing tennis and receiving a proper education. General Education is a quirky comedy about a family learning to grow together.
12.
Kickin' It Old Skool (2007)
1h 48m Comedy
"Kickin' It Old Skool" revolves around a 12-year-old breakdancer, who in 1986 hits his head while performing at a talent show and as a result is comatose for 20 years. He awakens to find he is a grown man. With the mind and experience of a young kid, he attempts to revive his and his dance team's short-lived career with the hopes of helping support his parents' failing yogurt shop.
explore
Check out more list from our community