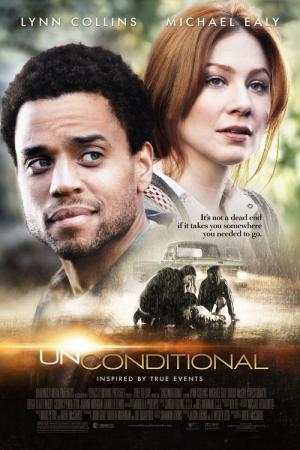 17 Best Movies Like Unconditional ...
If you liked this film , you will for sure love these too! In this list we highlight some of the best films that share a very similar mood to '', and are worth checking out.
1.
Touch of the Light (2012)
2.
The Great Victory (2014)
3.
Deep in the Heart (2012)
1h 53m Drama
An alcoholic man refocuses himself on putting kids through college via 4H and FFA scholarship donations. Guiding him is a spiritual figure he calls "The Bearded Man".
1h 30m Drama
An accomplished playboy Leo neglects his girlfriend and enjoys parties. His girlfriend parts from him and then, when he wants to see her once more, he has an accident. He survives, but his whole life is now to be changed. This film is about fetching through the problems of having reduced abilities. Fortunately, he's not alone and his friends are staunch. In the end, he becomes content wheelchair bound. He is grateful for what he has...and God has given to him.
5.
What Color Is Love? (2009)
6.
Expecting Amish (2014)
18-year-old Hannah Yoder is ready to become an Amish adult - which means baptism into the Church and marriage to her boyfriend, Samuel. However, her friends convince her to visit Hollywood for Rumspringa where she meets Josh and the two hit it off instantly. When she returns to Amish country, Hannah must make the painful choice of staying with Samuel or return to Josh and risk being shunned forever.
A drama centered around Patty Montanari, the widowed mother of two who went to work for her lover Frank Russo, a captain in a Brooklyn crime family.
10.
Restless Virgins (2013)
A highly fictionalized dramatization of the sex scandal that shook Massachusetts prep school Milton Academy in the 2004-05 school year.
An inspirational true story about how a rural community rallied around a distraught family to search for their missing two year-old boy and through doing so changed the lives of many of those involved.
13.
Not Easily Broken (2009)
14.
Burton and Taylor (2013)
15.
Louder Than Words (2013)
1h 35m Drama
After the unexpected death of their daughter, a couple work to build a state of the art children's hospital where families are welcomed into the healing process.
16.
Imperial Dreams (2014)
explore
Check out more list from our community