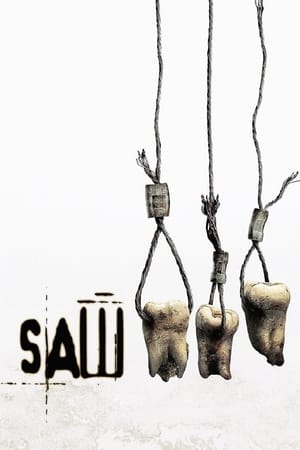 12 Best Movies Like Turistas ...
If you liked this one , you will probably love these too! In this list we highlight some of the best films that share a very similar premise to 'Saw III', and are worth checking out.
1h 35m Horror Thriller Crime
Detective Hoffman is seemingly the last person alive to carry on the Jigsaw legacy. But when his secret is threatened, he must go on the hunt to eliminate all the loose ends.
2.
My Bloody Valentine (2009)
1h 41m Mystery Horror
Ten years ago, a tragedy changed the town of Harmony forever. Tom Hanniger, an inexperienced coal miner, caused an accident in the tunnels that trapped and killed five men and sent the only survivor, Harry Warden, into a permanent coma. But Harry Warden wanted revenge. Exactly one year later, on Valentine's Day, he woke up…and brutally murdered twenty-two people with a pickaxe before being killed.
3.
The Hills Run Red (2009)
1h 21m Horror Thriller Mystery
A group of young horror fans go searching for a film that mysteriously vanished years ago but instead find that the demented killer from the movie is real, and he's thrilled to meet fans who will die gruesomely for his art.
1h 30m Horror Action Thriller
A young man searching for his missing girlfriend. An unconditional friend willing to do anything to uncover the truth. An investigation that culminates in an old house. Inside await two brutal murderers, armed with twenty-five boxes of explosives that were lost since the last military dictatorship.
8.
Blue Eyes of the Broken Doll (1974)
9.
Friday the 13th (2009)
1h 37m Horror
A group of young adults visit a boarded up campsite named Crystal Lake where they soon encounter the mysterious Jason Voorhees and his deadly intentions.
10.
Edge of the Axe (1988)
1h 47m Thriller Horror Mystery
A young opperata is stalked by a deranged fan bent on killing the people associated with her to claim her for himself.
explore
Check out more list from our community