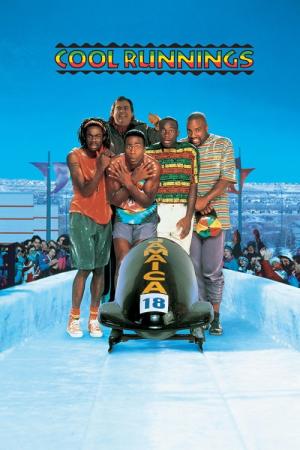 11 Best Movies Like Cool Runnings ...
If you liked this one , you will definitely love these too! In this selection we highlight some of the best films that share a very similar mood to 'Cool Runnings', and are worth checking out.
1h 48m Adventure Family
When Will Stoneman's father dies, he is left alone to take care of his mother and their land. Needing money to maintain it, he decides to join a cross country dogsled race. This race will require days of racing for long hours, through harsh weather and terrain. This young man will need a lot of courage and a strong will to complete this race.
1h 43m Comedy Family
An acclaimed college hoops coach is demoted to a junior varsity team after a public meltdown.
1h 42m Comedy
Shattered illusions are hard to repair -- especially for a good-hearted zebra named Stripes who's spent his life on a Kentucky farm amidst the sorely mistaken notion that he's a debonair thoroughbred. Once he faces the fact that his stark stripes mark him as different, he decides he'll race anyway. And with help from the young girl who raised him, he just might end up in the winner's circle.
4.
Rookie of the Year (1993)
1h 43m Comedy Family
12-year-old Henry Rowengartner, whose late father was a minor league baseball player, grew up dreaming of playing baseball, despite his physical shortcomings. After Henry's arm is broken while trying to catch a baseball at school, the tendon in that arm heals too tightly, allowing Henry to throw pitches that are as fast as 103 mph. Henry is spotted at nearby Wrigley Field by Larry "Fish" Fisher, the general manager of the struggling Chicago Cubs, after Henry throws an opponent's home-run ball all the way from the outfield bleachers back to the catcher, and it seems that Henry may be the pitcher that team owner Bob Carson has been praying for.
5.
Disney's Air Bud (1997)
2h Animation Family
Walt Disney Productions (later The Walt Disney Company) has produced an anthology television series under several different titles since 1954. The original version of the series premiered on ABC in 1954. The show was broadcast weekly on one of the Big Three television networks until 1990, a 36-year span with only a two-year hiatus in 1984-85. The series was broadcast on Sunday for 25 of those years. From 1991 until 1997, the series aired infrequently. The program resumed a regular schedule in 1997 on the ABC fall schedule, coinciding with Disney's recent purchase of the network. From 1997 until 2008, the program aired regularly on ABC. Subsequently, ABC continued the series as an occasional special presentation.
6.
Angels in the Outfield (1994)
1h 42m Comedy Drama Family Fantasy
Roger is a foster child whose irresponsible father promises to get his act together when Roger's favourite baseball team, the California Angels, wins the pennant. The problem is that the Angels are in last place, so Roger prays for help to turn the team around. Sure enough, his prayers are answered in the form of angel Al.
1h 37m Comedy Family
A decade has passed in the small town where the original Sandlot gang banded together during the summer of '62 to play baseball and battle the Beast. Now comes the sequel, a campy romp back to the dugout where nine new kids descend on the diamond only to discover that a descendant of the Beast lives in Mr. Mertle's backyard--a monster of mythical proportions known as "The Great Fear."
8.
Herbie Fully Loaded (2005)
1h 40m Action Adventure Comedy Family
In a depressed Texas town, British foreign exchange teacher Anna attempts to inject some life into her hopeless kids by introducing them to soccer. They're terrible at first, but Anna and her football-hero assistant whip them into shape. As they work overtime, the pair help kids build their self-esteem and also get involved in solving family squabbles.
1h 34m Comedy Family
Jack Cooper (Matt LeBlanc) could be a world-class baseball pitcher if he didn't keep buckling under the pressure. He tries to keep his spirits up after he's traded to a minor league team but loses all hope when he discovers that Ed, one of his teammates, is a chimp. Ed used to be the team mascot, but was promoted to third base when the owners realized he had a talent for baseball. As Jack struggles to get used to his new surroundings, Ed helps him regain his confidence on and off the field.
11.
D2: The Mighty Ducks (1994)
1h 46m Action Comedy Drama Family
After Gordon Bombay's hockey comeback is cut short he is named coach of Team USA Hockey for the Junior Goodwill Games. Bombay reunites the Mighty Ducks and introduces a few new players, however, he finds himself distracted by his newfound fame and must regather if the Ducks are to defeat tournament favourites Iceland.
explore
Check out more list from our community