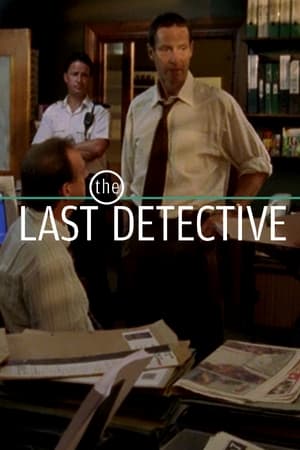 31 Best Movies Like Christine ...
If you liked this one , you will definitely love these too! In this selection we highlight some of the best films that share a very similar premise to '', and are worth checking out.
1h 30m Action Thriller TV Movie
Traveling businessman David Mann angers the driver of a rusty tanker while crossing the California desert. A simple trip turns deadly, as Mann struggles to stay on the road while the tanker plays cat and mouse with his life.
2.
Final Destination (2000)
1h 38m Horror
After a teenager has a terrifying vision of him and his friends dying in a plane crash, he prevents the accident only to have Death hunt them down, one by one.
1h 33m Horror Thriller
A friendly St. Bernard named "Cujo" contracts rabies and conducts a reign of terror on a small American town.
4.
Village of the Damned (1995)
1h 39m Thriller Horror Science Fiction
An American village is visited by some unknown life form which leaves the women of the village pregnant. Nine months later, the babies are born, and they all look normal, but it doesn't take the "parents" long to realize that the kids are not human or humane.
1h 31m Horror Thriller
Fifteen years after murdering his sister on Halloween night 1963, Michael Myers escapes from a mental hospital and returns to the small town of Haddonfield, Illinois to kill again.
1h 36m Horror Thriller
Presumed dead after a shoot-out with the Haddonfield police, Michael Myers is secretly nursed back to health -- and returns a year later to kill again and once more targets his young niece, Jamie. Jamie is now recovering in the local children's hospital after attacking her stepmother and losing her voice. Her mental link with her evil uncle may be the key to uprooting her family tree.
7.
When a Stranger Calls (2006)
1h 27m Horror
Far away from the site of a gruesome murder, a teenager named Jill Johnson arrives at a luxurious home for a baby-sitting job. With the children fast asleep, she settles in for what she expects to be an ordinary evening. Soon, the ringing of a phone and the frightening words of a sadistic caller turn Jill's routine experience into a night of terror.
1h 58m Horror Science Fiction Thriller
A government agent is determined to come to his son's rescue, when a sinister official kidnaps him to harness his extremely powerful psychic abilities.
1h 38m Horror Thriller Mystery
Angela, a corporate climber, gets stuck working late on Christmas Eve and finds herself the target of an unhinged security guard. With no help in sight, the woman must overcome physical and psychological challenges to survive.
10.
Just Before Dawn (1981)
1h 30m Horror Thriller
In the Oregon mountains, a pair of hunters encounter a machete-wielding killer in an abandoned church. Meanwhile, five campers arrive to examine some property one of them has inherited but are warned by the forest ranger not to venture forth. Soon after they set up camp, they begin hearing strange noises, encounter a mysterious singing girl and start disappearing one by one.
11.
Final Destination 2 (2003)
1h 30m Horror Mystery
When Kimberly has a violent premonition of a highway pileup she blocks the freeway, keeping a few others meant to die, safe...Or are they? The survivors mysteriously start dying and it's up to Kimberly to stop it before she's next.
12.
Children of the Corn (1984)
1h 33m Horror Thriller
A boy preacher named Isaac goes to a town in Nebraska called Gatlin and gets all the children to murder every adult in town.
13.
Friday the 13th Part 2 (1981)
1h 27m Horror Thriller
Five years after the horrible bloodbath at Camp Crystal Lake, it seems Jason Voorhees and his demented mother are in the past. Paul opens up a new camp close to the infamous site, ignoring warnings to stay away, and a sexually-charged group of counselors follow -- including child psychologist major Ginny. But Jason has been hiding out all this time, and now he's ready for revenge.
1h 44m Horror
Shy teenager Megan moves to a new town with her widowed mother and quickly becomes the most unpopular girl in high school. But when she starts to communicate with a mysterious mirror, her tormentors begin to meet with a horrifying series of 'accidents'. Is the mirror a reflection of Megan's own inner demons... or has she unwittingly opened the doorway of the damned?
7m Animation
A man escapes from prison and meets a boy who has run away from school.
1h 26m Thriller Horror Mystery
After returning from a wedding reception, a couple staying in an isolated vacation house receive a knock on the door in the mid-hours of the night. What ensues is a violent invasion by three strangers, their faces hidden behind masks. The couple find themselves in a violent struggle, in which they go beyond what either of them thought capable in order to survive.
17.
Jason Lives: Friday the 13th Part VI (1986)
1h 26m Horror Mystery Thriller
Determined to finish off the infamous killer Jason Voorhees once and for all, Tommy Jarvis and a friend exhume Jason's corpse in order to cremate him. Things go awry when Jason is instead resurrected, sparking a new chain of ruthlessly brutal murders. Now it's up to Tommy to stop the dark, devious and demented deaths that he unwittingly brought about.
1h 31m Horror Thriller
Eden Lake is a relentlessly tense and immaculately paced horror-thriller about modern youth gone wild. When a young couple goes to a remote wooded lake for a romantic getaway, their quiet weekend is shattered by an aggressive group of local kids. Rowdiness quickly turns to rage as the teens terrorize the couple in unimaginable ways, and a weekend outing becomes a bloody battle for survival.
1h 41m Horror
Four college pledges are forced to spend the night in a deserted old mansion where they get killed off one by one by the monstrous surviving members of a family massacre years earlier for trespassing on their living grounds.
20.
Bloody Birthday (1981)
1h 25m Science Fiction Horror
In 1970, three children are born at the height of a total eclipse. Due to the sun and moon blocking Saturn, which controls emotions, they have become heartless killers ten years later, and are able to escape detection because of their youthful and innocent facades. A boy and his teenage sister become endangered when they stumble onto the bloody truth.
1h 26m Horror Thriller
Unity Field, a "free love" cult from the '70s, is mostly remembered for its notorious mass suicide led by Harris, its charismatic leader. While all members are supposed to burn in a fire together, young Cynthia is spared by chance. Years later, the nightmare of Unity Field remains buried in her mind. But when those around Cynthia start killing themselves, and she begins having visions of Harris, she may be forced to confront the past -- before it confronts her.
1h 43m Thriller Horror Science Fiction
Johnny Smith is a schoolteacher with his whole life ahead of him but, after leaving his fiancee's home one night, is involved in a car crash which leaves him in a coma for 5 years. When he wakes, he discovers he has an ability to see into the past, present and future life of anyone with whom he comes into physical contact.
1h 30m Action Adventure Horror Thriller
A young man is in a race against time as he searches for a cure after becoming infected with a virus that will eventually turn him into a blood-sucking vampire.
24.
Children of the Corn: The Gathering (1996)
1h 25m Horror
Grace Rhodes, who is studying to be a doctor, returns to her hometown as a strange illness is afflicting the local children. The symptoms include a high fever and spasms, but even weirder is what happens the next day: All those with the illness claim they are somebody else -- then they begin murdering the grown-ups. After her sister undergoes the same sinister metamorphosis, Grace comes to believe there is some connection to an evil cult figure who may be returning from the grave.
1h 54m Horror
Steve Freeling lives with his wife, Diane, and their three children, Dana, Robbie, and Carol Anne, in Southern California where he sells houses for the company that built the neighborhood. It starts with just a few odd occurrences, such as broken dishes and furniture moving around by itself. However, when he realizes that something truly evil haunts his home, Steve calls in a team of parapsychologists led by Dr. Lesh to help before it's too late.
26.
Don't Go in the Woods (1981)
1h 28m Horror Thriller
At a summer camp for youths, cocky pre-teen calls out the name of mass serial killer "Madman Marz". Suddenly, counselors are being maimed and slaughtered in various ways by the backwoodsman who has returned when his name was called.
1h 30m Horror
In a small college in North Carolina, only a select few students are left to take mid terms. But, when a killer strikes, it could be everyone's final exam.
29.
The Hills Have Eyes Part II (1984)
explore
Check out more list from our community