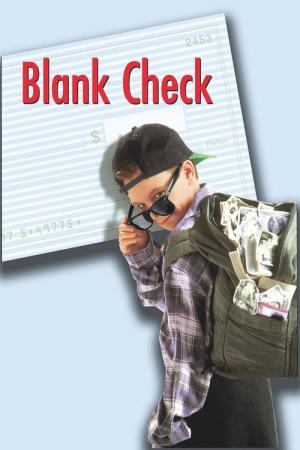 10 Best Movies Like Blank Check ...
If you liked this movie , you will definitely love these too! In this collection we highlight some of the best films that share a very similar mood to 'Blank Check', and are worth checking out.
1h 30m TV Movie Family
When Lucy Cullins, a successful but cranky producer at a home shopping network hires an actor named Nick to play Santa Claus on the network, she gets more than she bargained for.
2.
Home Alone: The Holiday Heist (2012)
1h 27m Comedy Family TV Movie
8-year-old Finn is terrified to learn his family is relocating from sunny California to Maine in the scariest house he has ever seen! Convinced that his new house is haunted, Finn sets up a series of elaborate traps to catch the "ghost" in action. Left home alone with his sister while their parents are stranded across town, Finn's traps catch a new target – a group of thieves who have targeted Finn's house.
3.
Parental Guidance (2012)
1h 44m Comedy
Artie and Diane agree to look after their three grandkids when their type-A helicopter parents need to leave town for work. Problems arise when the kids' 21st-century behavior collides with Artie and Diane's old-school methods.
4.
Boys Will Be Boys (1999)
1h 30m Family Comedy
Two young brothers talk their strict father Lloyd Clauswell into allowing them to babysit themselves for the first time while their parents attend a corporate barbecue...
1h 21m Action Comedy
A chauffeur kidnaps his rich boss's dog to hold it for ransom, but when she accidentally gets the dog back, she thinks that it's the chauffeur who's been kidnapped.
1h 49m Comedy
Angelo "Snaps" Provolone made his dying father a promise on his deathbed: he would leave the world of crime and become an honest businessman. Despite having no experience in making money in a legal fashion, Snaps sets about to keep his promise.
7.
Alexander and the Terrible, Horrible, No Good, Very Bad Day (2014)
1h 21m Family Comedy
Alexander's day begins with gum stuck in his hair, followed by more calamities. Though he finds little sympathy from his family and begins to wonder if bad things only happen to him, his mom, dad, brother, and sister all find themselves living through their own terrible, horrible, no good, very bad day.
1h 37m Action Comedy Family
When a pint-sized 8-year-old kid witnesses a murder he offers to help the police, if they make him a cop, too. Saddled with this streetwise sidekick, a hardboiled cop is forced to take his new partner seriously as they race the clock to bring the bad guys to justice.
1h 32m Family Action Adventure
Athletic 12-year-old Maddy (Kristen Stewart) shares an enthusiasm for mountain climbing with her father, Tom (Sam Robards). Unfortunately, Tom suffers a spinal injury while scaling Mount Everest, and his family is unable to afford the surgery that can save him. Maddy decides to get the money for her father's operation by robbing a high-security bank. She relies on her climbing skills and help from her geeky friends (Max Thieriot, Corbin Bleu) to pull it off successfully.
1h 26m Action Comedy Crime
Corky Romano is a bumbling, simpleton, veterinarian and the youngest, outcast son of an aging gangster, named Pops Romano, who calls upon Corky to infiltrate the local FBI and retrieve and destroy evidence being used to incriminate Pops for racketeering charges.
explore
Check out more list from our community