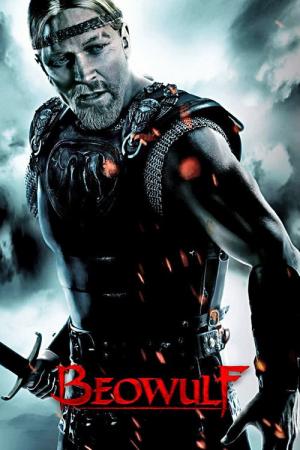 29 Best Movies Like Beowulf ...
If you liked this movie , you will for sure love these too! In this collection we highlight some of the best films that share a very similar premise to '', and are worth checking out.
1.
Berserk: The Golden Age Arc I - The Egg of the King (2012)
1h 16m Action Adventure Fantasy Animation
Guts, an immensely strong sword-for-hire, has little direction in his life, simply fighting one battle after the next. However, this all changes suddenly when he meets and is bested by Griffith, a beautiful and charismatic young man who leads the Band of the Hawk mercenary army. After Guts joins the Band and the relationship between the two men begins to blossom, Casca, the tough, lone swordswoman in the Band of the Hawk, struggles to accept Guts and the influence he has on the world around her. While the two men begin to fight together, Griffith continues to rise to power, all seemingly in order to reach his mysterious, prophesied goals. What lengths will Guts and Griffith go to in order to reach these goals, and where will fate take the two men?
2.
Clash of the Titans (2010)
1h 46m Adventure Fantasy Action
Born of a god but raised as a man, Perseus is helpless to save his family from Hades, vengeful god of the underworld. With nothing to lose, Perseus volunteers to lead a dangerous mission to defeat Hades before he can seize power from Zeus and unleash hell on earth. Battling unholy demons and fearsome beasts, Perseus and his warriors will only survive if Perseus accepts his power as a god, defies fate and creates his own destiny.
1h 21m Animation Fantasy Science Fiction
In this animated tale, a tiny village is destroyed by a surging glacier, which serves as the deadly domain for the evil Ice Lord, Nekron. The only survivor is a young warrior, Larn, who vows to avenge this act of destruction. The evil continues, however, as Nekron's palace of ice heads straight towards Fire Keep, the great fortress ruled by the good King Jarol. When Jarol's beautiful daughter, Teegra, is abducted by Nekron's sub-human ape-like creatures, Larn begins a daring search for her. What results is a tense battle between good and evil, surrounded by the mystical elements of the ancient past.
1h 25m Adventure Action Animation Fantasy
The film's plot follows that of the game closely. Nariko, a member of an ancient tribe who have guarded an ancient magical sword for thousands of years, is charged with bringing the sword to its destined wielder, a deity reincarnated who will bring peace to the land. But on her quest, Nariko must wield the sword herself against the forces of King Bohan, who wishes to possess the weapon himself.
5.
The Lord of the Rings (1978)
2h 12m Adventure Animation Fantasy
The Fellowship of the Ring embark on a journey to destroy the One Ring and end Sauron's reign over Middle-earth.
1h 34m Fantasy Adventure Animation
Jubei is a masterless ninja who travels the land alone, lending his services to those with gold—or a worthy cause. His fearsome abilities have served him well, but a plot to overthrow the government threatens to end his wandering ways—and possibly his life.
7.
The Black Cauldron (1985)
1h 20m Animation Adventure Family
Taran is an assistant pigkeeper with boyish dreams of becoming a great warrior. However, he has to put the daydreaming aside when his charge, an oracular pig named Hen Wen, is kidnapped by an evil lord known as the Horned King. The villain hopes Hen will show him the way to The Black Cauldron, which has the power to create a giant army of unstoppable soldiers.
8.
Fullmetal Alchemist the Movie: Conqueror of Shamballa (2005)
1h 45m Action Adventure Animation Drama
Munich, Germany, 1923. Two years have passed since Edward Elric was dragged from his own world to ours, leaving behind his country, his friends and his younger brother, Alphonse. Stripped of his alchemical powers, he has been all this time researching rocketry together with Alphonse Heiderich, a young man who resembles his own brother, hoping to one day find a way back home. His efforts so far had proven fruitless, but after lending a hand to a troubled gipsy girl, Edward is thrown in a series of events that can wreak havoc in both worlds. Meanwhile, at his own world, Alphonse Elric ventures deeper into the mysteries of alchemy in search for a way to reunite with his older brother.
9.
Inuyasha the Movie: Affections Touching Across Time (2001)
1h 39m Action Animation Adventure Fantasy
InuYasha is a half-demon who was trapped in the Legendary Tree and was set free by Kagome, a girl who traveled 500 years through time. This time, both of them will have to face Menomaru, a Chinese demon whose father, known as Hyoga, came 300 years ago to invade Japan, but was stopped by InuYasha's Father. InuYasha and Kagome, along with Sango, Miroku, Shippou, Kaede and Myoga, will try to stop Menomaru in his becoming the most powerful demon ever.
10.
Berserk: The Golden Age Arc II - The Battle for Doldrey (2012)
1h 38m Action Adventure Drama Fantasy Animation
The Band of the Hawk participates in the Midland war campaign. On the bloody battlefield, they conquer decisive victories that lead them to Doldrey, an old fortress that will decide the outcome of the war.
23m Action & Adventure Sci-Fi & Fantasy Animation
Guts, a man who calls himself "The Black Swordsman", looks back upon his days serving as a member of a group of mercenaries. Led by an ambitious, ruthless, and intelligent man named Griffith, together they battle their way into the royal court, and are forced into a fate that changes their lives.
12.
Heavy Metal 2000 (2000)
1h 28m Action Adventure Animation Fantasy Science Fiction
Upon discovery of a shard of what could be the Loc-Nar, a miner named Tyler becomes possessed with an insatiable hunger for power and a thirst for immortality. On his way to the planet of youth, Tyler wipes out most of a space colony and kidnaps a beautiful young woman. His only mistake is that he doesn't kill her sister, Julie, who then sets out on a mission of rescue and revenge.
13.
How to Train Your Dragon 2 (2014)
1h 42m Fantasy Action Adventure Animation Comedy Family
The thrilling second chapter of the epic How To Train Your Dragon trilogy brings back the fantastical world of Hiccup and Toothless five years later. While Astrid, Snotlout and the rest of the gang are challenging each other to dragon races (the island's new favorite contact sport), the now inseparable pair journey through the skies, charting unmapped territories and exploring new worlds. When one of their adventures leads to the discovery of a secret ice cave that is home to hundreds of new wild dragons and the mysterious Dragon Rider, the two friends find themselves at the center of a battle to protect the peace.
14.
Tales from Earthsea (2006)
1h 55m Animation Fantasy Adventure
Something bizarre has come over the land. The kingdom is deteriorating. People are beginning to act strange... What's even more strange is that people are beginning to see dragons, which shouldn't enter the world of humans. Due to all these bizarre events, Ged, a wandering wizard, is investigating the cause. During his journey, he meets Prince Arren, a young distraught teenage boy. While Arren may look like a shy young teen, he has a severe dark side, which grants him strength, hatred, ruthlessness and has no mercy, especially when it comes to protecting Teru. For the witch Kumo this is a perfect opportunity. She can use the boy's "fears" against the very one who would help him, Ged.
41m Action Animation Fantasy Science Fiction
For ages, Odin has protected his kingdom of Asgard. But every winter, the All-Father must rest and regain his strength for one week. During this time, all of Asgard's foes (including trolls, giants, dark elves, and demons) try to claim the realm for their own, but they are always stopped by Odin's son, the mighty Thor, albeit with the loss of many brave Asgardian warriors. Loki, god of mischief, has kidnapped Dr. Bruce Banner and brought him to Asgard with the help of Amora, once Thor's lover, now the supervillain known as the Enchantress. Loki makes Banner angry and he changes into the Hulk. The Enchantress then casts a spell over the Hulk which separates Banner from his monstrous alter-ego and grants Loki control over the Hulk's body.
1h 17m Family Fantasy Animation Adventure TV Movie
Bilbo Baggins the Hobbit was just minding his own business, when his occasional visitor Gandalf the Wizard drops in one night. One by one, a whole group of dwarves drop in, and before he knows it, Bilbo has joined their quest to reclaim their kingdom, taken from them by the evil dragon Smaug. The only problem is that Gandalf has told the dwarves that Bilbo is an expert burglar, but he isn't...
17.
Berserk: The Golden Age Arc III - The Advent (2013)
1h 50m Action Adventure Drama Fantasy Animation
A year has passed since Guts parted ways with the Band of the Hawks. Meanwhile, his former mercenary group is plotting a rescue mission to save an imprisoned Griffith.
18.
Dragonlance: Dragons of Autumn Twilight (2008)
1h 30m Animation Fantasy
After five years apart, searching the world of Krynn for proof of the existence of the true gods, a group of adventurers reach their goal in the form of a barbarian woman carrying a miraculous blue crystal staff. Soon they are thrust into war as an army of dragons overtakes their homeland.
1h 14m Action Adventure Animation Fantasy Science Fiction
On the mystical island of Themyscira, a proud and fierce warrior race of Amazons have raised a daughter of untold beauty, grace and strength: Princess Diana. When an Army fighter pilot, Steve Trevor, crash-lands on the island, the rebellious and headstrong Diana defies Amazonian law by accompanying Trevor back to civilization.
20.
Justice League: The Flashpoint Paradox (2013)
1h 15m Fantasy Science Fiction Animation Action Adventure Mystery
The Flash finds himself in a war-torn alternate timeline and teams up with alternate versions of his fellow heroes to restore the timeline.
21.
The Magic Sword: Quest for Camelot (1998)
1h 26m Fantasy Animation Drama Romance Family
During the times of King Arthur, Kayley is a brave girl who dreams of following her late father as a Knight of the Round Table. The evil Ruber wants to invade Camelot and take the throne of King Arthur, and Kayley has to stop him.
22.
Onigamiden - Legend of the Millennium Dragon (2011)
23.
How to Train Your Dragon: The Hidden World (2019)
1h 44m Animation Family Adventure
As Hiccup fulfills his dream of creating a peaceful dragon utopia, Toothless' discovery of an untamed, elusive mate draws the Night Fury away. When danger mounts at home and Hiccup's reign as village chief is tested, both dragon and rider must make impossible decisions to save their kind.
24.
Kung Fu Panda 2 (2011)
1h 31m Animation Family
Po is now living his dream as The Dragon Warrior, protecting the Valley of Peace alongside his friends and fellow kung fu masters, The Furious Five - Tigress, Crane, Mantis, Viper and Monkey. But Po's new life of awesomeness is threatened by the emergence of a formidable villain, who plans to use a secret, unstoppable weapon to conquer China and destroy kung fu. It is up to Po and The Furious Five to journey across China to face this threat and vanquish it. But how can Po stop a weapon that can stop kung fu? He must look to his past and uncover the secrets of his mysterious origins; only then will he be able to unlock the strength he needs to succeed.
25.
Yu-Gi-Oh!: The Movie (2004)
1h 30m Adventure Fantasy Animation Action Comedy Thriller Science Fiction Family
After the conclusion of the Battle City Tournament, deep below the sands of Egypt, an ancient evil has awakened. Anubis, who was defeated centuries ago by Yugi's mysterious alter ego – the ancient Pharaoh – has returned for revenge. Wielding the power of the Eighth Millennium Item, Anubis is determined to destroy Yugi and take over the world.
26.
Justice League: The New Frontier (2008)
1h 15m Action Adventure Animation Science Fiction Family
The human race is threatened by a powerful creature, and only the combined power of Superman, Batman, Wonder Woman, Green Lantern, Martian Manhunter and The Flash can stop it. But can they overcome their differences to thwart this enemy using the combined strength of their newly formed Justice League?
27.
Thor: Tales of Asgard (2011)
1h 17m Adventure Animation Action
Hungry for adventure, Thor secretly embarks on the journey of a lifetime, joined by his loyal brother Loki, whose budding sorcery equips him with just enough magic to conjure up trouble, along with the Warriors Three - a band of boastful travelers reluctant to set sail on any adventure that might actually be dangerous. But what starts out as a harmless treasure hunt quickly turns deadly, and Thor must now prove himself worthy of the destiny he covets by saving Asgard itself.
28.
Green Lantern: Emerald Knights (2011)
1h 24m Action Adventure Animation Science Fiction Drama
As the home planet of the Green Lantern Corps faces a battle with an ancient enemy, Hal Jordan prepares new recruit Arisia for the coming conflict by relating stories of the first Green Lantern and several of Hal's comrades.
explore
Check out more list from our community