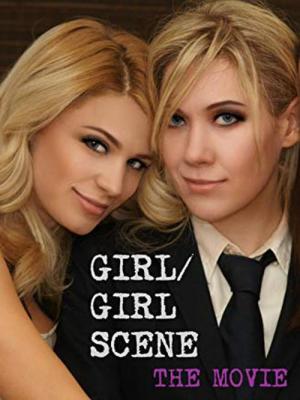 13 Best Girl Love Scene ...
If you liked this movie , you will definitely love these too! In this collection we highlight some of the best films that share a very similar mood to 'Girl/Girl Scene: The Movie', and are worth checking out.
1h 30m Comedy Drama Romance
A lesbian bachelorette weekend goes awry when one of the brides admits she's never had an orgasm.
1h 23m Drama Romance
A former child actress attends college in search of independence and ends up becoming romantically involved with a female professor. Their relationship thrives until an opportunity to return to acting forces her to make life-altering decisions.
1h 32m Drama
A sensuous and ethereal story of two young women falling in love for the first time. Young, beautiful Àsia lies in a coma, her mother and boyfriend keeping constant vigil by her side. In flashback we see what led up to her accident, her life studying architecture at university, the somewhat overbearing relationship she has with her mother and her passionless relationship with Nathaniel.
5.
Jenny's Wedding (2015)
23m Reality
Follow Donnie Wahlberg and Jenny McCarthy as they settle into married life together.
1h 43m Romance Drama
New Jersey car mechanic Stacie Andree and her police detective girlfriend Laurel Hester both battle to secure Hester's pension benefits after she was diagnosed with a terminal illness.
7.
Lost and Delirious (2001)
1h 43m Drama Romance
LOST AND DELIRIOUS is the story of three adolescent girls' first love, their discovery of sexual passion, and their search for identities. Set in a posh, private boarding school surrounded by luxuriant, green forest, LOST AND DELIRIOUS moves swiftly from academic routine, homesickness, and girlish silliness to the darker region of lover's intrigue.
8.
Blue Is the Warmest Color (2013)
3h Romance Drama
Adèle's life is changed when she meets Emma, a young woman with blue hair, who will allow her to discover desire, to assert herself as a woman and as an adult. In front of others, Adele grows, seeks herself, loses herself, finds herself.
9.
Imagine Me & You (2005)
1h 33m Drama Comedy Romance
During her wedding ceremony, Rachel notices Luce in the audience and feels instantly drawn to her. The two women become close friends, and when Rachel learns that Luce is a lesbian, she realizes that despite her happy marriage to Heck, she is falling for Luce. As she questions her sexual orientation, Rachel must decide between her stable relationship with Heck and her exhilarating new romance with Luce.
10.
Vita & Virginia (2018)
1h 58m Romance Drama
In 1840s England, palaeontologist Mary Anning and a young woman sent by her husband to convalesce by the sea develop an intense relationship. Despite the chasm between their social spheres and personalities, Mary and Charlotte discover they can each offer what the other has been searching for: the realisation that they are not alone. It is the beginning of a passionate and all-consuming love affair that will defy all social bounds and alter the course of both lives irrevocably.
12.
A Perfect Ending (2012)
1h 50m Drama Romance
This intimate drama follows Rebecca, a woman who has kept her sexuality a secret from her friends but chooses to reveal it to a stranger. While Rebecca's revelations may not yield the results she expects, a perfect ending is still in reach.
13.
Happiest Season (2020)
1h 42m Romance Comedy
A young woman's plans to propose to her girlfriend while at her family's annual holiday party are upended when she discovers her partner hasn't yet come out to her conservative parents.
explore
Check out more list from our community