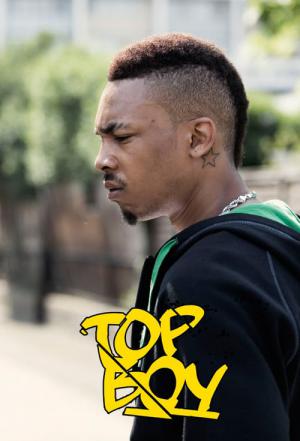 26 Best Shows Like Top Boy ...
If you liked this film , you will probably love these too! In this list we highlight some of the best films that share a very similar mood to '', and are worth checking out.
1h 39m Crime Drama
After serving six years for killing his schoolmate, a young man learns that someone is out for revenge.
2h 1m Crime Drama
Ensemble film revolving around characters living in Forest Gate, London. Over the course of a few days, six inter-linking stories explore issues of drug use, prostitution and urban poverty.
50m Crime Drama
Based on Robert Saviano's bestselling book, this gritty Italian crime drama paints a portrait of the brutal Neapolitan crime organisation the Camorra, as seen through the eyes of Ciro Di Marzo, the obedient and self- confident right-hand man of the clan's godfather, Pietro Savastano.
24m Animation Comedy Drama
Sket Dance is a manga series written and illustrated by Kenta Shinohara and serialized, beginning in July 2007, in Shueisha's manga magazine Weekly Shōnen Jump. Sket Dance won the 55th annual Shogakukan Manga Award in 2009 for best shōnen manga. An anime adaptation, produced by Tatsunoko, premiered on April 7, 2011 on TV Tokyo.
50m Crime Drama
Modern-day underworld characters Nidge and John Boy wrestle for control of Dublin's illicit drug trade in this forceful crime drama.
1h Crime Drama
Told from the points of view of both the Baltimore homicide and narcotics detectives and their targets, the series captures a universe in which the national war on drugs has become a permanent, self-sustaining bureaucracy, and distinctions between good and evil are routinely obliterated.
2h 20m Thriller
Set in the 1980s, "Monga" centers on five boys (Mosquito, Monk, Dragon, White Monkey and A-Lan) who join the "Gang of Princes" who are tired of being pushed around. As the "Gang of Princes" rise in stature, they come into conflict with other gangs jealous of their rising power.
1h 45m Drama
On the Wirral in the grim early years of Margaret Thatcher's premiership, the opportunities for thrill seeking young men looking to escape 9 to 5 drudgery are what they've always been: sex, drugs, rock n' roll, fashion, football and fighting.
1h 31m Drama Crime Action Adventure Thriller
When a brutal carjacking yields a videocamera, a teenage boy decides to document his life and the lives of his fellow gangbangers.
11.
Romanzo Criminale (2008)
1h 32m Crime Drama
Hooligan boss Billy Evans has it all - a successful business, a beautiful family and respect on the terraces. But when he clashes with gangster Mickey over a backstreet proetection racket, Billy soon finds himself out of his depth as they look to finally settle the question - who is Top Dog?
14.
Bonded by Blood (2010)
1h 40m Drama Thriller Crime
In 1995, drug suppliers and career criminals Tony Tucker, Patrick Tate and Craig Rolfe were blasted to death by a shot gun whilst waiting in a Range Rover in Rettendon, Essex. The film charts their rise to become the most prolific dealers and feared criminals in the south of England, maintaining the hold on their empire with fear and violence until their untimely death.
17.
Sons of Anarchy (2008)
45m Crime Drama
An adrenalized drama with darkly comedic undertones that explores a notorious outlaw motorcycle club's (MC) desire to protect its livelihood while ensuring that their simple, sheltered town of Charming, California remains exactly that, charming. The MC must confront threats from drug dealers, corporate developers, and overzealous law officers. Behind the MC's familial lifestyle and legally thriving automotive shop is a ruthless and illegal arms business driven by the seduction of money, power, and blood.
1h 39m Drama Action Crime
The past catches up with a ruthlessly ambitious boxing promoter.
1h Drama Crime
The Corner presents the world of Fayette Street using real names and real events. The miniseries tells the true story of men, women and children living amid the open-air drug markets of West Baltimore. It chronicles a year in the lives of 15-year-old DeAndre McCullough, his mother Fran Boyd, and his father Gary McCullough, as well as other addicts and low-level drug dealers caught up in the twin-engine economy of heroin and cocaine.
1h 32m Action Drama Thriller
Hannah and Amber Baker are trapped in a dark Southern underworld of violence, drugs and bikers. Both live in fear of their "Uncle Frank" Stinson, the ruthless leader of a crime organization.
45m Crime Drama Action & Adventure
The story of an inner-city Los Angeles police precinct where some of the cops aren't above breaking the rules or working against their associates to both keep the streets safe and their self-interests intact.
22.
A Children's Story (2004)
1h 28m Adventure Fantasy Drama Science Fiction Family
A Psammead is 'It', an ancient, irritable, ugly sand fairy, which five children find one day in a gravel pit. As a reward for finding him, It grants the children one wish a day, the results of which will last until sunset.
23.
As Night Comes (2014)
1h 46m Drama Crime
Troubled 17-year-old Sean Holloway falls in with a group of teenage outcasts called 'The Misfits,' whose charismatic leader, Ricky, takes him under his wing. But as Sean becomes more and more entangled in the gang's anarchist ways, things begin to spiral out of control, and Sean realizes Ricky is a ticking time bomb on a rampage of revenge. On the eve of Halloween, as night comes, everything explodes…
24.
Gangster's Paradise: Jerusalema (2008)
1h 27m Action Crime Drama
Johnny Sun is a Mexican American with a white mother and Mexican dad. He witnesses his parents murder and gets his revenge years later, leading to a hard life as a gangster in drugs and smuggling. He tries to keep his borther from the life and finds himself fending for his own life.
explore
Check out more list from our community