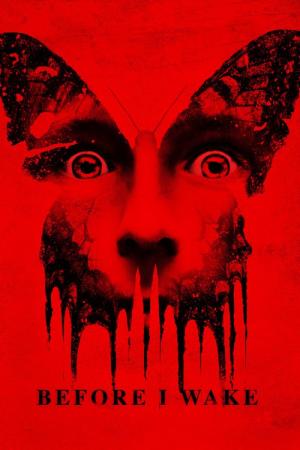 11 Best Movies Like Before I Wake ...
If you liked this one , you will definitely love these too! In this list we highlight some of the best films that share a very similar premise to 'Before I Wake', and are worth checking out.
Guillermo del Toro presents Mama, a supernatural thriller that tells the haunting tale of two little girls who disappeared into the woods the day that their parents were killed. When they are rescued years later and begin a new life, they find that someone or something still wants to come tuck them in at night.
1h 40m
Director, Writer: Andy Muschietti
Writer: Barbara Muschietti
Writer: Neil Cross
Horror
Thousands of years in the future, a laborer whose job is to recover artifacts of the past tries to free herself from a dystopian caste system.
24m
Director, Writer: Jahmil X.T. Qubeka
Science Fiction
Mieke is being harassed by an inexplicable phenomenon. She is having nightmares and her children are acting strange. For no apparent reason her mother appears, after a long period without any contact. She tries to warn Mieke for impending doom. Has it something to do with the doll that one of her sons got for his birthday? Mieke makes a discovery, a very dark one. Something that will turn her life upside down.
14m
Horror
4.
Digging Up the Marrow (2014)
Every culture has one – the horrible monster fueling young children's nightmares. But for Tim, the Boogeyman still lives in his memories as a creature that devoured his father 16 years earlier. Is the Boogeyman real? Or did Tim make him up to explain why his father abandoned his family?
1h 29m
Director: Stephen T. Kay
Screenplay: Juliet Snowden
Screenplay: Stiles White
Screenplay: Eric Kripke
Thriller Horror Drama Mystery
We don't have an overview translated in English. Help us expand our database by adding one.
30m
A young woman attempts to cure her phobia of the boogeyman by checking herself into a mental health facility, only to realize too little too late that she is now helplessly trapped with her own greatest fear.
1h 33m
Characters: Eric Kripke
Director: Jeff Betancourt
Writer: Brian Sieve
Horror Thriller
9.
A Dream Within a Dream (2011)
Six high school students, WILL, CHARLIE, BARTOK, TODD, STEVIE and LINDA, are handed invitations to a party by the school's mysterious and enigmatic new student, SADDLER. However, once they enter Saddler's house, they are each somehow magically transported to a different room, where Saddler reveals their innermost guilty secrets and desires through the use of black magic and exploits them in an attempt to resurrect his mother, a three-hundred year old witch.
1h 26m
Director: David DeCoteau
Screenplay: Moses Rutegar
Action Horror Thriller
A Group of teenagers test the legend of an immortal witch and get more than they bargained for. It's almost Halloween and six young people, spooked but not undaunted by the folklore surrounding an old haunted house, make their way to the abode of the legendary Wicked, perhaps hoping to provoke the malevolent witch, but clearly not prepared for what they've certainly unleashed.
1h 45m
Director: Peter Winther
Writer: Michael Vickerman
Fantasy Horror Thriller
A Korean horror film about an adopted young boy with a strange link to an old, dead acacia tree. As the boy settles in to his new home, the tree comes to life. When the family who adopted him becomes pregnant, he is to go back to the orphanage, and horror ensues.
1h 42m
Director, Writer: Park Ki-hyung
Screenplay: Sung Ki-young
Horror
explore
Check out more list from our community