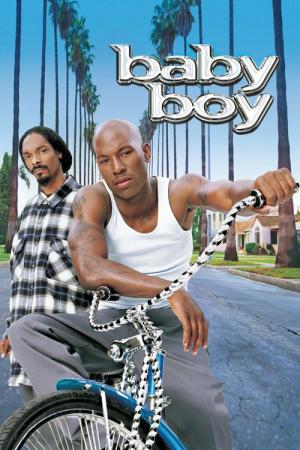 14 Best Movies Like Baby Boy ...
If you liked this one , you will definitely love these too! In this collection we highlight some of the best films that share a very similar premise to 'Baby Boy', and are worth checking out.
1.
City of Industry (1997)
1h 37m Crime Thriller Drama
A retired thief swears revenge on the lunatic who murdered his brother and partner, while going on the run with the loot they stole.
52m Documentary
In 1560 BC, when Rome was still a marsh and the Acropolis was an empty rock, Egypt was already 1,000 years old. Although the period of the pyramid-builders was long over, Egypt lay on the threshold of its greatest age. The New Kingdom would be an empire forged by conquest, maintained by intimidation and diplomacy, and remembered long after its demise.
1h 50m Crime Drama
An ex-convict is tracked down by his estranged teenage son, and the pair try to build a relationship and life together in Seattle.
4.
Knockaround Guys (2001)
1h 32m Crime Thriller
Four sons of well-known New York mobsters must retrieve a bag of cash from a small Montana town ruled by a corrupt sheriff.
2h 2m Action Crime Drama Thriller
On his first day on the job as a narcotics officer, a rookie cop works with a rogue detective who isn't what he appears.
1h 37m Action Adventure Drama Thriller
An ex-convict (Tyrese) gets tangled up with a gang after his car is hijacked with his son inside.
7.
Boyz n the Hood (1991)
1h 52m Drama Crime
Boyz n the Hood is the popular and successful film and social criticism from John Singleton about the conditions in South Central Los Angeles where teenagers are involved in gun fights and drug dealing on a daily basis.
1h 55m Crime Drama
In the rail yards of Queens, contractors repair and rebuild the city's subway cars. These contracts are lucrative, so graft and corruption are rife. When Leo Handler gets out of prison, he finds his aunt married to Frank Olchin, one of the big contractors; he's battling with a minority-owned firm for contracts.
9.
Hurricane Streets (1997)
1h 26m Romance Crime Drama
Marcus is a kid on Manhattan's mean streets. He's turning 15, his father is dead, his mother is in prison for smuggling undocumented aliens. His grandmother is raising him. He has four close buddies who have a basement clubhouse; they shoplift and sell the wares to kids. One is moving toward selling drugs. Marcus wants to take a breather from the city and visit family in New Mexico. He also meets Melena, 14, a sweet kid who dreams of going to Alaska; her father is not just protective but angry and uncommunicative. The gang pressures Marcus to move up to burglary and car theft. He just wants to breathe open air. Can anything go right?
1h 35m Drama
After a tragic accident caused by the truck of the middle-aged Carl Lee where a woman dies with a crushed stern, he is arrested and sent to the county jail. His son PJ, who works washing dishes and cleaning tables in a restaurant, feels lost, without financial support to keep his father's house, and is fired from his job and evicted from his house.
2h 24m Crime Thriller
A Puerto-Rican ex-con, just released from prison, pledges to stay away from drugs and violence despite the pressure around him, and lead a better life outside NYC.
2h Action Thriller Crime Romance
Clarence marries hooker Alabama, steals cocaine from her pimp, and tries to sell it in Hollywood, while the owners of the coke try to reclaim it.
2h Action Crime Drama
A confident young cop is shown the ropes by a veteran partner in the dangerous gang-controlled barrios of Los Angeles, where the gang culture is enforced by the colors the members wear.
2h 3m Crime Drama Thriller
Four black women, all of whom have suffered for lack of money and at the hands of the majority, undertake to rob banks. While initially successful, a policeman who was involved in shooting one of the women's brothers is on their trail. As the women add to the loot, their tastes and interests begin to change and their suspicions of each other increase on the way to a climactic robbery.
explore
Check out more list from our community