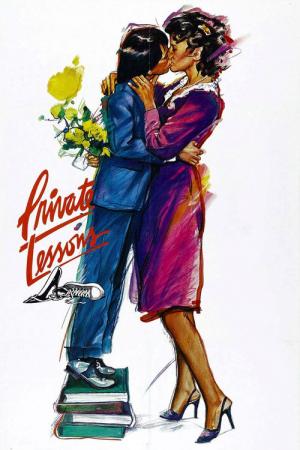 24 Best Movies Like Private Lessons ...
If you liked this movie , you will probably love these too! In this selection we highlight some of the best films that share a very similar mood to '', and are worth checking out.
1.
Private Lessons (2008)
1h 30m Drama
The lives and turbulent adventures of a bunch of fourteen-year-old teenagers, through the eyes of three young girls - Sarah, Jade and Louise - with one last year to go before high school.
5.
Young Girls in Black (2010)
6.
Buddha Mountain (2010)
7.
Private Property (2006)
8.
It Felt Like Love (2013)
1h 22m Drama
A gauzy summer in South Brooklyn. Lila, an awkward adolescent girl, passes her time breaking into beach homes and tagging along on dates between her pretty friend Chiara and Chiara's new boyfriend, Patrick. Lila decides this will be the summer she loses her virginity, too—her interest is piqued when she meets Sammy, an older boy reputed to sleep with just about anyone. Yet Lila's attempts at sexual conquest risk taking her beyond her limits, and into dangerous uncharted territory.
9.
Nothing in Return (2015)
11.
Poison Friends (2006)
12.
The Inevitable Defeat of Mister & Pete (2013)
1h 48m Drama
Coming of age story about two inner city youths, who are left to fend for themselves over the summer after their mothers are taken away by the authorities.
1h 33m Drama
Christina is living in a suburb to Copenhagen. With her class mates Cecilie, Trine and Pernille she slacks her school work, living mostly for the weekends of gate crashing, getting drunk, experimenting with drugs and scoring guys. But her world is turned upside down when Cecilie's boyfriend Shaid starts hitting on her, and Cecilie mistakenly believes the two of them are making out.
14.
The Mighty Celt (2005)
16.
House in Brittany (2012)
17.
Forbidden Fruit (2009)
18.
Everybody Dies But Me (2008)
1h 20m Drama
One Monday morning Katya, Vika and Zhanna learn that there will be a school disco, their first disco, on the coming Saturday night. The girls feverishly start preparing for the event, which rapidly becomes the most important moment ever in their universe, and looks like the ideal way to escape their daily lives...
1h 7m Drama
Two young boys, Victor and Rainer, take the commuter train to spend the evening in Paris. In a nightclub on the banks of the Seine they go from one disappointment to another, from failed chat ups to street brawls. But as they get carried away by the night, they leave the city for the forest. In the silence of the moonlight nature, the desire between the two friends becomes increasingly vibrant. A new day is born from their friendship.
Off the grid and miles from civilization, Little Otter Family Camp has summer fun for everyone. Parents decompress over gin and tonics while their kids run wild, and teenage counselors fall in and out of love.Mackenzie Granger is the camp owner and director. Still reeling from her recent divorce, Mackenzie is ready for a fresh start. She is running things on her own for the first time and scrambling to keep the cash-strapped Little Otter from going under.
Jess, age 18, and Moss, age 12 are second cousins in the dark-fire tobacco fields of rural Western Kentucky. Without immediate families that they can relate to, and lacking friends their own age, they only have each other. Over the course of a summer they venture on a journey exploring deep secrets and hopes of a future while being confronted with fears of isolation, abandonment and an unknown tomorrow.
explore
Check out more list from our community