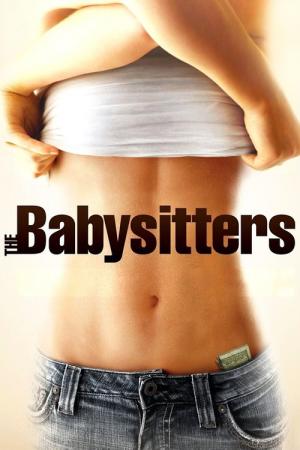 21 Best Movies Like The Babysitters ...
If you liked this movie , you will probably love these too! In this selection we highlight some of the best films that share a very similar premise to '', and are worth checking out.
1.
This Girl's Life (2003)
1h 40m Drama
Tracy is a normal 13-year-old trying to make it in school. After befriending the most popular girl at school, Evie, Tracy's world is turned upside down when Evie introduces her to a world of sex, drugs and cash. But it isn't long before Tracy's new world and attitude finally takes a toll on her, her family, and old friends.
3.
The Happy Ending (1969)
1h 47m Drama
The triumphs and failures of middle age as seen through the eyes of runaway American housewife Mary Wilson, a woman who believes that ultimate reality exists above and beyond the routine procedures of conscious, uninspired, everyday life. She feels cheated by an older generation that taught her to settle for nothing less than storybook finales, people who are disillusioned and restless and don't know why, people for whom life holds no easy answers.
30m Soap
Hidden Faces is an American soap opera that aired on NBC from December 30, 1968 to June 27, 1969. The series was created by Irving Vendig, who also created the long-running Procter & Gamble serial The Edge of Night. The serial focused on a law firm that was dealing with a high profile murder case throughout its 127-episode run.Some of the show's stars were Conard Fowkes, Louise Shaffer, Tony Lo Bianco, Stephen Joyce, and a very young Linda Blair.
5.
American Beauty (1999)
2h 2m Drama
Lester Burnham, a depressed suburban father in a mid-life crisis, decides to turn his hectic life around after developing an infatuation with his daughter's attractive friend.
6.
Sex, Lies & Obsession (2001)
1h 31m Drama
A high-school drama teacher struggles to keep her family together after she discovers her husband's sexual addiction.
1h 19m Animation Action
The world is under attack by an alien armada led by the powerful Apokoliptian, Darkseid. A group of superheroes consisting of Superman, Batman, Wonder Woman, The Flash, Green Lantern, Cyborg, and Shazam must set aside their differences and gather together to defend Earth.
8.
The Tracey Fragments (2007)
1h 17m Drama
Tracey Berkowitz, 15, a self-described normal girl, loses her 9-year old brother, Sonny. In flashbacks and fragments, we meet her overbearing parents and the sweet, clueless Sonny. We watch Tracey navigate high school, friendless, picked on and teased. She develops a thing for Billy Zero, a new student, imagining he's her boyfriend. We see the day she loses Sonny and we watch her try to find him.
1h 37m Drama
Ken Park focuses on several teenagers and their tormented home lives. Shawn seems to be the most conventional. Tate is brimming with psychotic rage; Claude is habitually harassed by his brutish father and coddled, rather uncomfortably, by his enormously pregnant mother. Peaches looks after her devoutly religious father, but yearns for freedom. They're all rather tight, or so they claim.
1h 24m Drama
"We're gonna play a game of Snap! Pick a bracelet. Pull it hard!" But it's a game of desperate consequences in YOU ARE ALONE, a dark exploration of just how far a man and a woman will go to escape loneliness, if only for an hour. Daphne, a Yale-bound high school senior whose depression has blurred her sense of reality, works as an escort, advertising her services online. Her next door neighbor catches her as the "entertainment" at his nephew's bachelor party. With her hidden life precariously hanging in the balance, Daphne agrees to spend one hour with her neighbor. Initially confrontational, Daphne and her neighbor begin to shed their bitter layers of personal disappointment and general cynicism by talking about sex.
1h 56m Drama
Rich L.A. party brat Tim spins into a cycle of despair after his parents divorce, and trying to fill the void with drugs and trouble only buys him a ticket to an asylum. But with the help of a psychiatrist who has taken an interest in him, will Tim try to pull himself out of the muck of teenage rebellion and ennui?
2h 1m Drama
A teenage orphan spends ten years traveling to experience life.
30m Comedy
The show's plot revolves around humorous situations involving three generations of the Fazlinovic family living in a Sarajevo apartment. The oldest of the family is Izet. Izet has a son Faruk, who in turn has a son Damir.
14.
Return to Innocence (2001)
1h 50m Drama
Director Rocky Costanzo's searing legal drama centers on a highly credentialed child psychologist named Glen Erskine (Richard Meese) whose life is shattered when he's accused of sexually assaulting a young boy he's been treating. Based on the novel of the same name by Gary M. Frazier, this poignant tale also stars Andrew Martin, Steve De Forest, Jeff Harman and Brett Chukerman.
1h 35m Drama
Seemingly disparate portraits of people -- among them a single mother, a high school principal, and an ace student -- Distinctly American -- all affected by the proliferation of guns in American society.
1h 23m Drama
Living among fusty academics, an unusual young man gets between a high school history teacher and his wife.
1h 28m Thriller Drama
A seductive teen befriends an introverted high school student and schemes her way into the lives of her wealthy family.
19.
A Hole in My Heart (2004)
20.
She's Too Young (2004)
2h 19m Comedy Drama
Fired from his job, a former executive turns to impregnating wealthy lesbians for profit.
explore
Check out more list from our community