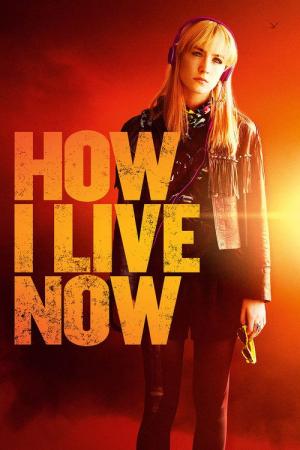 11 Best Movies Like How I Live Now ...
If you liked this movie , you will definitely love these too! In this selection we highlight some of the best films that share a very similar premise to 'How I Live Now', and are worth checking out.
2h 1m Drama History Romance War
This is a drama set in Nazi-occupied France at the height of World War II. Charlotte Gray tells the compelling story of a young Scottish woman working with the French Resistance in the hope of rescuing her lover, a missing RAF pilot. Based on the best-selling novel by Sebastian Faulks.
1h 52m Science Fiction Adventure Action
16-year-old Cassie Sullivan tries to survive in a world devastated by the waves of an alien invasion that has already decimated the population and knocked mankind back to the Stone Age.
1h 59m Action Adventure Science Fiction Thriller
Beatrice Prior must confront her inner demons and continue her fight against a powerful alliance which threatens to tear her society apart.
1h 37m Drama Science Fiction
In a seemingly perfect community, without war, pain, suffering, differences or choice, a young boy is chosen to learn from an elderly man about the true pain and pleasure of the "real" world.
1h 38m Science Fiction Action Drama Thriller
Due to an experimental vaccine, Dr. Robert Neville is the only human survivor of an apocalyptic war waged with biological weapons. Besides him, only a few hundred deformed, nocturnal people remain - sensitive to light, and homicidally psychotic.
6.
Tomorrow, When the War Began (2010)
1h 43m Action Adventure Drama
Ellie Linton, a teen from an Australian coastal town, leads her friends on an excursion to a camp deep in the woods, dubbed "Hell." Upon their return, the youths find that their town has been overrun by an enemy army, and their friends and family have been imprisoned. When the hostile invaders become alerted to their presence, Ellie and her friends band together to escape -- and strike back against -- this mysterious enemy.
7.
I Am Number Four (2011)
1h 49m Action Thriller Science Fiction Adventure
A teenage fugitive with an incredible secret races to stay one step ahead of the mysterious forces seeking destroy him in this sci-fi action thriller. With three dead and one on the run, the race to find the elusive Number Four begins. Outwardly normal teen John Smith never gets too comfortable in the same identity, and along with his guardian, Henri, he is constantly moving from town to town. With each passing day, John gains a stronger grasp on his extraordinary new powers, and his bond to the beings that share his fantastic fate grows stronger.
2h 34m Adventure Drama History Romance
In this classic story of love and devotion set against the backdrop of the American Civil War, a wounded Confederate soldier named W.P. Inman deserts his unit and travels across the South, aiming to return to his young wife, Ada, who he left behind to tend their farm. As Inman makes his perilous journey home, Ada struggles to keep their home intact with the assistance of Ruby, a mysterious drifter sent to help her by a kindly neighbor.
9.
Tears of the Sun (2003)
2h 1m Action Drama War
Navy SEAL Lieutenant A.K. Waters and his elite squadron of tactical specialists are forced to choose between their duty and their humanity, between following orders by ignoring the conflict that surrounds them, or finding the courage to follow their conscience and protect a group of innocent refugees. When the democratic government of Nigeria collapses and the country is taken over by a ruthless military dictator, Waters, a fiercely loyal and hardened veteran is dispatched on a routine mission to retrieve a Doctors Without Borders physician.
1h 35m Drama Romance War
Fleeing the June 1940 arrival of Hitler's army in Paris, a young war widow and her two children are rescued from dive-bombing German fighters by a cocky, reckless teenager. He finds them refuge in an abandoned house, but despite the fact that the family quickly comes to be depending much on his cunning and survival abilities, their cohabitation proves uneasy.
1h 59m War Drama Action Thriller
At the height of the First World War, two young British soldiers must cross enemy territory and deliver a message that will stop a deadly attack on hundreds of soldiers.
explore
Check out more list from our community