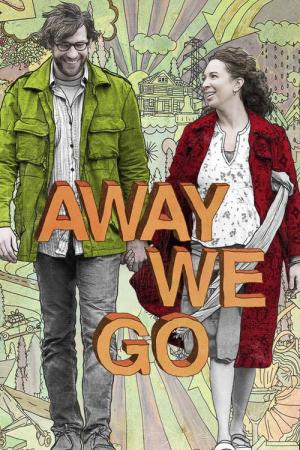 12 Best Movies Like Away We Go ...
If you liked this film , you will definitely love these too! In this selection we highlight some of the best films that share a very similar mood to 'Away We Go', and are worth checking out.
1h 50m Drama Romance
Corporate downsizing expert Ryan Bingham spends his life in planes, airports, and hotels, but just as he's about to reach a milestone of ten million frequent flyer miles, he meets a woman who causes him to rethink his transient life.
2.
The Puffy Chair (2005)
1h 25m Drama Comedy Romance
Josh's life is pretty much in the toilet. He's a failed NYC indie rocker, and a failing booking agent. But he finds the potential of a small victory in a really bad idea. He decides to purchase a 1985 Lazy Boy on eBay, just like the one his dad had when Josh was a kid. He'll drive cross-country for the chair, staying with Emily at his brother's house on the way, and deliver it to his father as a surprise birthday gift. But when Rhett ends up coming along for the ride, it's three people and a giant purple puffy chair in a too-small van... and one of them has to go before the trip's end.
3.
The Wedding Banquet (1993)
1h 49m Comedy Drama Romance
A Taiwanese-American man is happily settled in New York with his American boyfriend. He plans a marriage of convenience to a Chinese woman in order to keep his parents off his back and to get the woman a green card. Chaos follows when his parents arrive in New York for the wedding.
1h 39m Comedy Romance
Young mattress salesman Brian decides to adopt a baby from China but is distracted when he forms a relationship with quirky, wealthy Harriet whom he meets at his mattress store. As their relationship flourishes, unbeknownst to them, a hitman is trying to kill Brian.
1h 38m Comedy Romance
Blue-collar Paulie prepares for fatherhood and his forthcoming wedding to Sue by hanging out with his groomsmen. Brother Jimbo, cousin Mike, and his pals fill the reunion with drinking, boys-will-be-boys antics and a few unexpected personal confessions. But, when the bonding devolves into accusations and regret, Paulie has to decide whether he's ready to tie the knot and take this big step into adulthood.
6.
Definitely, Maybe (2008)
1h 52m Comedy Romance
When Will decides to tell his daughter the story of how he met her mother, he discovers that a second look at the past might also give him a second chance at the future.
7.
What to Expect When You're Expecting (2012)
1h 50m Romance Comedy Drama
Challenges of impending parenthood turn the lives of five couples upside down. Two celebrities are unprepared for the surprise demands of pregnancy; hormones wreak havoc on a baby-crazy author, while her husband tries not to be outdone by his father, who's expecting twins with his young trophy wife; a photographer's husband isn't sure about his wife's adoption plans; a one-time hook-up results in a surprise pregnancy for rival food-truck owners.
8.
The Story of Us (1999)
1h 35m Comedy Drama Romance
Ben and Katie Jordan are a married couple who go through hard times in fifteen years of marriage.
9.
The Upside of Anger (2005)
1h 58m Comedy Drama
After her husband runs off with his secretary, Terry Wolfmeyer is left to fend for herself -- and her four daughters. As she hits rock bottom, Terry finds a friend and drinking buddy in next-door neighbor Denny, a former baseball player. As the two grow closer, and her daughters increasingly rely on Denny, Terry starts to have reservations about where their relationship is headed.
10.
How to Make an American Quilt (1995)
1h 56m Drama Romance
Soon-to-be-wed graduate student Finn Dodd develops cold feet when she suspects her fiancé is cheating on her. In order to clear her head, Finn visits her grandmother, Hy, and great aunt, Glady Joe Cleary, in Grasse, Calif. There, Finn learns that Hy and Glady Joe are members of a group of passionate quilters, and over the course of her visit she is regaled with tales of love and life by women who have collected rich experiences and much wisdom.
1h 33m Comedy Drama Romance
Eva is a divorced soon-to-be empty-nester wondering about her next act. Then she meets Marianne, the embodiment of her perfect self. Armed with a restored outlook on being middle-aged and single, Eva decides to take a chance on her new love interest Albert — a sweet, funny and like-minded man. But things get complicated when Eva discovers that Albert is in fact the dreaded ex–husband of Marianne...
12.
Dan in Real Life (2007)
1h 38m Comedy Romance Drama
Advice columnist, Dan Burns is an expert on relationships, but somehow struggles to succeed as a brother, a son and a single parent to three precocious daughters. Things get even more complicated when Dan finds out that the woman he falls in love with is actually his brother's new girlfriend.
explore
Check out more list from our community