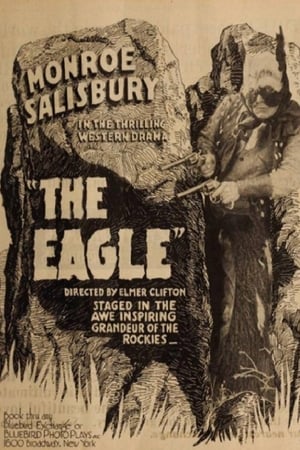 14 Best Movies Like The Eagle ...
If you liked this film , you will probably love these too! In this list we highlight some of the best films that share a very similar premise to 'The Eagle', and are worth checking out.
1.
Exodus: Gods and Kings (2014)
2h 30m Adventure Drama Action
The defiant leader Moses rises up against the Egyptian Pharaoh Ramses, setting 400,000 slaves on a monumental journey of escape from Egypt and its terrifying cycle of deadly plagues.
2.
Kingdom of Heaven (2005)
2h 24m Drama Action Adventure History War
After his wife dies, a blacksmith named Balian is thrust into royalty, political intrigue and bloody holy wars during the Crusades.
2h 43m Adventure History War
In year 1250 B.C. during the late Bronze age, two emerging nations begin to clash. Paris, the Trojan prince, convinces Helen, Queen of Sparta, to leave her husband Menelaus, and sail with him back to Troy. After Menelaus finds out that his wife was taken by the Trojans, he asks his brother Agamemnom to help him get her back. Agamemnon sees this as an opportunity for power. So they set off with 1,000 ships holding 50,000 Greeks to Troy. With the help of Achilles, the Greeks are able to fight the never before defeated Trojans.
4.
The 300 Spartans (1962)
1h 54m Action Drama History
Essentially true story of how Spartan king Leonidas led an extremely small army of Greek Soldiers (300 of his personal body guards from Sparta) to hold off an invading Persian army now thought to have numbered 250,000.
5.
The Last of the Mohicans (1992)
1h 52m Action Adventure Drama History Romance War
As the British and French soldiers battle for control of the American colonies in the 18th century, the settlers and native Americans are forced to take sides. Cora and her sister Alice unwittingly walk into trouble but are reluctantly saved by Hawkeye, an orphaned settler adopted by the last of the Mohicans.
2h 37m Western Drama Adventure
In the 1820s, a frontiersman, Hugh Glass, sets out on a path of vengeance against those who left him for dead after a bear mauling.
7.
Master and Commander: The Far Side of the World (2003)
2h 18m Adventure Drama War
After an abrupt and violent encounter with a French warship inflicts severe damage upon his ship, a captain of the British Royal Navy begins a chase over two oceans to capture or destroy the enemy, though he must weigh his commitment to duty and ferocious pursuit of glory against the safety of his devoted crew, including the ship's thoughtful surgeon, his best friend.
2h 19m Action Adventure Drama Thriller
Set in the Mayan civilization, when a man's idyllic presence is brutally disrupted by a violent invading force, he is taken on a perilous journey to a world ruled by fear and oppression where a harrowing end awaits him. Through a twist of fate and spurred by the power of his love for his woman and his family he will make a desperate break to return home and to ultimately save his way of life.
30m Animation Comedy
Class of 3000 is an American animated television series on Cartoon Network that was created by, was executively produced by, and starred André 3000 of the Hip Hop group OutKast as superstar and music teacher Sunny Bridges, set at Atlanta, Georgia's Westley School of Performing Arts. Mr. Bridges is a jazz and blues artist who occasionally lectures in Atlanta's Little Five Points residential area. It was produced by Tom Lynch Company, Moxie Turtle and Cartoon Network Studios.As of September 25, 2011, it's currently the last Cartoon Network series to be given a TV-Y7 rating without the Fantasy Violence side rating to accompany it as an ironic result. It is also the final Cartoon Network show which aired at the time Jim Samples had been in charge of Cartoon Network.
1h 37m Adventure Action Drama
Britain, A.D. 117. Quintus Dias, the sole survivor of a Pictish raid on a Roman frontier fort, marches north with General Virilus' legendary Ninth Legion, under orders to wipe the Picts from the face of the Earth and destroy their leader, Gorlacon.
2h 14m History War Adventure
English General Charles George Gordon is appointed military governor of Anglo-Egyptian Sudan by the Prime Minister. Ordered to evacuate Egyptians from the Sudan, Gordon stays on to protect the people of Khartoum, who are under threat of being conquered by a Muslim army.
1h 45m Action Adventure History Romance Drama
In 79 A.D., Milo, a slave turned gladiator, finds himself in a race against time to save his true love Cassia, the beautiful daughter of a wealthy merchant who has been unwillingly betrothed to a corrupt Roman Senator. As Mount Vesuvius erupts in a torrent of blazing lava, Milo must fight his way out of the arena in order to save his beloved as the once magnificent Pompeii crumbles around him.
2h 35m Action Drama Adventure
In the year 180, the death of emperor Marcus Aurelius throws the Roman Empire into chaos. Maximus is one of the Roman army's most capable and trusted generals and a key advisor to the emperor. As Marcus' devious son Commodus ascends to the throne, Maximus is set to be executed. He escapes, but is captured by slave traders. Renamed Spaniard and forced to become a gladiator, Maximus must battle to the death with other men for the amusement of paying audiences.
14.
The Guns of Navarone (1961)
2h 38m War Action
A team of allied saboteurs are assigned an impossible mission: infiltrate an impregnable Nazi-held island and destroy the two enormous long-range field guns that prevent the rescue of 2,000 trapped British soldiers.
explore
Check out more list from our community