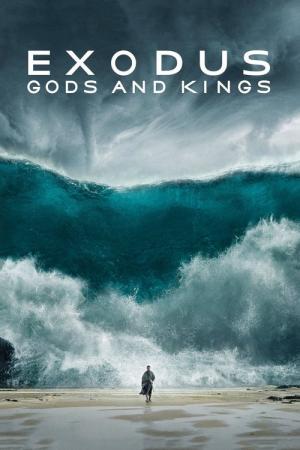 14 Best Movies Like Exodus ...
If you liked this one , you will for sure love these too! In this selection we highlight some of the best films that share a very similar mood to 'Exodus: Gods and Kings', and are worth checking out.
1.
Clash of the Titans (2010)
1h 46m Adventure Fantasy Action
Born of a god but raised as a man, Perseus is helpless to save his family from Hades, vengeful god of the underworld. With nothing to lose, Perseus volunteers to lead a dangerous mission to defeat Hades before he can seize power from Zeus and unleash hell on earth. Battling unholy demons and fearsome beasts, Perseus and his warriors will only survive if Perseus accepts his power as a god, defies fate and creates his own destiny.
2.
Conan the Barbarian (2011)
1h 53m Adventure Fantasy Action
A quest that begins as a personal vendetta for the fierce Cimmerian warrior soon turns into an epic battle against hulking rivals, horrific monsters, and impossible odds, as Conan (Jason Momoa) realizes he is the only hope of saving the great nations of Hyboria from an encroaching reign of supernatural evil.
2h 20m Adventure Action Drama
When soldier Robin happens upon the dying Robert of Loxley, he promises to return the man's sword to his family in Nottingham. There, he assumes Robert's identity; romances his widow, Marion; and draws the ire of the town's sheriff and King John's henchman, Godfrey.
4.
The Scorpion King: Rise of a Warrior (2008)
1h 49m Fantasy Action Adventure Science Fiction
The heroic tale of young Mathayus and his relentless quest for justice against an evil and powerful villain, King Sargon. Mathayus faces heart-stopping tribulations during his adventurous, odds-defying trajectory toward his ultimate destiny: becoming the formidable warrior king of an ancient desert empire.
5.
The Legend of Tarzan (2016)
1h 49m Fantasy Action Adventure Drama Romance
Tarzan, having acclimated to life in London, is called back to his former home in the jungle to investigate the activities at a mining encampment.
2h 19m Action Adventure Drama Thriller
Set in the Mayan civilization, when a man's idyllic presence is brutally disrupted by a violent invading force, he is taken on a perilous journey to a world ruled by fear and oppression where a harrowing end awaits him. Through a twist of fate and spurred by the power of his love for his woman and his family he will make a desperate break to return home and to ultimately save his way of life.
7.
The Passion of the Christ (2004)
2h 7m Drama
A graphic portrayal of the last twelve hours of Jesus of Nazareth's life.
1h 39m Action Adventure
Fourteen hundred years ago, a tormented soul walked the earth that was neither man nor god. Hercules was the powerful son of the god king Zeus, for this he received nothing but suffering his entire life. After twelve arduous labors and the loss of his family, this dark, world-weary soul turned his back on the gods finding his only solace in bloody battle. Over the years he warmed to the company of six similar souls, their only bond being their love of fighting and presence of death. These men and woman never question where they go to fight or why or whom, just how much they will be paid. Now the King of Thrace has hired these mercenaries to train his men to become the greatest army of all time. It is time for this bunch of lost souls to finally have their eyes opened to how far they have fallen when they must train an army to become as ruthless and blood thirsty as their reputation has become.
9.
Warcraft: The Beginning (2016)
2h 3m Action Adventure Fantasy
The peaceful realm of Azeroth stands on the brink of war as its civilization faces a fearsome race of invaders: orc warriors fleeing their dying home to colonize another. As a portal opens to connect the two worlds, one army faces destruction and the other faces extinction. From opposing sides, two heroes are set on a collision course that will decide the fate of their family, their people, and their home.
1h 49m Adventure Action Drama Fantasy
A prehistoric epic that follows a young mammoth hunter's journey through uncharted territory to secure the future of his tribe.
11.
Dracula Untold (2014)
1h 32m Horror Action Drama Fantasy War
Vlad Tepes is a great hero, but when he learns the Sultan is preparing for battle and needs to form an army of 1,000 boys, he vows to find a way to protect his family. Vlad turns to dark forces in order to get the power to destroy his enemies and agrees to go from hero to monster as he's turned into the mythological vampire, Dracula.
12.
Kingdom of Heaven (2005)
2h 24m Drama Action Adventure History War
After his wife dies, a blacksmith named Balian is thrust into royalty, political intrigue and bloody holy wars during the Crusades.
1h 59m Drama Action Adventure Fantasy
Kai—an outcast—joins Oishi, the leader of 47 outcast samurai. Together they seek vengeance upon the treacherous overlord who killed their master and banished their kind. To restore honour to their homeland, the warriors embark upon a quest that challenges them with a series of trials that would destroy ordinary warriors.
1h 45m Action Adventure History Romance Drama
In 79 A.D., Milo, a slave turned gladiator, finds himself in a race against time to save his true love Cassia, the beautiful daughter of a wealthy merchant who has been unwillingly betrothed to a corrupt Roman Senator. As Mount Vesuvius erupts in a torrent of blazing lava, Milo must fight his way out of the arena in order to save his beloved as the once magnificent Pompeii crumbles around him.
explore
Check out more list from our community