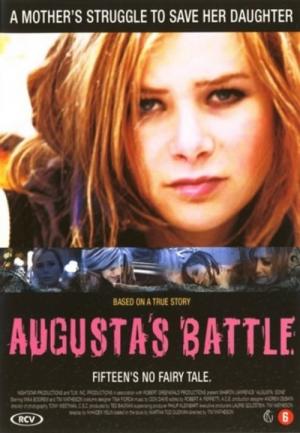 10 Best Movies Like Augusta Gone ...
If you liked this one , you will for sure love these too! In this list we highlight some of the best films that share a very similar mood to 'Augusta, Gone', and are worth checking out.
1h 36m Drama
A young boy trying to deal with his mother's heroin addiction befriends a waitress who helps him cope with the tough situation.
2.
The Poker House (2008)
1h 33m Drama
Agnes and her two sisters struggle through a day in a home overrun by gamblers, thieves, and johns.
1h 33m Drama
REBOUNCE is a colorful, tough and powerful film featuring Frederikke Dahl Hansen in the leading role. She plays opposite Anne Sofie Espersen and Dar Salim, and despite being only 16 years old she portrays toughness, charm, and vulnerability admirably. REBOUNCE is an intense drama. Louise's mother is just out of prison and in the eyes of a teenager she's cool, tough and enchanting. To win her love, Louise follows her lead and enters a world of partying, drugs, fast cash and men. Meanwhile, everyone seems to forget that she is just a teenager
4.
She's Too Young (2004)
2h 19m Comedy Drama
Fired from his job, a former executive turns to impregnating wealthy lesbians for profit.
1h 32m Drama
13-year-old Sachiko is about to encounter the most difficult moments in her young life. Her father abandons her and her mother attempts to commit suicide by slashing her wrist. Her teacher, whom she relies on heavily, leaves for northern Japan to take another job. Other students start to gossip about Sachiko and her former teacher. Sachiko then drops out of school and attempts to find herself.
1h 28m Drama
There are two of them: a mother and a girl. They have no names. And they are in a constant run. The mother runs away from the daughter in an attempt to start new life, and the girl runs after her mother as she has no idea how to live without her. This endless run is full with repeated mistakes and resembles a barrel-organ sorrowful song or a spinning-top rotation. This small ridiculous toy "volchok" was the first toy in the girl's life, the only thing that tied her with the mother.
7.
The Secret Life of Zoey (2002)
1h 32m Drama
Marcia always thought her overachieving daughter Zoey was the dream child. But then she discovers that her perfect teen has a not-so-perfect drug addiction. Marcia and her ex-husband go through plenty of denial as their daughter spirals out of control. It's a true-to-life tale that parents and their kids should watch together.
9.
Return to Innocence (2001)
1h 50m Drama
Director Rocky Costanzo's searing legal drama centers on a highly credentialed child psychologist named Glen Erskine (Richard Meese) whose life is shattered when he's accused of sexually assaulting a young boy he's been treating. Based on the novel of the same name by Gary M. Frazier, this poignant tale also stars Andrew Martin, Steve De Forest, Jeff Harman and Brett Chukerman.
10.
Long Day's Journey Into Night (1962)
2h 54m Drama History
Over the course of one day in August 1912, the family of retired actor James Tyrone grapples with the morphine addiction of his wife Mary, the illness of their youngest son Edmund and the alcoholism and debauchery of their older son Jamie. As day turns into night, guilt, anger, despair, and regret threaten to destroy the family.
explore
Check out more list from our community