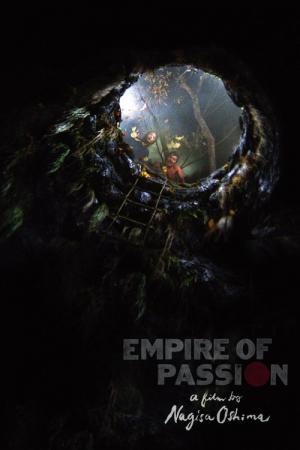 19 Best Movies Like In The Realm Of The Senses ...
If you liked this one , you will definitely love these too! In this list we highlight some of the best films that share a very similar premise to '', and are worth checking out.
1.
In the Realm of the Senses (1976)
1h 45m Drama Romance
A passionate telling of the story of Sada Abe, a woman whose affair with her master led to an obsessive and ultimately destructive sexual relationship.
1h 47m Drama Romance
Based on the best-selling novel by Alessandro Baricco, this visually stunning film tells the story of a French trader who finds unexpected love far away from home.
3.
A Dangerous Woman (1993)
1h 42m Drama
Martha Horgan is a withdrawn, mentally disabled woman who lives with her aunt, Frances. One of Martha's unusual traits is that she doesn't lie, a quality that leads to her getting fired from a dry-cleaning shop thanks to the actions of the shifty Getso. Conflict seems to follow Martha, since she also becomes romantically involved with local fix-it man, Mackey, who is sleeping with Frances as well.
4.
The Sea Is Watching (2002)
1h 59m Drama Romance
Based on Akira Kurosawa's final unproduced script, this Edo-period drama takes place almost entirely inside an ocean-village brothel. O-Shin is a young brothel worker who one night helps a young samurai escape from his pursuers. Against the warnings of her fellow workers, particularly Kikuno and the brothel's owner, O-Shin falls in love with the samurai.
1h 53m Crime Drama Romance Thriller
A hotel cabana boy falls for the wife of a powerful politico. But when she confesses to the affair, her husband determines to end it forever.
6.
Confession of a Child of the Century (2012)
2h Drama
Paris, 1830: Octave, betrayed by his mistress, sinks into despair and debauchery. His father's death leads him to the country where he meets Brigitte, a widow who is ten years his elder. Octave falls in love passionately, but will he have the courage to believe in it?
9.
A Village Affair (1995)
1h 41m Drama Romance
An apparently happy wife (Sophie Ward) in an English village has a relationship with a local aristocrat's daughter.
1h 48m Drama Romance
Anna is a wife and mother who has an affair with the handsome Count Vronsky. Based on the novel by Tolstoy.
12.
Beyond the Clouds (1995)
1h 52m Drama Romance
Made of four short tales, linked by a story filmed by Wim Wenders. Taking place in Ferrara, Portofino, Aix en Provence and Paris, each story, which always a woman as the crux of the story, invites to an inner travel, as Antonioni says "towards the true image of that absolute and mysterious reality that nobody will ever see".
14.
Sound of the Sea (2001)
16.
Guilty of Romance (2011)
1h 48m Mystery Horror
Professor David Ash exposes false spiritulists and mediums. He is invited to Edbrook to resolve the fears and torments within its secretive family. Soon after arriving Ash begins to doubt his own senses, and watching the strange behaviour of its residents does not make his task any easier. In time, he finds there's more to Edbrook than even he can debunk.
explore
Check out more list from our community