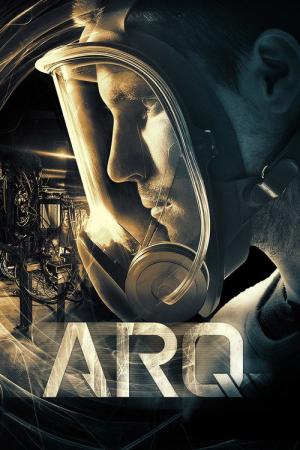 12 Best Movies Like Arq ...
If you liked this movie , you will probably love these too! In this collection we highlight some of the best films that share a very similar mood to 'ARQ', and are worth checking out.
1h 35m Drama Mystery Science Fiction Thriller
Set in a world with memory implants, Alan Hakman is a 'cutter'—someone with the power of final edit over people's recorded histories—but his latest assignment puts him in great danger.
3.
The Time Machine (2002)
1h 36m Science Fiction Adventure Action
Hoping to alter the events of the past, a 19th century inventor instead travels 800,000 years into the future, where he finds mankind divided into two warring races.
4.
Project Almanac (2015)
1h 46m Science Fiction Thriller Drama
A group of teens discover secret plans of a time machine, and construct one. However, things start to get out of control.
1h 53m Action Adventure Science Fiction
Construction worker Douglas Quaid discovers a memory chip in his brain during a virtual-reality trip. He also finds that his past has been invented to conceal a plot of planetary domination. Soon, he's off to Mars to find out who he is and who planted the chip.
1h 51m Action Science Fiction Thriller Crime
In the future, medical technology has advanced to the point where people can buy artificial organs to extend their lives. But if they default on payments, an organization known as the Union sends agents to repossess the organs. Remy is one of the best agents in the business, but when he becomes the recipient of an artificial heart, he finds himself in the same dire straits as his many victims.
1h 58m Action Thriller Science Fiction
In the futuristic action thriller Looper, time travel will be invented but it will be illegal and only available on the black market. When the mob wants to get rid of someone, they will send their target 30 years into the past where a looper, a hired gun, like Joe is waiting to mop up. Joe is getting rich and life is good until the day the mob decides to close the loop, sending back Joe's future self for assassination.
1h 37m Science Fiction Thriller
Predestination chronicles the life of a Temporal Agent sent on an intricate series of time-travel journeys designed to prevent future killers from committing their crimes. Now, on his final assignment, the Agent must stop the one criminal that has eluded him throughout time and prevent a devastating attack in which thousands of lives will be lost.
1h 49m Action Thriller Science Fiction
In the not-too-distant future the aging gene has been switched off. To avoid overpopulation, time has become the currency and the way people pay for luxuries and necessities. The rich can live forever, while the rest try to negotiate for their immortality. A poor young man who comes into a fortune of time, though too late to help his mother from dying. He ends up on the run from a corrupt police force known as 'time keepers'.
2h 6m Action Thriller Science Fiction
Called in to recover evidence in the aftermath of a horrific explosion on a New Orleans ferry, Federal agent Doug Carlin gets pulled away from the scene and taken to a top-secret government lab that uses a time-shifting surveillance device to help prevent crime.
1h 47m Action Science Fiction Thriller
In a dystopian future, a totalitarian regime maintains peace by subduing the populace with a drug, and displays of emotion are punishable by death. A man in charge of enforcing the law rises to overthrow the system.
explore
Check out more list from our community