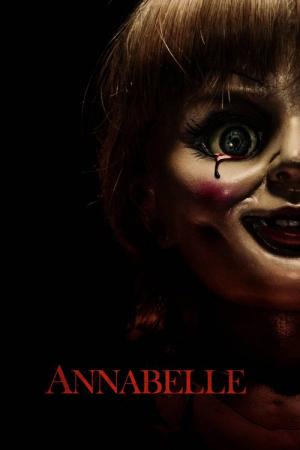 10 Best Movies Like Annabelle ...
If you liked this one , you will definitely love these too! In this collection we highlight some of the best films that share a very similar premise to 'Annabelle', and are worth checking out.
1h 52m Horror Thriller
Paranormal investigators Ed and Lorraine Warren work to help a family terrorized by a dark presence in their farmhouse. Forced to confront a powerful entity, the Warrens find themselves caught in the most terrifying case of their lives.
14m Horror
Mieke is being harassed by an inexplicable phenomenon. She is having nightmares and her children are acting strange. For no apparent reason her mother appears, after a long period without any contact. She tries to warn Mieke for impending doom. Has it something to do with the doll that one of her sons got for his birthday? Mieke makes a discovery, a very dark one. Something that will turn her life upside down.
3.
Insidious: Chapter 3 (2015)
1h 37m Horror Drama Thriller
A twisted new tale of terror begins for a teenage girl and her family, and revealing more mysteries of the otherworldly realm, 'The Further'.
4.
Ouija: Origin of Evil (2016)
1h 39m Horror Thriller
In 1965 Los Angeles, a widowed mother and her two daughters add a new stunt to bolster their séance scam business and unwittingly invite authentic evil into their home. When the youngest daughter is overtaken by the merciless spirit, this small family confronts unthinkable fears to save her and send her possessor back to the other side.
1h 37m Horror Thriller Mystery
An American nanny is shocked that her new English family's boy is actually a life-sized doll. After she violates a list of strict rules, disturbing events make her believe that the doll is really alive.
1h 32m Horror Mystery Thriller
An American nurse living and working in Tokyo is exposed to a mysterious supernatural curse, one that locks a person in a powerful rage before claiming their life and spreading to another victim.
7.
Annabelle Comes Home (2019)
1h 46m Horror Thriller Mystery
Determined to keep Annabelle from wreaking more havoc, demonologists Ed and Lorraine Warren bring the possessed doll to the locked artifacts room in their home, placing her "safely" behind sacred glass and enlisting a priest's holy blessing. But an unholy night of horror awaits as Annabelle awakens the evil spirits in the room, who all set their sights on a new target—the Warrens' ten-year-old daughter, Judy, and her friends.
1h 29m Horror
A group of friends must confront their most terrifying fears when they awaken the dark powers of an ancient spirit board.
1h 29m Horror
Jamie returns to his hometown in search of answers to his wife's murder, which occurred after receiving a weird package containing a ventriloquist dummy named Billy, which may be linked to the legend of ventriloquist Mary Shaw. Destined to find out the truth, Jamie goes to the town of Raven's Fair, where Shaw used to perform and is buried. But Jamie is in for more than he expected.
1h 31m Horror Thriller Western
A group of Confederate soldiers hole up on an abandoned plantation after robbing a bank, and find themselves at the mercy of supernatural forces.
explore
Check out more list from our community