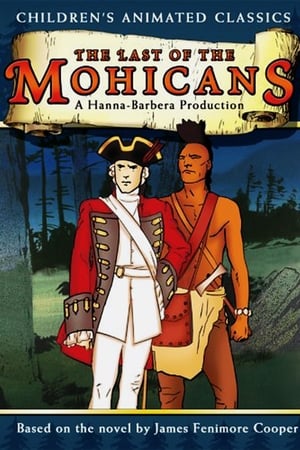 13 Best Movies Like The Last Of The Mohicans ...
If you liked this one , you will probably love these too! In this selection we highlight some of the best films that share a very similar premise to 'The Last of the Mohicans', and are worth checking out.
1.
The Sand Pebbles (1966)
3h 2m Adventure War
Engineer Jake Holman arrives aboard the gunboat USS San Pablo, assigned to patrol a tributary of the Yangtze in the middle of exploited and revolution-torn 1926 China. His iconoclasm and cynical nature soon clash with the 'rice-bowl' system which runs the ship and the uneasy symbiosis between Chinese and foreigner on the river. Hostility towards the gunboat's presence reaches a climax when the boat must crash through a river-boom and rescue missionaries upriver at China Light Mission.
2.
Legends of the Fall (1994)
2h 13m Adventure Drama Romance War Western
An epic tale of three brothers and their father living in the remote wilderness of 1900s USA and how their lives are affected by nature, history, war, and love.
2h 35m Action Drama Adventure
In the year 180, the death of emperor Marcus Aurelius throws the Roman Empire into chaos. Maximus is one of the Roman army's most capable and trusted generals and a key advisor to the emperor. As Marcus' devious son Commodus ascends to the throne, Maximus is set to be executed. He escapes, but is captured by slave traders. Renamed Spaniard and forced to become a gladiator, Maximus must battle to the death with other men for the amusement of paying audiences.
2h 14m Drama Action History War
Joe Enders is a gung-ho Marine assigned to protect a "windtalker" - one of several Navajo Indians who were used to relay messages during World War II because their spoken language was indecipherable to Japanese code breakers.
5.
Alone Yet Not Alone (2013)
1h 43m History Action Drama
Fleeing religious persecution in Germany, the Leininger family seeks a new start in uncharted country - America. It is the mid-1700s and British and French forces are struggling for control over the abundant resources of this new territory. Carving out a homestead can be arduous work, but the Leiningers labor joyfully. Then the unthinkable: In a terrifying raid, Delaware warriors kidnap the two young Leininger daughters and attempt to indoctrinate them into native culture. Through their ordeal they never lose hope and "their faith becomes their freedom".
6.
Dances with Wolves (1990)
3h 1m Adventure Drama Western
Wounded Civil War soldier, John Dunbar tries to commit suicide—and becomes a hero instead. As a reward, he's assigned to his dream post, a remote junction on the Western frontier, and soon makes unlikely friends with the local Sioux tribe.
2h 58m Action Drama History War
Enraged at the slaughter of Murron, his new bride and childhood love, Scottish warrior William Wallace slays a platoon of the local English lord's soldiers. This leads the village to revolt and, eventually, the entire country to rise up against English rule.
2h 45m Drama History War Action
After proving himself on the field of battle in the French and Indian War, Benjamin Martin wants nothing more to do with such things, preferring the simple life of a farmer. But when his son Gabriel enlists in the army to defend their new nation, America, against the British, Benjamin reluctantly returns to his old life to protect his son.
2h 14m Action Adventure Drama Romance
The timeless tale of King Arthur and the legend of Camelot are retold in this passionate period drama. Arthur is reluctant to hand the crown to Lancelot, and Guinevere is torn between her loyalty to her husband and her growing love for his rival. But Lancelot must balance his loyalty to the throne with the rewards of true love.
2h 37m Western Drama Adventure
In the 1820s, a frontiersman, Hugh Glass, sets out on a path of vengeance against those who left him for dead after a bear mauling.
11.
Robin and Marian (1976)
1h 46m Action Adventure Drama Romance
Robin Hood, aging none too gracefully, returns exhausted from the Crusades to woo and win Maid Marian one last time.
12.
Jeremiah Johnson (1972)
1h 48m Adventure Western
A mountain man who wishes to live the life of a hermit becomes the unwilling object of a long vendetta by Indians when he proves to be the match of their warriors in one-to-one combat on the early frontier.
2h 19m Action Adventure Drama Thriller
Set in the Mayan civilization, when a man's idyllic presence is brutally disrupted by a violent invading force, he is taken on a perilous journey to a world ruled by fear and oppression where a harrowing end awaits him. Through a twist of fate and spurred by the power of his love for his woman and his family he will make a desperate break to return home and to ultimately save his way of life.
explore
Check out more list from our community