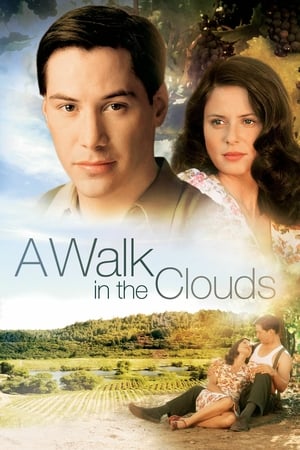 13 Best Movies Like A Walk In The Clouds ...
If you liked this film , you will for sure love these too! In this collection we highlight some of the best films that share a very similar premise to 'A Walk in the Clouds', and are worth checking out.
1h 55m Drama Romance War
While Sergeant John Tyree is home on two weeks leave from Germany, he meets Savannah after he dives into the ocean to retrieve Savannah's purse that had fallen off a pier. John eventually falls in love with Savannah, who promises to write to him until he returns from overseas.
2.
The Longest Ride (2015)
2h 8m Drama Romance
The lives of a young couple intertwine with a much older man as he reflects back on a lost love while he's trapped in an automobile crash.
2h Drama Romance
After a bleak childhood, Jane Eyre goes out into the world to become a governess. As she lives happily in her new position at Thornfield Hall, she meet the dark, cold, and abrupt master of the house, Mr. Rochester. Jane and her employer grow close in friendship and she soon finds herself falling in love with him. Happiness seems to have found Jane at last, but could Mr. Rochester's terrible secret be about to destroy it forever?
4.
Last Chance Harvey (2008)
1h 51m Drama Romance
After she discovers that her boyfriend has betrayed her, Hilary O'Neil is looking for a new start and a new job. She begins to work as a private nurse for a young man suffering from blood cancer. Slowly, they fall in love, but they always know their love cannot last because he is destined to die.
1h 55m Drama Romance
With their father away as a chaplain in the Civil War, Jo, Meg, Beth and Amy grow up with their mother in somewhat reduced circumstances. They are a close family who inevitably have their squabbles and tragedies. But the bond holds even when, later, male friends start to become a part of the household.
7.
Message in a Bottle (1999)
2h 11m Romance Drama
A woman finds a romantic letter in a bottle washed ashore and tracks down the author, a widowed shipbuilder whose wife died tragically early. As a deep and mutual attraction blossoms, the man struggles to make peace with his past so that he can move on and find happiness.
8.
The Painted Veil (2006)
2h 5m Romance Drama
A British medical doctor fights a cholera outbreak in a small Chinese village, while also being trapped at home in a loveless marriage to an unfaithful wife.
9.
Music from Another Room (1998)
1h 44m Comedy Drama Romance
Music From Another Room is a romantic comedy that follows the exploits of Danny, a young man who grew up believing he was destined to marry the girl he helped deliver as a five year old boy when his neighbor went into emergency labor. Twenty-five years later, Danny returns to his hometown and finds the irresistible Anna Swann but she finds it easy to resist him since she is already engaged to dreamboat Eric, a very practical match. In pursuit of Anna, Danny finds himself entangled with each of the eccentric Swanns including blind, sheltered Nina, cynical sister Karen, big brother Bill and dramatic mother Grace as he fights to prove that fate should never be messed with and passion should never be practical.
10.
Like Water for Chocolate (1992)
1h 45m Drama Romance
Tita is passionately in love with Pedro, but her controlling mother forbids her from marrying him. When Pedro marries her sister, Tita throws herself into her cooking and discovers she can transfer her emotions through the food she prepares, infecting all who eat it with her intense heartbreak.
1h 50m Drama Romance
A small town girl is caught between dead-end jobs. A high-profile, successful man becomes wheelchair bound following an accident. The man decides his life is not worth living until the girl is hired for six months to be his new caretaker. Worlds apart and trapped together by circumstance, the two get off to a rocky start. But the girl becomes determined to prove to the man that life is worth living and as they embark on a series of adventures together, each finds their world changing in ways neither of them could begin to imagine.
12.
Nights in Rodanthe (2008)
1h 37m Drama Romance
Adrienne is trying to decide whether to stay in her unhappy marriage or not, and her life changes when Paul, a doctor who is travelling to reconcile with his estranged son, checks into an inn where she is staying.
1h 53m Drama Romance
Still reeling from a heartbreaking family event and his parents' subsequent divorce, Tyler Hawkins discovers a fresh lease on life when he meets Ally Craig, a gregarious beauty who witnessed her mother's death. But as the couple draws closer, the fallout from their separate tragedies jeopardizes their love.
explore
Check out more list from our community