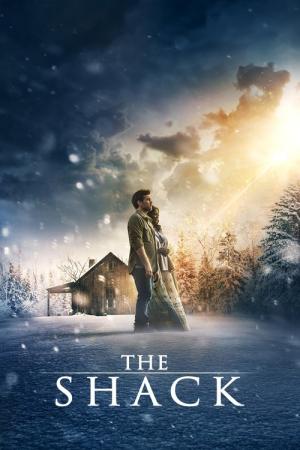 11 Best Movies Like The Shack ...
If you liked this one , you will for sure love these too! In this collection we highlight some of the best films that share a very similar premise to 'The Shack', and are worth checking out.
A teenager journeys through a series of foster homes after her mother goes to prison for committing a crime of passion.
1h 49m
Director: Peter Kosminsky
Novel: Janet Fitch
Screenplay: Mary Agnes Donoghue
Drama
A suburban couple's ordinary lives are rocked by the sudden discovery that their children possess mutant powers. Forced to go on the run from a hostile government, the family joins up with an underground network of mutants and must fight to survive.
45m
Action & Adventure Drama Sci-Fi & Fantasy
4.
A Christmas Carol (1999)
5.
Stand Clear of the Closing Doors (2013)
7.
The Tree of Life (2011)
The impressionistic story of a Texas family in the 1950s. The film follows the life journey of the eldest son, Jack, through the innocence of childhood to his disillusioned adult years as he tries to reconcile a complicated relationship with his father. Jack finds himself a lost soul in the modern world, seeking answers to the origins and meaning of life while questioning the existence of faith.
2h 19m
Director, Writer: Terrence Malick
Drama Fantasy
8.
The Kite Runner (2007)
In Albany, the marriage of Caleb and Catherine Holt is in crisis and they decide to divorce. However, Caleb's father, John, proposes that his son delays their separation process for forty days and follow a procedure called "The Love Dare" to make them love each other again.
2h 2m
Director, Story: Alex Kendrick
Story: Stephen Kendrick
Drama Romance
10.
Saved by Grace (2016)
A retired police officer, despondent over the loss of his family, contemplates a dramatic decision which will change his life forever, until he meets a mysterious woman who, through her personal stories, gives him a reason to re-examine what is most important to him.
1h 25m
Director, Screenplay: Johnny Remo
Screenplay: Kenneth Lemm
Screenplay: Lance Bachelder
Drama
11.
Every Thing Will Be Fine (2015)
explore
Check out more list from our community