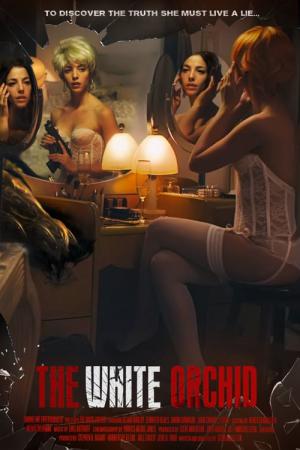 19 Best Dying To Remember ...
If you liked this movie , you will for sure love these too! In this list we highlight some of the best films that share a very similar mood to '', and are worth checking out.
3.
Criminal Passion (1994)
4.
Terror Stalks the Class Reunion (1992)
1h 23m Thriller Crime Drama Mystery
Shot in reverse day-by-day through a week—a local sheriff embarks on a quest to unlock the mystery of three small-town criminals and a bank heist gone wrong.
Bernard Salzmann's thriller Assumed Killer tells the tale of a reporter investigating a serial killer. After she suffers an accident and becomes an amnesiac, she begins to suspect her husband may be the person responsible for the brutal slayings
1h 47m Thriller Romance Mystery
In 1949 composer Roman Strauss is executed for the vicious murder of his wife Margaret with a pair of scissors. In 1990s Los Angeles a mute amnesiac woman shows up at an orphanage and private eye Mike Church is called in to investigate. Under hypnosis both the woman and Church seem to have a strange link back to the Strauss murder.
Publisher Will Atenton quits a lucrative job in New York to relocate his wife, Libby, and their daughters to a quaint town in New England. However, as they settle into their home the Atentons discover that a woman and her children were murdered there, and the surviving husband is the town's prime suspect. With help from a neighbor who was close to the murdered family, Will pieces together a horrifying chain of events.
11.
Whispers in the Dark (1992)
Psychiatrist Ann Hecker is ending one relationship and possibly starting an important new one, while finding that some of the sexual exploits her patients relate are weighing on her. Turning to a married friend from her research days for guidance, she finds his help increasingly important when a female patient is murdered and it turns out that her new boyfriend was also seeing the dead woman.
12.
Evidence of Blood (1998)
1h 48m Thriller
San Francisco heiress Page Forrester is brutally murdered in her remote beach house. Her husband Jack is devastated by the crime but soon finds himself accused of her murder. He hires lawyer Teddy Barnes to defend him, despite the fact she hasn't handled a criminal case for many years. There's a certain chemistry between them and Teddy soon finds herself defending the man she loves.
15.
Don&`t Say a Word (2001)
17.
The Cabinet of Dr. Caligari (2005)
18.
Nobel's Last Will (2012)
1h 30m Thriller
While covering the annual Nobel Banquet for tabloid Kvällspressen, crime reporter Annika Bengtzon witnesses a spectacular murder right in front of her. Two people are shot, one of them the controversial Laureate in Medicine, Aaron Wiesel. Annika is the key witness and is bound by the police not to disclose anything she has seen. A terrorist group with connections to the Middle East quickly admits responsibility for the murder. International press is all over the story, as are the police.
explore
Check out more list from our community