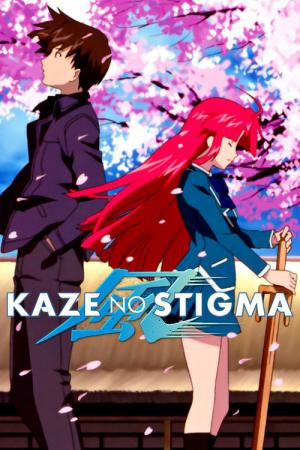 14 Best Animes Like Sekirei ...
If you liked this movie , you will definitely love these too! In this selection we highlight some of the best films that share a very similar mood to '', and are worth checking out.
1.
High School DxD (2012)
24m Animation Action & Adventure Comedy Sci-Fi & Fantasy
The story follows Issei Hyōdō, a dim-witted, lecherous second-year high school student who is killed by a girl on his first date ever. Issei is reincarnated as a devil, and from that day forward, he serves as an underling of Riasu, a high-level devil who is also the prettiest girl on Issei's campus.
24m Animation Comedy Sci-Fi & Fantasy
The story is about Yuuki Rito, a high-school boy who cannot confess to the girl of his dreams, Sairenji Haruna. One day when coming home and sulking in the bath-tub a mysterious, nude girl, appears out of nowhere. Her name is Lala and she comes from the planet Deviluke, where she is the heir to the throne. Her father wants her to return to her home planet so she can marry one of the husband candidates, but she decides that she wants to marry Rito in order to stay on Earth.
3.
So, I Can't Play H! (2012)
24m Action & Adventure Animation Comedy
Kaga Ryousuke, a helplessly romantic teenager, was walking in the rain when he sees a beautiful girl with red eyes drenched in the rain. Everyone was avoiding her, but Ryousuke was taught to treasure women so he offered his help by letting her dry off at his home. Ryousuke can't imagine that this mysterious girl would stab him in the chest and leave him to die… Or did she? Who is this pretty girl and what does she want with him?
25m Animation Comedy Action & Adventure
The story takes place in Japan in the early 21st century, in an alternate reality where the Tokugawa Shogunate has remained in power. In this reality, student councils are tasked with oppressing schools. Yagyuu Muneakira is a high school student who rebels against his student council with the help of girls who've had the names of famous samurai heroes passed on to them.
24m Action & Adventure Animation Comedy Sci-Fi & Fantasy
Tsuchimikado Harutora was born into a prestigious Onmyoji family, but he can't see "spirit energy". Therefore, he's been enjoying a peaceful daily life with his friends at an Onmyo branch school. One day, his childhood friend Tsuchimikado Natsume, heir to the head family, suddenly appears. Will this cause his destiny spring into motion!?
6.
Arifureta: From Commonplace to World's Strongest (2019)
24m Animation Action & Adventure Sci-Fi & Fantasy
Seventeen-year-old Hajime Nagumo is your average, everyday otaku. However, his simple life of pulling all-nighters and sleeping in school is suddenly turned upside down when he, along with the rest of his class, is summoned to a fantasy world! They're treated like heroes and tasked with the duty of saving the human race from utter extinction. But what should have been any otaku's wet dream quickly turns into Hajime's nightmare. While the rest of his class are blessed with godlike powers, Hajime's job, Synergist, only has a single transmutation skill. Ridiculed and bullied by his classmates for being weak, he soon finds himself in despair. Will he be able to survive in this dangerous world of monsters and demons with only a glorified blacksmith's level of strength?
7.
Dragon Ball Super (2015)
24m Animation Action & Adventure Sci-Fi & Fantasy
With Majin Boo defeated half-a-year prior, peace returns to Earth, where Son Goku (now a radish farmer) and his friends now live peaceful lives. However, a new threat appears in the form of Beerus, the God of Destruction. Considered the most terrifying being in the entire universe, Beerus is eager to fight the legendary warrior seen in a prophecy foretold decades ago known as the Super Saiyan God. The series retells the events from the two Dragon Ball Z films, Battle of Gods and Resurrection 'F' before proceeding to an original story about the exploration of alternate universes.
8.
Full Metal Panic! (2002)
25m Animation Sci-Fi & Fantasy
Kaname Chidori's one of the most popular girls at her high school – unfortunately, it's her growing popularity off campus she should be worrying about. Unbeknownst to Kaname, terrorists are plotting her abduction, believing she possesses the rare and coveted abilities of "the Whispered." That's where Sousuke Sagara enters the picture. He's a hotshot soldier from the clandestine counter-terrorist organization known as Mithril – and he's going undercover at Kaname's school to try and keep her safe. He may be an ace in the cockpit of an Arm Slave mech, but there's no training in the world that could prepare him for the warzone of high school.
9.
Queen's Blade (2009)
50m Documentary Drama
The Queen was a 2009 British drama-documentary showing Queen Elizabeth II at different points during her life. Broadcast on Channel 4 over five consecutive nights from 29 November 2009, the Queen was portrayed by a different actress in each episode. The Queen was portrayed by Emilia Fox, Samantha Bond, Susan Jameson, Barbara Flynn and Diana Quick. Katie McGrath played Princess Margaret in the first episode and Lesley Manville played Margaret Thatcher in the third episode. The series was co-funded by the American Broadcasting Company, the network which aired the series in the US.This reunited Emilia Fox and Katie McGrath who had played sisters in BBC One's Merlin.
10.
Sword Art Online (2012)
24m Animation Sci-Fi & Fantasy Action & Adventure
In the near future, a Virtual Reality Massive Multiplayer Online Role-Playing Game (VRMMORPG) called Sword Art Online has been released where players control their avatars with their bodies using a piece of technology called Nerve Gear. One day, players discover they cannot log out, as the game creator is holding them captive unless they reach the 100th floor of the game's tower and defeat the final boss. However, if they die in the game, they die in real life. Their struggle for survival starts now...
11.
Dragon Ball Z Kai (2009)
26m Sci-Fi & Fantasy Animation Action & Adventure Comedy
Rejoin Goku and his friends in a series of cosmic battles! Toei has redubbed, recut, and cleaned up the animation of the original 1989 animated series. The show's story arc has been refined to better follow the comic book series on which it is based. The show also features a new opening and ending. In the series, martial artist Goku, and his various friends, battle increasingly powerful enemies to defend the world against evil. Can Earth's defender defeat demons, aliens, and other villains?
25m Animation Action & Adventure Comedy
Pretty Cure, known in Japan as Futari wa Pretty Cure, is a Japanese magical girl anime series The theme of the series revolves around Yin and Yang, which explains the relationship between Nagisa and Honoka trying to work together as Pretty Cures.
explore
Check out more list from our community