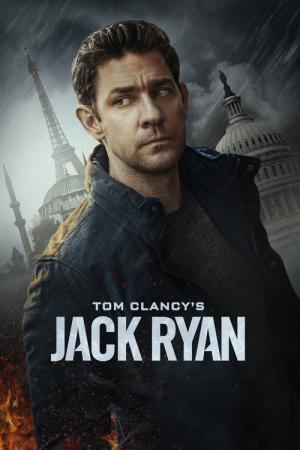 12 Best Shows Like Jack Ryan ...
If you liked this film , you will probably love these too! In this list we highlight some of the best films that share a very similar premise to 'Tom Clancy's Jack Ryan', and are worth checking out.
1h Action & Adventure
A contemporary spy series that follows Daniel Miller, an undercover agent at the CIA station in Berlin, Germany.
43m Drama Crime Mystery
Raymond "Red" Reddington, one of the FBI's most wanted fugitives, surrenders in person at FBI Headquarters in Washington, D.C. He claims that he and the FBI have the same interests: bringing down dangerous criminals and terrorists. In the last two decades, he's made a list of criminals and terrorists that matter the most but the FBI cannot find because it does not know they exist. Reddington calls this "The Blacklist". Reddington will co-operate, but insists that he will speak only to Elizabeth Keen, a rookie FBI profiler.
3.
Designated Survivor (2016)
42m Drama War & Politics
Tom Kirkman, a low-level cabinet member is suddenly appointed President of the United States after a catastrophic attack during the State of the Union kills everyone above him in the Presidential line of succession.
53m Crime Drama
Young CIA analyst Joe Turner has his idealism tested when he learns that the CIA has been using an algorithm he developed to spy on American citizens, leading the organization to a terrorist plot that threatens the lives of millions. Inspired by Sydney Pollack's 1975 political thriller Three Days of the Condor.
5.
American Odyssey (2015)
45m Drama
In this "Traffic"-like action drama, an international conspiracy explodes when three strangers' lives unexpectedly collide - a female soldier, a corporate lawyer and a political activist.
50m Sci-Fi & Fantasy
After 250 years on ice, a prisoner returns to life in a new body with one chance to win his freedom: by solving a mind-bending murder.
7.
Jack Ryan: Shadow Recruit (2014)
1h 45m Action Drama Thriller
Jack Ryan, as a young covert CIA analyst, uncovers a Russian plot to crash the U.S. economy with a terrorist attack.
8.
The Enemy Within (2019)
43m Drama Crime
Erica Shepherd is a brilliant former CIA operative, now known as the most notorious traitor in American history serving life in a Supermax prison. Against every fiber of his being but with nowhere else to turn, FBI Agent Will Keaton enlists Shepherd to help track down a fiercely dangerous and elusive criminal she knows all too well. While Shepherd and Keaton have different motivations for bringing the enemy to justice, they both know that to catch a spy… they must think like one.
45m Action & Adventure Drama
24 is an American television series produced for the Fox network and syndicated worldwide, starring Kiefer Sutherland as Counter Terrorist Unit agent Jack Bauer. Each 24-episode season covers 24 hours in the life of Bauer, using the real time method of narration.
10.
Dying of the Light (2014)
1h 34m Thriller Drama
Evan Lake, a veteran CIA agent, has been ordered to retire. But when his protégé uncovers evidence that Lake's nemesis, the terrorist Banir, has resurfaced, Lake goes rogue, embarking on a perilous, intercontinental mission to eliminate his sworn enemy.
55m Drama Action & Adventure Crime War & Politics
CIA officer Carrie Mathison is tops in her field despite being bipolar, which makes her volatile and unpredictable. With the help of her long-time mentor Saul Berenson, Carrie fearlessly risks everything, including her personal well-being and even sanity, at every turn.
43m Mystery Action & Adventure Drama
Becca Winstone learns that her son, Michael, disappears while studying abroad, and it's a race against time when she travels to Europe to track him down. A surprising turn of events reveals just how far one mother will go to protect her family. Exotic locations and thrilling twists will keep you riveted in "Missing."
explore
Check out more list from our community