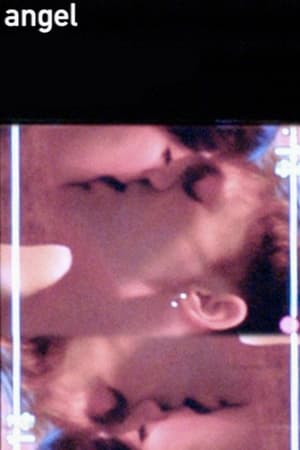 14 Best Tv Shows Like Angel ...
If you liked this film , you will definitely love these too! In this collection we highlight some of the best films that share a very similar mood to 'Angel', and are worth checking out.
1.
The Prophecy: Uprising (2005)
1h 30m Action Drama Fantasy Science Fiction Thriller
Captured by a secret society known as the Faith and mentally controlled with a powerful spell, ancient demoness Lilith now lives as a young woman with no memory of her agless past. However, the terrifying plague unleashed by a rampaging monster, the Demonicos, forces one human to recruit her mystical power known as the Darklight to fight this terrifying beast...
1h 54m Fantasy Action Thriller
Among normal humans live the "Others" possessing various supernatural powers. They are divided up into the forces of light and the forces of the dark, who signed a truce several centuries ago to end a devastating battle. Ever since, the forces of light govern the day while the night belongs to their dark opponents. In modern day Moscow the dark Others actually roam the night as vampires while a "Night Watch" of light forces, among them Anton, the movie's protagonist, try to control them and limit their outrage
43m Mystery Crime Drama Sci-Fi & Fantasy
Mick St. John is a captivating, charming and immortal private investigator from Los Angeles, who defies the traditional blood-sucking norms of his vampire tendencies by using his wit and powerful supernatural abilities to help the living.
1h Action & Adventure Drama Sci-Fi & Fantasy
A man struggling with his faith is haunted by the sins of his past but is suddenly thrust into the role of defending humanity from the gathering forces of darkness.
1h Sci-Fi & Fantasy Drama
True Blood is an American television drama series created and produced by Alan Ball. It is based on The Southern Vampire Mysteries series of novels by Charlaine Harris, detailing the co-existence of vampires and humans in Bon Temps, a fictional, small town in northwestern Louisiana. The series centers on the adventures of Sookie Stackhouse, a telepathic waitress with an otherworldly quality.
1h 56m Action Fantasy Horror
A scientific exploration in search of a new energy source unleashes a group of powerful demons who begin possessing human bodies and destroying civilization. Close friends Akira (Hisato Izaki) and Ryo (Yusuke Izaki) wind up on different sides of this epic struggle. Akira's inner strength allows him to maintain his identity and fight for good, but the weaker Ryo is completely overtaken by Satan himself.
42m Mystery Sci-Fi & Fantasy Action & Adventure
Vanessa Helsing, the daughter of famous vampire hunter and Dracula nemesis Abraham Van Helsing is resurrected five years in the future to find out that vampires have taken over the world and that she possesses unique power over them. She is humanity's last hope to lead an offensive to take back what has been lost.
2h 2m Fantasy Action Thriller
Vampires and werewolves have waged a nocturnal war against each other for centuries. But all bets are off when a female vampire warrior named Selene, who's famous for her strength and werewolf-hunting prowess, becomes smitten with a peace-loving male werewolf, Michael, who wants to end the war.
10.
The Twilight Saga: Eclipse (2010)
2h 4m Adventure Fantasy Drama Romance
Bella once again finds herself surrounded by danger as Seattle is ravaged by a string of mysterious killings and a malicious vampire continues her quest for revenge. In the midst of it all, she is forced to choose between her love for Edward and her friendship with Jacob, knowing that her decision has the potential to ignite the ageless struggle between vampire and werewolf. With her graduation quickly approaching, Bella is confronted with the most important decision of her life.
42m Action & Adventure Drama Sci-Fi & Fantasy
When Clary Fray's mother has disappeared, Clary joins a band of Shadowhunters; demon killing hunters, and gets caught up in a plan to save the world.
13.
The Vampire Diaries (2009)
43m Drama Sci-Fi & Fantasy
The story of two vampire brothers obsessed with the same girl, who bears a striking resemblance to the beautiful but ruthless vampire they knew and loved in 1864.
1h 57m Fantasy Horror Action Thriller
A rare mutation has occurred within the vampire community - The Reaper. A vampire so consumed with an insatiable bloodlust that they prey on vampires as well as humans, transforming victims who are unlucky enough to survive into Reapers themselves. Blade is asked by the Vampire Nation for his help in preventing a nightmare plague that would wipe out both humans and vampires.
explore
Check out more list from our community