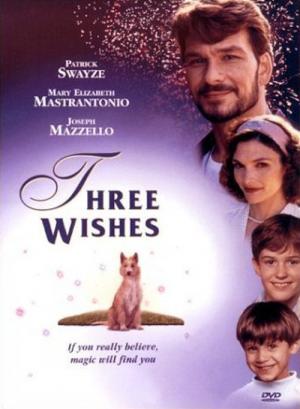 7 Best The Gifted One ...
If you liked this film , you will probably love these too! In this list we highlight some of the best films that share a very similar mood to '', and are worth checking out.
1.
Cirque du Soleil: Worlds Away (2012)
1h 31m Fantasy Family Music Drama
An original story featuring performances by Cirque du Soleil. A young woman is entranced by an Aerialist. When they fall into the dreamlike world of Cirque du Soleil and are separated, they travel through the different tent worlds trying to find each other.
2.
Hidden Beauties (1999)
1h 17m Fantasy Science Fiction
Three gorgeous beauties awaken from an ancient nap and immediately begin making up for lost time, engaging in as many passionate encounters as time will allow.
The Otherworld is an original story and mystical tale inspired by Celtic mythology and Irish legends. One of the most fascinating characters in Celtic mythology, the Warrior Lugh, crosses Woodland heading to Tara to join the court of King Nuada and the Tuatha De Danann. Nuada and his kingdom are at this time oppressed by the Fomorian tribe, and trying to retaliate for their land and freedom. During Lugh's travel, he is bewitched by a faerie (Immrama) to a Beltane celebration, when the line between the human and fairy world are vulnerable and Lugh crosses unaware to The Otherworld - the fairy realm. Lugh and Immrama fall in love. However, they live in different times and worlds...
4.
Journey to Promethea (2010)
1h 23m Action Fantasy Science Fiction
A tyrannical king reigns over his kingdom with an iron fist, but there is hope. A prophecy foretold long ago states that a boy will rise up against the oppressive regime and lead his people to the promised land of Promethea. This is the action-packed journey of one boy that sparks a rebellion that ignites a vicious clash of that sparks a rebellion that ignites a vicious clash of can emerge alive and victorious.
5.
Drawing Restraint 9 (2005)
2h 15m Fantasy
The film concerns the theme of self-imposed limitation and continues Matthew Barney's interest in religious rite, this time focusing on Shinto
Thanks to an untimely demise via drowning, a young couple end up as poltergeists in their New England farmhouse, where they fail to meet the challenge of scaring away the insufferable new owners, who want to make drastic changes. In desperation, the undead newlyweds turn to an expert frightmeister, but he's got a diabolical agenda of his own.
explore
Check out more list from our community