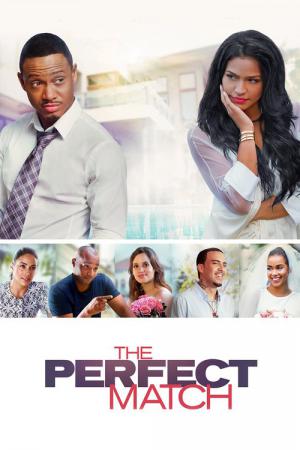 19 Best Movies Like The Perfect Match ...
If you liked this film , you will for sure love these too! In this list we highlight some of the best films that share a very similar premise to '', and are worth checking out.
1.
Divorce Invitation (2012)
'Divorce Invitation' centers on Mike Christian, a happily married man who runs into his high school sweetheart Alex, and after all these years, sparks still fly. When Mike is determined Alex is his true soul mate, he realizes he has a huge problem-he signed an iron-clad pre-nuptial agreement and his wife will not let him out of the marriage
Robert picked the wrong time to meet his soul mate! After being fired from his own father's company, he feels like his luck has run out - until Morgan enters into his life.
Evicted from his apartment, James has to move in with his girlfriend of 3 months. He quickly discovers that she's everything he never wanted in a woman. His only option is to get her to break up with him -- but still let him sleep on the couch.
A young woman is in Orlando visiting her ailing mother. During the course of her stay, she discovers the true nature of her fiancé, which propels her into a state of dismay. Her only refuge is a local pet shop owner who steals her heart with his natural charm and his lovable inventory.
1h 36m Comedy
Pledging to keep herself from being the oldest and the only woman in her entire family never to wed, Montana embarks on a thirty-day, thirty-thousand-mile expedition to charm a potential suitor into becoming her fiancé.
7.
Unofficially Yours (2012)
8.
I&`m Through with White Girls (2007)
9.
My Man Is a Loser (2014)
1h 35m Comedy
When it comes to women, playboy Mike has all the right moves. So when Mike's buddies ask for advice on how to reconnect with their wives, Mike figures he'll share some secrets and help the guys regain their marriage mojo. But when Mike's lessons start backfiring with hilarious results, it takes a beautiful, no-nonsense friend to show Mike he still has a thing or two to learn about relationships.
The story of Angela, an ambitious, image-conscious businesswoman working for over-demanding boss Mary. When Angela becomes unexpectedly pregnant at the peak of her career, her life with her divorce attorney husband, Curtis, is turned upside-down.
13.
How to Lose a Guy in 10 Days (2003)
It's the battle of wills, as Andie (Kate Hudson) needs to prove she can dump a guy in 10 days, whereas Ben (Matthew McConaughey) needs to prove he can win a girl in 10 days. Now, the clock is ticking - and the wildly entertaining comedy smash is off and running in this irresistible tale of sex, lies and outrageous romantic fireworks!
14.
The Dramatics: A Comedy (2015)
An average guy meets an actress who is more beautiful than he could ever imagine. But then a pesky girl materializes to make his life a living hell. His perfect girlfriend now thinks that he is involved with this Caprice.
Lance Valenteen (David Boreanaz) makes a living as "Mr. Fix It," a man who gets hired by men that have just recently been dumped by their girlfriend. Lance dates the guys' ex-girlfriend and becomes the worst date possible, sending the girl back into her ex-boyfriends arms. But when Lance gets hired by Bill Smith (Pat Healy) to get Sophia Fiori (Alana De La Garza) back, Lance, for the first time, starts falling for one of his marks.
17.
Mato sem Cachorro (2013)
1h 41m Comedy
The day a man almost runs-over a puppy, he meets the love of his life. The couple and their dog live the dream, until she wants out.
Wendell, a neurotic, aimless twentysomething, struggles to figure out which girl he really belongs with: Joanna, the best girl he's ever known, or Vicky, the worst. His friend, Dave, helps him sort through his thoughts as Wendell discovers not only who he should be with, but who he truly is under all that neuroses.
explore
Check out more list from our community