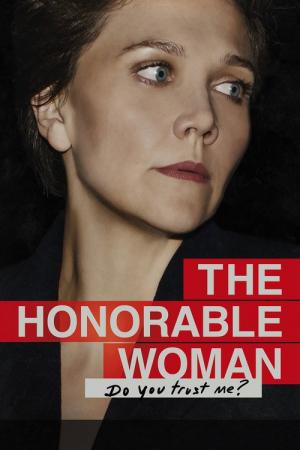 17 Best Shows Like Tyrant ...
If you liked this movie , you will for sure love these too! In this list we highlight some of the best films that share a very similar mood to '', and are worth checking out.
1.
American Odyssey (2015)
45m Drama
In this "Traffic"-like action drama, an international conspiracy explodes when three strangers' lives unexpectedly collide - a female soldier, a corporate lawyer and a political activist.
45m Drama Action & Adventure
The series follows John Porter, a former British Special Forces soldier, who is drafted back into service by Section 20, a fictional branch of the Secret Intelligence Service.
1h Mystery Drama
Exile is a British psychological thriller television series dealing with the topic of Alzheimer's disease against a background of corruption. It stars John Simm and Jim Broadbent and was broadcast on BBC One. The series received varyingly positive reviews.John Simm received a BAFTA nomination for his role as Tom Ronstadt, as did the director John Alexander.
45m Drama
Hidden from the view of the public - and even from the President - there is a top secret agent who is trained and ready to serve, deployed only at the careful discretion of the Vice President.
42m Drama
A high-octane suspense drama that centers on Dr. Ellen Sanders, a premier surgeon thrust into a chilling political conspiracy when she and her family are held captive in their home by rogue FBI Agent Duncan Carlisle, a desperate man doing the wrong thing for the right reasons, who orders Dr. Sanders to assassinate the President when she operates on him.
1h Action & Adventure
Samantha Hunter suspects someone within the private intelligence agency she works at tried to kill her and she seeks to uncover the person behind it.
8.
State of Affairs (2014)
1h Drama
Each day the President is faced with dozens of life and death decisions, and to prioritize the biggest international crises facing the country, one top CIA analyst - Charleston Tucker - assembles the President's Daily Briefing.This list of the most vital security issues facing the nation brings with it moral and political judgment calls for Charleston and her trusted group of brilliant analysts at the agency. Aside from the political minefields she has to walk, Charlie has a close personal relationship with the President because she was once engaged to her son before a tragic terrorist attack took his life. Charlie survived that attack and is now determined to bring the perpetrators to justice.Navigating a complex personal life and a pressure-cooker profession is, of course, a challenge, and Charlie sometimes engages in boundary-pushing behavior to avoid facing her grief. But when the clock strikes 2 a.m., she is all about her job - protecting her nation, serving her president and still trying to get to the bottom of her fiancé's murder that will reveal itself as a shocking mystery.
1h Drama
When Marta Walraven's mob husband is brutally murdered, she takes on gangsters and the FBI to unveil the truth about his death. As she digs into this dark underworld, she'll test her own strength, relying on her resourcefulness, determination and family ties like never before. To get out of this mob, she needs to beat the bad guys at their own deadly game.
10.
Deep Dark Canyon (2013)
1h 30m Action Drama Thriller
Bloom Towne is a small-town sheriff under the thumb of the well-established, deeply influential Mayor Dick Cavanaugh's family. When Bloom's two teenage sons, Nate and Skylar accidentally shoot and kill Dick during a deer-hunt, Bloom's long-held allegiance to the reigning Cavanaugh clan is tested. Skylar (still a minor) decides to take the wrap for his older brother Nate, claiming he fired the fatal shot. The Cavanaugh family's quick retaliation sends Skylar on his way to county jail, soon to be tried as an adult. Desperate and guilt-ridden, Nate breaks Skylar out of jail and sets off a chain of lawless acts, which send them deep into the woods and on the run. Bloom's choice between the law and his sons leads to revelations of old family secrets that threaten to destroy everything he loves.
43m Mystery Action & Adventure Drama
Becca Winstone learns that her son, Michael, disappears while studying abroad, and it's a race against time when she travels to Europe to track him down. A surprising turn of events reveals just how far one mother will go to protect her family. Exotic locations and thrilling twists will keep you riveted in "Missing."
13.
Prisoners of War (2009)
53m Action & Adventure Comedy Drama
A terminally ill French secret service agent is hired by Hydra, a mysterious black ops organization set up by the government, to fight crime by any means necessary and receive experimental treatment in return. Also, his daughter hates him.
15.
A Mother's Son (2012)
1h Crime Drama
A mother suspects that her son could be the killer of a recently found dead girl, and becomes caught in a torturous dilemma of whether to denounce him, or protect him and hide the act.
45m Action & Adventure Drama
Kevin Corcoran is a rugged young Irish immigrant policeman trying to keep the peace in the historical Five Points neighborhood in 1860s New York City while searching for information on the disappearance of his wife and death of his daughter.
explore
Check out more list from our community