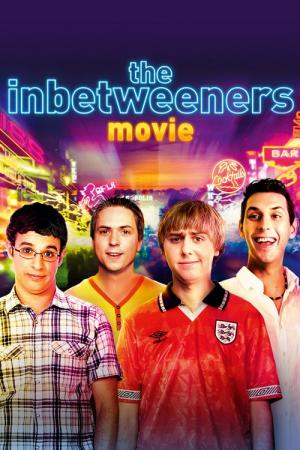 10 Best Shows Like The Inbetweeners ...
If you liked this movie , you will for sure love these too! In this list we highlight some of the best films that share a very similar premise to 'The Inbetweeners Movie', and are worth checking out.
1.
The Inbetweeners 2 (2014)
1h 36m Comedy
Neil, Will and Simon receive an invite from Jay to join him in Australia whilst on his gap year, who promises them it's "the sex capital of the world". With their lives now rather dull compared to their hedonistic school days and legendary lads holiday, it's an offer they can't refuse. Once again, they put growing up temporarily on-hold, and embark on a backpacking holiday of a lifetime in an awful car, inspired by Peter Andre's 'Mysterious Girl'. Will soon finds himself battling with the lads to do something cultural, whilst they focus their attention on drinking, girls, and annoying fellow travelers.
40m Drama Comedy
A group of six students about to embark on the most exciting period of their lives so far: university!
1h 30m Comedy
The adventures of three teenage girls - Inken, Vicky and Lena - and their quest to have their first orgasm.
1h 44m Comedy
In Los Angeles, five high-school friends deal with romance, money, prom, college, sex, bullies, Facebook, fitting in, standing out, and finding themselves.
44m Drama Comedy
Irreverent comedy drama which follows the messy lives, loves, delirious highs and inevitable lows of a group of raucous teenage friends in Bristol.
44m Comedy Drama
Three British graduates blag jobs at an elite American summer camp. The guys want a summer of fun, but they have to set an example to the gorgeous teenage offspring of California's rich and powerful.
7.
I Hate My Teenage Daughter (2011)
22m Comedy
I Hate My Teenage Daughter is an American sitcom that ran on Fox from November 30, 2011 to March 20, 2012. It aired at the 9:30 pm /8:30 pm timeslot after The X Factor. The series stars Jaime Pressly and Katie Finneran. On May 10, 2012, Fox canceled the series. The six remaining episodes subsequently aired in Australia and New Zealand.
8.
The Hard Times of RJ Berger (2010)
30m Comedy
The Hard Times of RJ Berger was an American television comedy series created by David Katzenberg and Seth Grahame-Smith for MTV. The show's central character is RJ Berger an unpopular sophomore at the fictional Pinkerton High School in Ohio who has an exceptionally large penis. Berger's two best friends are Miles Jenner, whose ambitions for popularity cause him to clash with Berger, and goth girl Lily Miran, who has been lusting after Berger for several years. Berger's love interest is Jenny Swanson, a cheerleader who is involved with Max Owens, a popular jock and bully. The show is presented as a coming of age story and has been described by Katzenberg and Grahame-Smith as a blend of the television series The Wonder Years and the film Superbad.The pilot episode premiered on June 6, 2010, and the first season of 12 episodes concluded August 23, 2010. MTV renewed The Hard Times of RJ Berger for a second season, which premiered on March 24, 2011, and concluded on May 30, 2011, but canceled the show that August.
30m Comedy
Comedy series about three young women living in Leeds who've graduated, had a year out, and are now struggling to find a job they're passionate about, a place to live that is half decent and a boyfriend they actually like. A sitcom about making terrible decisions, but having a brilliant time doing it.The show focuses on Meg, her eccentric cousin Bunny and their friend Laura as they discover that life might just be a bit tougher than they had imagined. From demeaning Promotions jobs complete with mad outfits to pursuing the men of their dreams - yet dating the men of their nightmares - the girls face '#FML-worthy' disasters in both their work and personal lives.
1h 28m Comedy
Three high school seniors throw a party to make a name for themselves. As the night progresses, things spiral out of control as word of the party spreads.
explore
Check out more list from our community