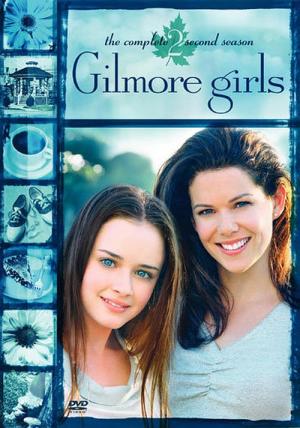 14 Best Shows Like Northern Exposure ...
If you liked this one , you will for sure love these too! In this list we highlight some of the best films that share a very similar premise to '', and are worth checking out.
A movie crew invades a small town whose residents are all too ready to give up their values for showbiz glitz.
An American oil company sends a man to Scotland to buy up an entire village where they want to build a refinery. But things don't go as expected.
After leaving Washington D.C. hospital, plastic surgeon Ben Stone heads for California, where a lucrative practice in Beverly Hills awaits. After a car accident, he's sentenced to perform as the community's general practitioner.
24m Comedy
The story about a blue-collar Boston bar run by former sports star Sam Malone and the quirky and wonderful people who worked and drank there.
Christian Slater is a stranger who comes to a small town. The local citizens think he's up to no good. After bothering him for a while, he blurts out in frustration, that he is there to kill himself.
6.
Mystery, Alaska (1999)
In Mystery, Alaska, life revolves around the legendary Saturday hockey game at the local pond. But everything changes when the hometown team unexpectedly gets booked in an exhibition match against the New York Rangers. When quirky small-towners, slick promoters and millionaire athletes come together.
A female buddy story in which Meg Tilly plays a child-like 20-something who has just walked out on her abusive husband. Darly (Christine Lahti) is fleeing a life as a waitress and stripper and is on her way to Alaska to claim a home and family she abandoned eighteen years earlier after giving birth. The two run into each other on the road and Darly welcomes the company as they head north from Wyoming.
In the unreal world of Sacred Heart Hospital, John "J.D." Dorian learns the ways of medicine, friendship and life.
Based on the novel by Truman Capote, this often-witty coming-of-age drama looks at a young man growing up with an unusual family in the Deep South in the 1940s.
10.
Mapp & Lucia (2014)
1930s comedy drama based on EF Benson's novels, about the rivalry between two women in a quaint village.
11.
The Indian Doctor (2010)
The Indian Doctor is a British television drama set in the summer of 1963. Produced by Rondo Media and Avatar Productions, it was first broadcast on BBC One in 2010. The most recent series began on 27 February 2012 and concluded on 2 March. It is a period comedy drama starring Sanjeev Bhaskar as an Indian doctor who finds work in a South Wales mining village.
Diggers is a coming-of-age story directed by Katherine Dieckmann. It portrays four working-class friends who grow up in The Hamptons, on the South Shore of Long Island, New York, as clam diggers in 1976. Their fathers were clam diggers as well as their grandfathers before them. They must cope with and learn to face the changing times in both their personal lives and their neighborhood.
13.
Ballykissangel (1996)
Ballykissangel is a BBC television drama set in Ireland, produced in-house by BBC Northern Ireland. The original story revolved around a young English Roman Catholic priest as he became part of a rural community. It ran for six series, which were first broadcast on BBC One in the United Kingdom from 1996 to 2001.
explore
Check out more list from our community