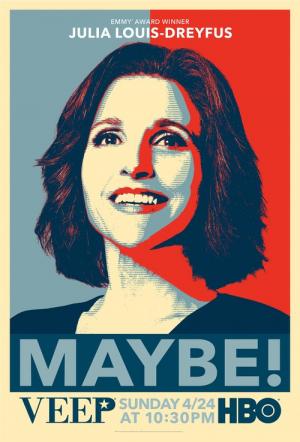 13 Best Shows Like Veep ...
If you liked this one , you will for sure love these too! In this collection we highlight some of the best films that share a very similar mood to '', and are worth checking out.
1.
The Thick of It (2005)
30m Comedy
Set in the corridors of power and spin, the Minister for Social Affairs is continually harassed by Number 10's policy enforcer and dependent on his not-so-reliable team of civil servants.
2.
Parks and Recreation (2009)
22m Comedy
Hilarious ensemble comedy that follows Leslie Knope, a mid-level bureaucrat in the Parks and Recreation Department of Pawnee, Indiana, and her tireless efforts to make her quintessentially American town just a little bit more fun.
Workaholic Mike Flaherty is the Deputy Mayor of New York City, serving as Mayor Randall Winston's key strategist and much-needed handler. Mike runs the city with the help of his oddball staff: an anxious and insecure press secretary; a sexist, boorish chief of staff; an impeccably groomed gay activist running minority affairs; a sharp and efficient, man-crazy accountant; and an idealistic young speechwriter. Like Mike, they are all professionally capable but personally challenged.
22m Comedy
UK Comedy series about two I.T. nerds and their clueless female manager, who work in the basement of a very successful company. When they are called on for help, they are never treated with any respect at all.
1h 46m Comedy
The US President and the UK Prime Minister are planning on launching a war in the Middle East, but—behind the scenes—government officials and advisers are either promoting the war or are trying to prevent it.
27m Comedy
Set inside the offices of the "Nation Building Authority", a newly created government organisation responsible for overseeing major infrastructure projects, Utopia explores that moment when bureaucracy and grand dreams collide. It's a tribute to those political leaders who have somehow managed to take a long-term vision and use it for short-term gain.
30m Comedy
Ben Donovan is a self-involved manager of a second-rate San Diego sports arena who begins to re-evaluate his life on his 40th birthday. Working alongside him is his boss and arena owner, Crystal--attractive, powerful and highly erratic; Alice--the cute, tomboyish marketing director and Ben's friend with benefits; Alonzo--a former basketball player, handsome and unbelievably happy; Ben's assistant, Heather--pretty, sweet, but terrifying because she once lit a boyfriend on fire; Crystal's son, Roman--sweet-faced, clueless and Ben's newest employee; and a hapless operations crew whom Ben refers to collectively as the "Steves."
30m Comedy
A British newscaster moves to Los Angeles with his alcoholic manservant and the baggage of several failed marriages to host a sanctimonious talk show.
1h 35m Comedy
When a presidential candidate dies unexpectedly in the middle of the campaign, the Democratic party unexpectedly picks a Washington, D.C. alderman, Mays Gilliam (Rock) as his replacement .
30m Comedy
The series chronicles the personal life (and the wild lifestyle) of Rebecca Wright, a tough-as-nails judge serving on the Los Angeles County Circuit Court, whose time off the bench is spent partying and displaying a reckless behavior. Her reputation is about to be tamed—and judged—by Robby Shoemaker, a eight-year-old boy whose parents Rebecca put behind bars. He might be the one that can turn Rebecca's life around.
25m Comedy
Comedy about the unlikely friendship that develops between two very different young women who meet waitressing at a diner in trendy Williamsburg, Brooklyn, and form a bond over one day owning their own successful cupcake business. Only one thing stands in their way – they're broke.
explore
Check out more list from our community