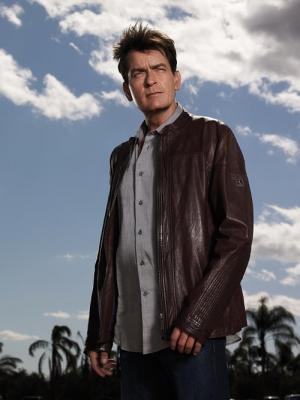 13 Best Movies Like Anger Management ...
If you liked this film , you will for sure love these too! In this selection we highlight some of the best films that share a very similar premise to 'Anger Management', and are worth checking out.
1.
My Boss's Daughter (2003)
When a young man agrees to housesit for his boss, he thinks it'll be the perfect opportunity to get close to the woman he desperately has a crush on – his boss's daughter. But he doesn't plan on the long line of other houseguests that try to keep him from his mission. And he also has to deal with the daughter's older brother, who's on the run from local drug dealers.
1h 23m
Director: David Zucker
Writer: David Dorfman
Comedy Romance
A series of interconnected short films follows a washed-up producer as he pitches insane story lines featuring some of the biggest stars in Hollywood.
1h 30m
Director, Writer: James Gunn
Director, Writer: Patrik Forsberg
Director, Writer: Jonathan van Tulleken
Director, Writer: Will Graham
Director: Peter Farrelly
Director: Steven Brill
Director: Brett Ratner
Director: Rusty Cundieff
Director: Elizabeth Banks
Director: James Duffy
Director: Steve Carr
Director: Griffin Dunne
Writer: Will Carlough
Writer: Olle Sarri
Writer: Greg Pritikin
Writer: Jack Kukoda
Writer: Bill O'Malley
Writer: Rocky Russo
Writer: Claes Kjellstrom
Writer: Jeremy Sosenko
Writer: Bob Odenkirk
Writer: Ricky Blitt
Writer: Matt Portenoy
Writer: Jacob Fleisher
Writer: Jonas Wittenmark
Writer: Tobias Carlson
Writer: Elizabeth Shapiro
Comedy
A high school slacker who's rejected by every school he applies to opts to create his own institution of higher learning, the South Harmon Institute of Technology, on a rundown piece of property near his hometown.
1h 33m
Screenplay, Story: Mark Perez
Director: Steve Pink
Screenplay: Bill Collage
Screenplay: Adam Cooper
Comedy
4.
What About Bob? (1991)
Before going on vacation, self-involved psychiatrist Dr. Leo Marvin has the misfortune of taking on a new patient: Bob Wiley. An exemplar of neediness and a compendium of phobias, Bob follows Marvin to his family's country house. Dr. Marvin tries to get him to leave; the trouble is, everyone loves Bob. As his oblivious patient makes himself at home, Dr. Marvin loses his professional composure and, before long, may be ready for the loony bin himself.
1h 40m
Director: Frank Oz
Screenplay: Tom Schulman
Story: Alvin Sargent
Story: Laura Ziskin
Comedy
6.
Horrible Bosses (2011)
For Nick, Kurt and Dale, the only thing that would make the daily grind more tolerable would be to grind their intolerable bosses into dust. Quitting is not an option, so, with the benefit of a few-too-many drinks and some dubious advice from a hustling ex-con, the three friends devise a convoluted and seemingly foolproof plan to rid themselves of their respective employers... permanently.
1h 38m
Screenplay, Story: Michael Markowitz
Director: Seth Gordon
Screenplay: Jonathan M. Goldstein
Screenplay: John Francis Daley
Comedy Crime
John Bennett, a man whose childhood wish of bringing his teddy bear to life came true, now must decide between keeping the relationship with the bear or his girlfriend, Lori.
1h 47m
Director, Screenplay, Story: Seth MacFarlane
Screenplay: Wellesley Wild
Screenplay: Alec Sulkin
Comedy Fantasy
Billy Madison is the 27 year-old son of Bryan Madison, a very rich man who has made his living in the hotel industry. Billy stands to inherit his father's empire but only if he can make it through all 12 grades, 2 weeks per grade, to prove that he has what it takes to run the family business.
1h 29m
Director: Tamra Davis
Screenplay: Adam Sandler
Screenplay: Tim Herlihy
Comedy
9.
Dumb and Dumberer: When Harry Met Lloyd (2003)
This wacky prequel to the 1994 blockbuster goes back to the lame-brained Harry and Lloyd's days as classmates at a Rhode Island high school, where the unprincipled principal puts the pair in remedial courses as part of a scheme to fleece the school.
1h 25m
Director, Screenplay: Troy Miller
Screenplay, Story: Robert Brener
Writer: Bennett Yellin
Writer: Peter Farrelly
Writer: Bobby Farrelly
Comedy
Following a ridiculously awful flight that leads to his pet's death, Nashawn Wade files a lawsuit against the airline, and wins a multimillion-dollar settlement. Determined to create a better flying experience, Nashawn starts his own airline, one that caters to an African-American clientele. Going into business with a tricked-out plane piloted by the smooth Capt. Mack, the airline hits a snag when it has to deal with the family of Elvis Hunkee.
1h 26m
Director: Jessy Terrero
Screenplay: Chuck Wilson
Screenplay: Bo Zenga
Romance Comedy
11.
Couples Retreat (2009)
Four couples, all friends, descend on a tropical island resort. Though one husband and wife are there to work on their marriage, the others just want to enjoy some fun in the sun. They soon find, however, that paradise comes at a price: Participation in couples therapy sessions is mandatory. What started out as a cut-rate vacation turns into an examination of the common problems many face.
1h 53m
Director: Peter Billingsley
Screenplay: Dana Fox
Screenplay: Vince Vaughn
Screenplay: Jon Favreau
Comedy Romance
Lenny has relocated his family back to the small town where he and his friends grew up. This time around, the grown ups are the ones learning lessons from their kids on a day notoriously full of surprises—the last day of school.
1h 41m
Characters, Writer: Fred Wolf
Characters, Writer: Adam Sandler
Director: Dennis Dugan
Writer: Tim Herlihy
Comedy
13.
School for Scoundrels (2006)
A young guy short on luck, enrolls in a class to build confidence to help win over the girl of his dreams, which becomes complicated when his teacher has the same agenda.
1h 40m
Author, Screenplay: Scot Armstrong
Author, Director: Todd Phillips
Author: Hal E. Chester
Author: Patricia Moyes
Novel: Stephen Potter
Comedy Drama Romance
explore
Check out more list from our community