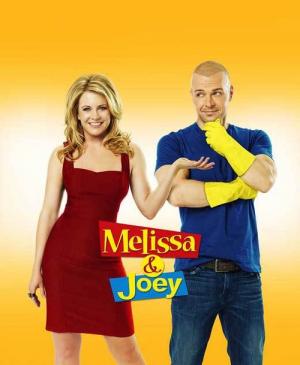 10 Best Shows Like Melissa And Joey ...
If you liked this one , you will definitely love these too! In this selection we highlight some of the best films that share a very similar mood to 'Melissa & Joey', and are worth checking out.
25m Comedy
The Pritchett-Dunphy-Tucker clan is a wonderfully large and blended family. They give us an honest and often hilarious look into the sometimes warm, sometimes twisted, embrace of the modern family.
2.
The Jim Gaffigan Show (2015)
23m Comedy
Comedy about a husband and wife trying to raise their five kids in a New York two-bedroom apartment.
24m Comedy
Fran, fresh out of her job as a bridal consultant in her boyfriend's shop, first appears on the doorstep of Broadway producer Maxwell Sheffield peddling cosmetics, and quickly stumbled upon the opportunity to become The Nanny for his three children. But soon Fran, with her offbeat nurturing and no-nonsense honesty, touches Maxwell as well as the kids.
23m Comedy
A family man struggles to gain a sense of cultural identity while raising his kids in a predominantly white, upper-middle-class neighborhood.
1h 35m TV Movie Comedy
Jennifer and Vince, virtual strangers, find themselves strapped for cash and decide to stage a fake engagement and wedding just for the gifts
6.
Young & Hungry (2014)
22m Family Comedy
Two worlds collide when Josh, a wealthy young tech entrepreneur, meets Gabi, a feisty young food blogger, looking to be his personal chef. Gabi is desperate for the job and must prove herself, mostly to Josh's aide, who prefers a famous chef for the job. When Josh enlists Gabi to prepare a romantic meal for him and his girlfriend, the dinner goes awry and Gabi finds herself in a very awkward position. With the help of her best friend Sofia and Josh's housekeeper, Gabi turns a difficult situation into an opportunity for employment and maybe even love. Gabi gets some much needed help and advice from Josh's assistant and his housekeeper.
22m Comedy
The daily mishaps of a married woman and her semi-dysfunctional family and their attempts to survive life in general in the city of Orson, Indiana.
22m Comedy Family
The third time's the charm, they say, and reformed party girl Kate is hoping that's true when she becomes the third wife of a slightly older man, Pete. They fell into each others' arms (literally) at a karaoke bar, and flash forward a year later, Kate finds herself with an instafamily complete with three stepchildren and two ex-wives. But Kate is determined to make this work and become a part of the family no matter what.
9.
Your Family or Mine (2015)
30m Comedy
Oliver and Kelli are living proof of the old saying, "When you marry someone, you don't just marry them, you marry their whole family."
10.
Living with Fran (2005)
30m Comedy
Living With Fran is an American sitcom that debuted on The WB in April 2005 that starred Fran Drescher. The show last aired on March 24, 2006.
explore
Check out more list from our community